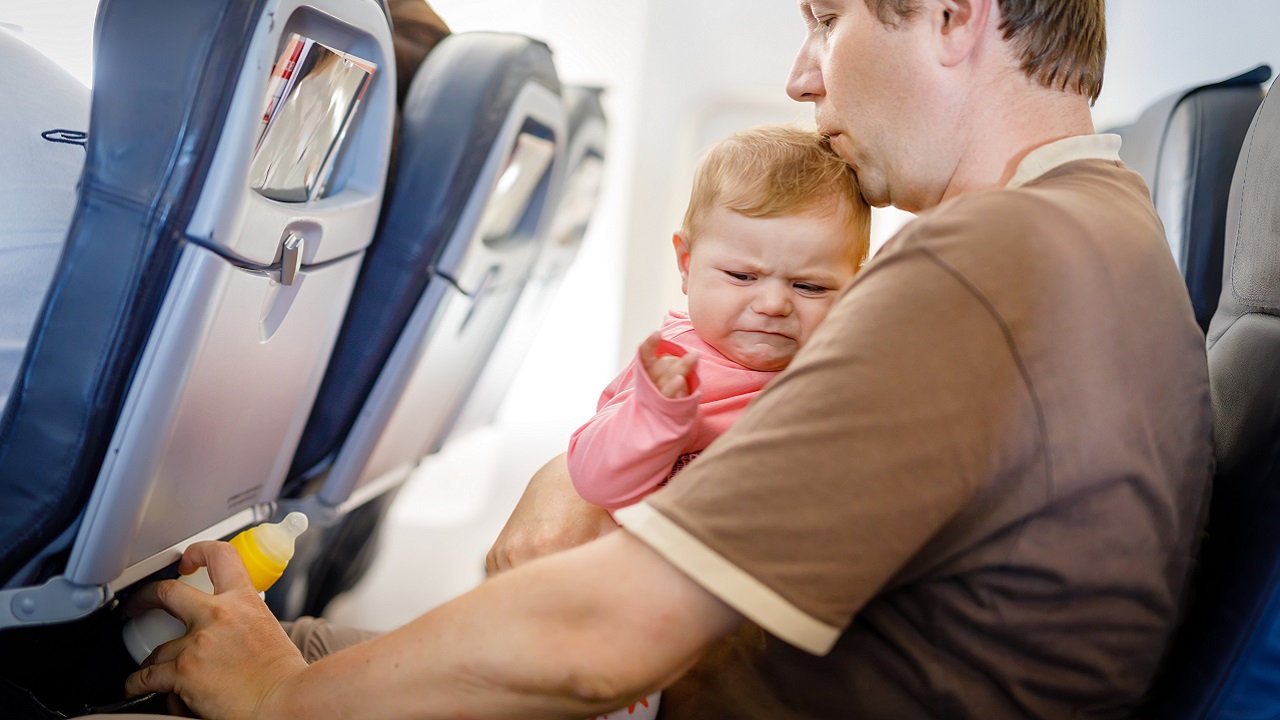 Credit: Getty Images/ omrodinka
As if flying with kids wasn't frustrating enough
Nobody likes to be on a plane with a little kid, least of all that little kid's parents. All the annoyance and frustration you feel when there's a crying baby or an irritating toddler sitting a few rows ahead of you?
That's nothing compared to how aggravated, stressed out, and self-conscious the parents are. No one wants to be the parent responsible for a little kid who's acting out on a plane, it's bad enough that you're on a plane to begin with!
Flying is a pretty unpleasant experience all around, and while kids can be loud and unruly, they are as entitled to fly as anyone else. Besides, they're children, they often can't control themselves through no fault of their own, unlike plenty of adults who cause commotions while flying the not-so-friendly skies.
Unfortunately, Southwest Airlines doesn't seem to see it that way.
On Thursday, a video surfaced of a Southwest employee removing a father and his young daughter from a plane after the little girl got scared and threw a fit. In the video, which was filmed by another passenger, the girl is already calm and sitting in her seat.
Despite the fact that several passengers came to the father's defense, the captain announced that the plane was returning to the gate to "handle a customer service issue" and the father/daughter duo was escorted off.
According to Alexis Armstrong, the woman who filmed the incident, a flight attendant also threatened her with removal, telling her and another woman who spoke up in defense of the dad and his daughter that they were in danger of getting kicked off as well.
"They then told me to stop filming and this issue did not involve me, and that me and another woman who spoke up will be the next off the plane," reads the Facebook post that accompanies her video.
This is strange policy even in a world where every controversial moment wasn't being recorded and broadcast on social media. At the very least, it's poor customer service and terrible brand management, and it's not the first time.
This is merely the latest in a string of high-profile controversies involving airlines. Last week a family's bulldog suffocated after a United flight attendant forced his owner to store it in an overhead compartment for the duration of the flight.
It's starting to seem like flight attendants and airline employees are a bigger obstacle to a pleasant flight than any unruly kid or crying bay could possibly be.