Spider-Man Cosplayer Makes Badass Mask With Mechanical Lenses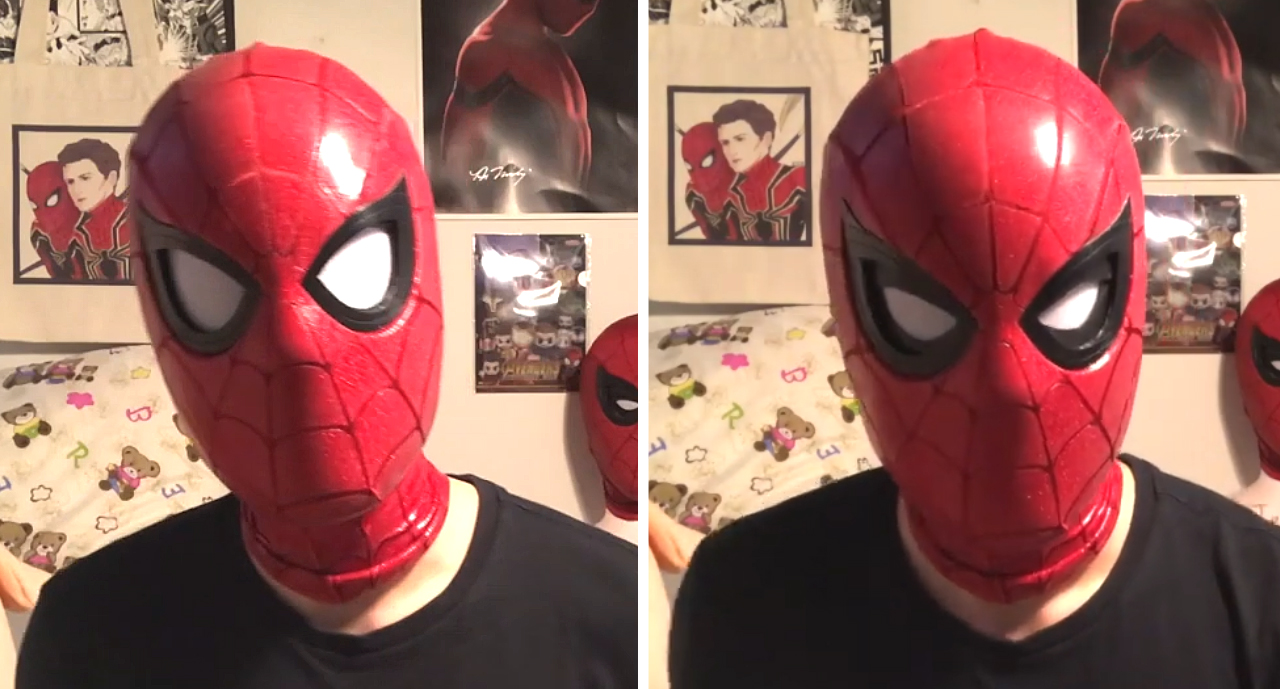 Cosplayers are easy targets. At least they used to be.
These are the guys Triumph the Insult Comic Dog pilloried in a classic viral video from the Conan O'Brien Show, during which he interviewed a bunch of Star Wars nerds eagerly waiting in line for Attack of the Clones.
But that was before The Lord of the Rings won an Oscar and superheroes took over and so-called nerds became cool. Now if there's a Comic-Con in your town and you don't show up in costume, you're the odd man out!
You're going to look especially lame if this guy walks in next to you because he takes cosplay to a whole new level.
His bio says "Hong Kong cosplayer, I make Spidey suits and props" and he's not messing around. It's not just about costumes and makeup for @CavinCreations, he engineered Spidey mask with actual mechanical lenses.
He showed it off on his Twitter account at the end of May:
Finally it's done, completely hands-free control pic.twitter.com/1Y0nOw4AtS

— Cavin Creations (@CavinCreations) May 25, 2018
He's been cosplaying with Spider-man for 6 years, and even had a chance to make a mask for Stan Lee and Tom Holland.
A little throwback, the first photo is my version 1 mechanical lenses mask and the latest version with jaw-mechanism and I'm glad I had a chance to make one for Stan and Tom as a present! I cosplayed Spider-Man for 6 years and i will keep on creating new content! Stay-tuned! pic.twitter.com/xqjk84hrzJ

— Cavin Creations (@CavinCreations) May 31, 2019
His Instagram is filled with pics of his masks and outfits, along with photos of him showing his work to various celebrities, including Zachary Levi from Shazam!. And on his YouTube channel, he films tutorials and showcases his latest projects, in case you want to give his Iron Spidey mask a shot.
He also appears to be a bit of a gym rat, so good luck calling him a nerd and getting away with it!