Star Wars Fan Trailer Casts Keanu as a Famous Jedi and It Totally Works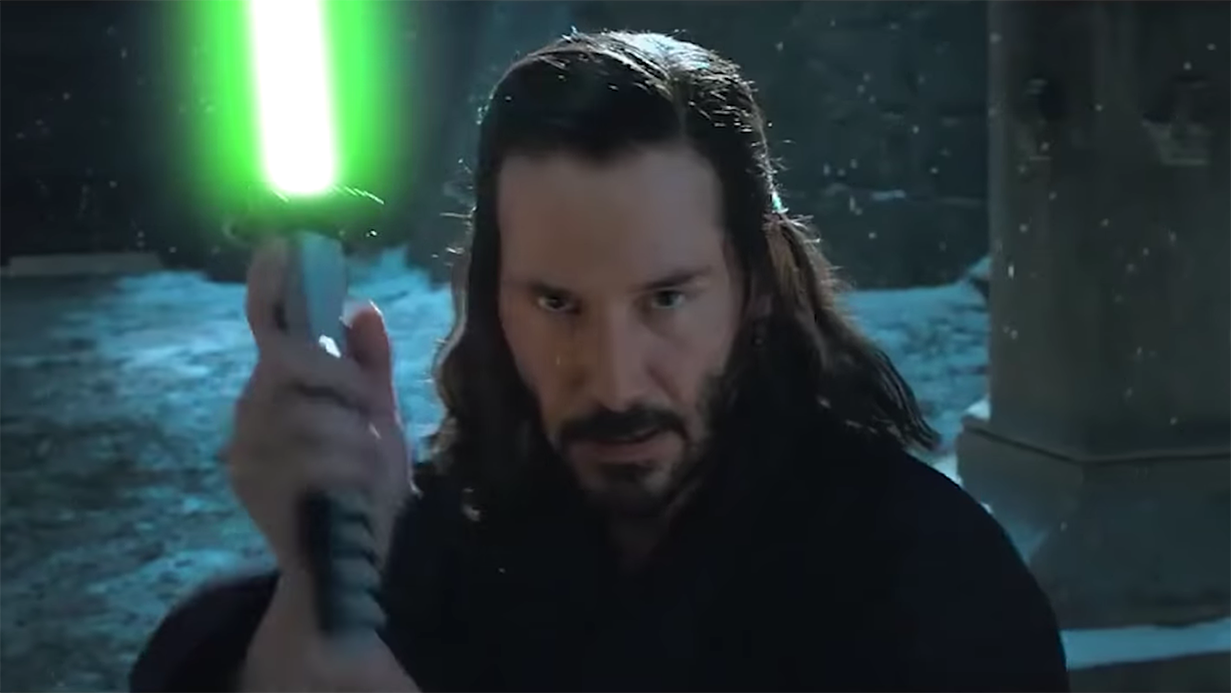 We all know by now that Keanu Reeves can do no wrong. He's a gem of a human being and an amazing talent on top of it all, but is he ready to take the reigns in a starring role that takes place in a galaxy far, far away?
Among rumors about another Star Wars trilogy in the works – this time, taking place in the "High Republic Era" – YouTuber and mashup editor Stryder HD put together a fan trailer for Star Wars: The Old Republic.
Supposedly taking place some four thousand years before the destruction of the first Death Star, Reeves would star as the Jedi turned Sith General, Revan, from the Knights of the Old Republic RPG.
Stryder compiled his trailer from a number of fan films, trailers, and other non-Star Wars footage to give the trailer its own feel and energy, specifically avoiding clips from actual Star Wars films since they would probably stick out like a sore thumb.
According to Star Wars Legends continuity, Revan garnered acclaim as a general during the Mandalorian Wars, so the shots from The Mandalorian are clearly a representation of that conflict. The clips of Reeves himself come from the 2013 fantasy action flick 47 Ronin, with superimposed lightsaber effects added to various katanas and a voiceover that now appears to reference the fight between Jedi and Sith factions rather than warring Japanese clans.
The KOTOR version of Revan was thought to have been relegated to Legends canon after Disney's acquisition of Lucasfilm, but fans were overjoyed when his name was referenced in production of The Rise of Skywalker. According to the film's accompanying Visual Dictionary, various legions of Palpatine's Sith Troopers were named after ancient Sith Lords – one of which being "The 3rd: Revan Legion," thereby re-canonizing the popular character, at least in name.
In light of the polarizing sequel trilogy, would you be eager to see a Revan film come to light? Would Keanu be a good fit for the role?