Star Wars Tweets From A Galaxy Far, Far Away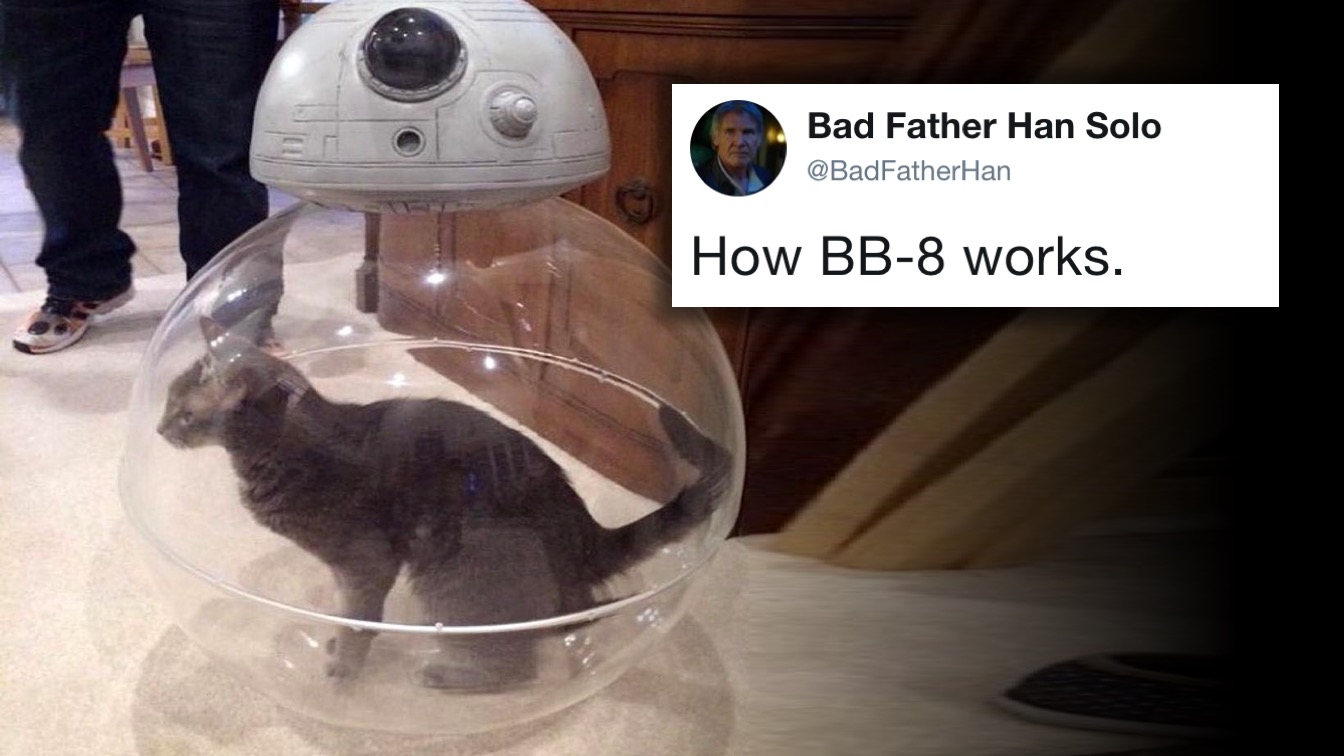 The Last Jedi is coming out December 15, and I am ready for it. No matter how many of these movies come out, knowing that I'm about to go see Star Wars still gives me a happy warm-fuzzy feeling like a hug from Chewbacca.
If you're not quite as excited as I am, I find your lack of faith disturbing. But here are some Star Wars tweets to get your head into a galaxy far, far away.
1 Someone from HR should talk to this guy.
My favourite part of "Star Wars" is when Darth Vader lost his shit and started choking a co-worker during a staff meeting.

— Mark Leggett ????????‍♂️ (@markleggett) October 31, 2015