New York State Trooper Finds Missing Toddler on Mountain, "She Wouldn't Let Go"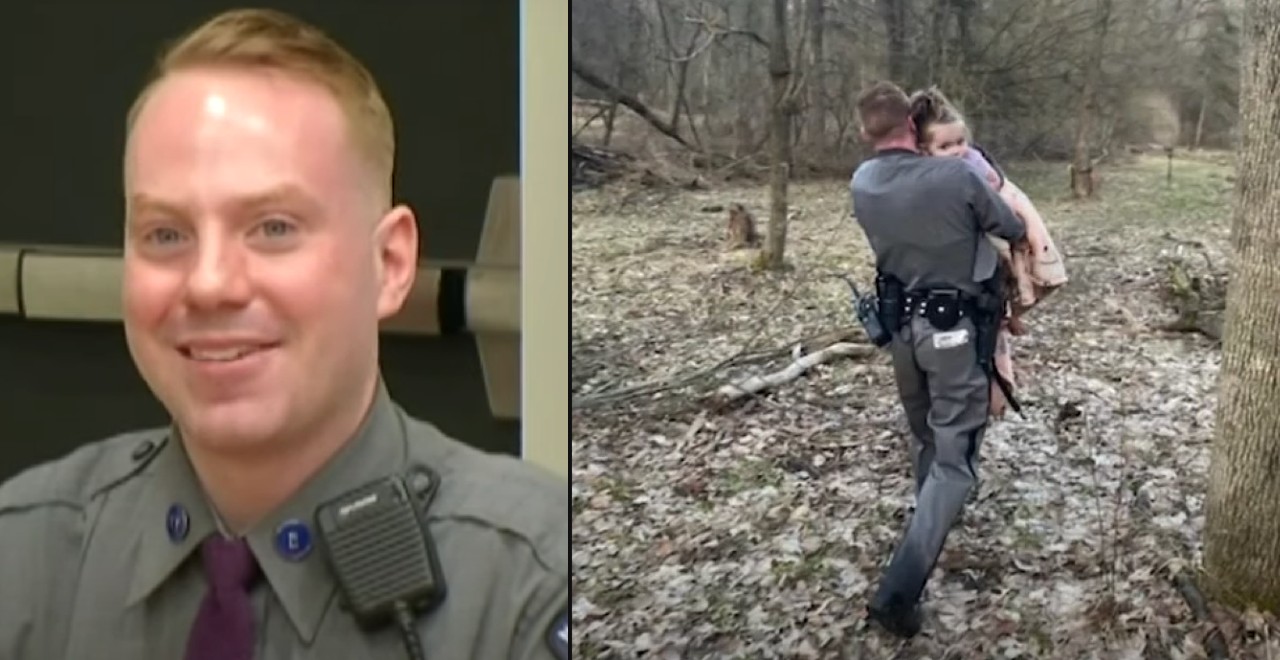 When a child goes missing, time is of the utmost importance. With each passing minute, kids are exposed to more potential danger as they stray father away from safety. No parent should have to find themselves in a situation like this – but if they do, hopefully, they have a brave and experienced team like the New York State Troopers on their side.
On a Saturday in late March, the Ontario County Sheriff's Office received a chilling call. A 2-year-old girl had gone missing, and in all likelihood, she had slipped out of her house and wandered off. The girl's home was just half a mile from a nearby mountain, and streams and ponds punctuated the space in between.
"These missing kids, it can go really bad. It's time-sensitive depending on the time of year, so although it was a nice day the temperature was dropping," New York State Trooper Brian Hotchkiss told Rochester First.
At first, Hotchkiss and the other law enforcement agents knocked on doors in the girl's neighborhood hoping that somebody had seen the toddler in her bright pink shirt. But as the minutes ticked by, Hotchkiss and two fellow troopers made a decision – they were going to climb the nearby mountain.
In reality, it was a long shot. An entire mountain to search with only three people was a huge undertaking, and it seemed unlikely a 2-year-old could climb a mountain that took three adults an hour to climb – but the troopers were determined to leave no rock unturned.
After reaching the top, the troopers' search continued. They scanned the tree-filled mountain top, a dense green and brown collage. Suddenly, a small splash of pink caught Hotchkiss's eye.
"I followed the stream and I located the child," Hotchkiss recalled. "She was lying on her stomach on a rock, and I ran over as quick as possible and I saw her arm move and I knew she was alive and my heart just dropped. I was so excited, I ran up she hugged me immediately, she wouldn't let go."
One of the heroic troopers wrapped the shivering girl in his uniform, and before long, the 2-year-old was safe under the care of a local hospital.
"I still can't get that out of my head, her turning over and looking at me and throwing her hands up in the air. I'll never forget that."