Steph Curry Sends Matching Sneakers to Hero Dad and Son [WATCH]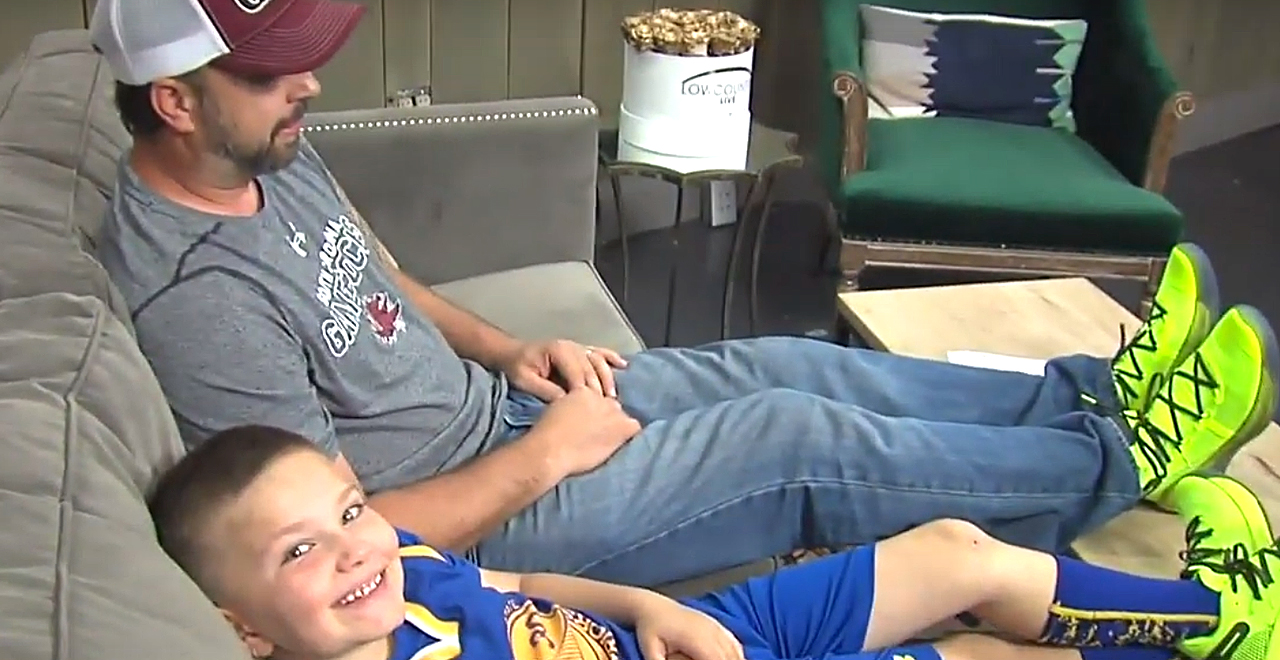 Some Father's Day gifts are too great to delay. Especially when your father is both your hero and a literal hero. 8-year-old Jackson Smoak's dad is exactly that, and six years after his father saved his life, Jackson wanted to get him something special to show his love and appreciation.
Back when Jackson was two, he was riding his tricycle when he fell into his family's backyard pool in West Ashley, South Carolina. Luckily, his father had been watching and quickly noticed something was amiss.
"I looked once, he was there. A moment later, his tricycle was floating," Jackson's dad, Jason, told the local news station. "I ran through house, jumped in the pool. I could see him floating face down. I swam and threw him out, and gave him CPR until he was breathing."
Last month, Jackson recounted the story of his dad's heroics in a two-page handwritten letter and sent it to NBA superstar Steph Curry in the hopes that Steph would send him some sneakers for him and his dad. For Father's Day.
"I wanted to send it because I wanted to do something nice for my dad, because he was the one who saved me from drowning in a pool," Jackson said. "I wouldn't have been here if he didn't save me."
Curry, no stranger to helping out his fans and obviously impressed by the story, didn't bother waiting, and a month later a package from the Golden State Warrior arrived with two pairs of matching Steph Curry sneakers.
"They hid it from me. It was supposed to be father's day surprise," Jason says. "They got the box and were screaming. I jumped up, thinking it could have been a bomb." Instead, it was a heck of an early Father's Day gift. But the real gift was the letter his son wrote.
"It's pretty nice to see your son call you a hero, put it down on a piece of paper."
Watch the story: