Stephen King's Prediction For GoT's Ending VS What Fans Want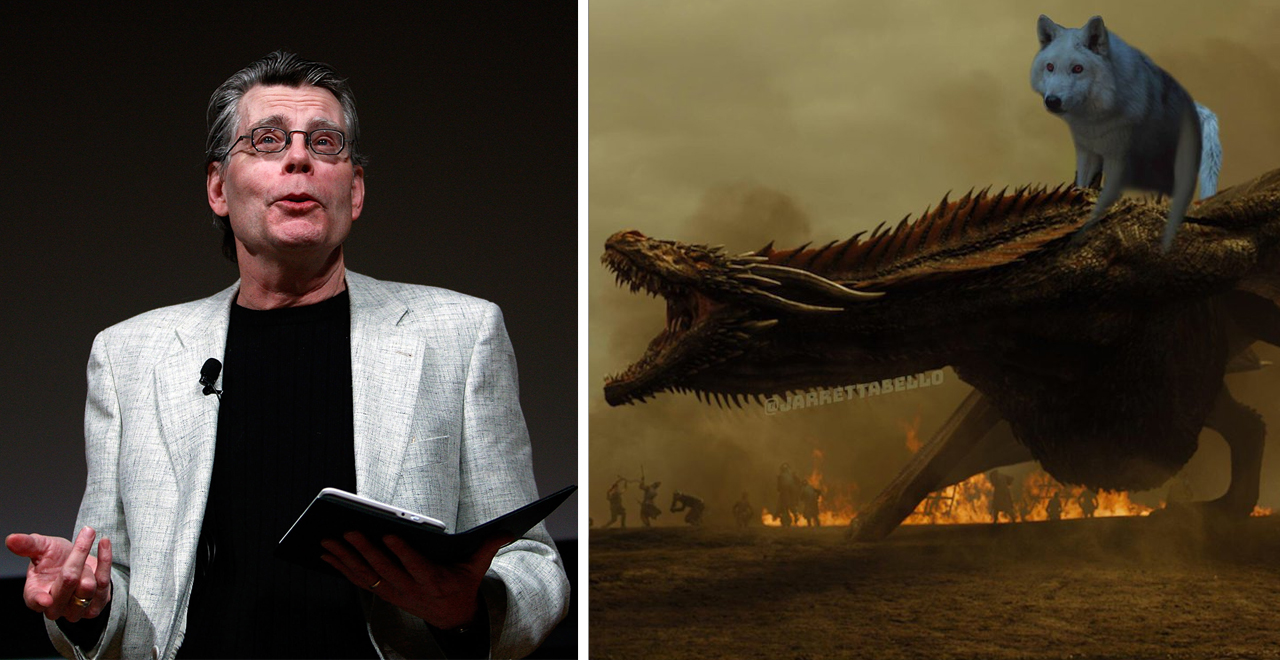 As Game of Thrones comes to an end (only two more episodes!), speculation is rampant about who will live, who will die, and who will ultimately end up on the Iron Throne. Over the years, the show has been wildly unpredictable, and while it has recently settled down a bit, that may just be a rope-a-dope to prepare us for a wild, potentially traumatizing last few weeks.
Guessing at what showrunners David Benioff and D.B. Weiss – and George R.R. Martin, the man behind the source material – have in mind for the climax of their 8-season fantasy epic is a fool's errand. But if anyone can predict the ending of a bloody, monster-laden story filled with young kids growing up and getting traumatized, it's horror maestro and no stranger to epic stories himself, Stephen King.
The legendary writer behind IT (Chapter Two hits theaters this fall), The Shining, The Dark Tower series, and many, many, many more classic books, took to Twitter to place his own bets on who will land on top once Dany's dragons have spit their last flame.
And people are behind him. Of course, it helps when you back Peter Dinklage.
Suppose–just suppose, now–that Jon and Dani BOTH died (along with Cersei, of course). Suppose–just suppose–that a certain little man with a big heart ended up sitting on the Iron Throne?

— Stephen King (@StephenKing) May 6, 2019
King thinks Tyrion may end up ruling the seven kingdoms when all is said and done. Of course, when it comes to ending things, he knows not everyone thinks his track record is the best.
Of course for years some people have told me I don't know how to end a story. I call bullshit on that, but everyone has an opinion.
🙂

— Stephen King (@StephenKing) May 6, 2019
That didn't stop Twitter from spreading his tweet like wildfire (get it?). Since he posted it Tuesday morning, it has been liked over 52,000 times and retweeted nearly 6,000. Which isn't to say everyone agreed with King.
I'm thinking just maybe Sansa Stark might show up and Kill Cersei as she I feel has the most history and hate for this woman

— jules rules (@jazzyjules69) May 6, 2019
Everyone has their theories. We'll know soon enough (perhaps too soon for us fans) who "wins" the last war. But I'm sort of pulling for this guy:
How all #GameOfThrones fans want the show to end pic.twitter.com/deiiH6HdUx

— GoT Things (@GoTthings_) May 6, 2019