Student's 14 Word Essay on Fight Club Gets a Perfect Grade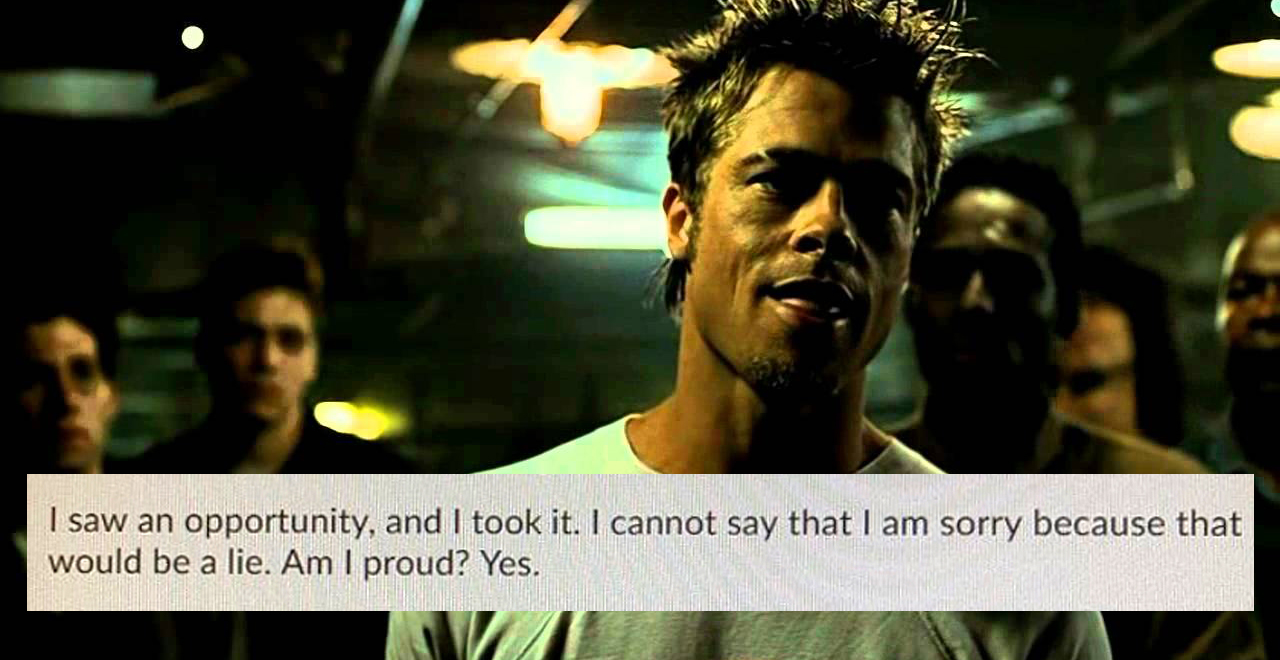 "The first rule of fight club is: you do not talk about fight club."
The iconic quote from the 90s film… Fight Club… was Allison Garrett's submission for an assignment asking students to write an essay reviewing a movie they'd seen.
the assignment description for essay 5 was to write a review on a movie that we had seen. the opportunity arose, and i took my chances.. pic.twitter.com/1l1rMS2zg3

— alli b (@allisonbgarrett) April 28, 2019
"The opportunity arose, and I took my chances." Garrett posted on Twitter, along with a screenshot of her "essay".
At the bottom of the page, a note: "That's it. That's the essay."
She uploaded the file with a comment to the professor just in case there was still any confusion.
"I cannot say that I am sorry because that would be a lie. Am I proud? Yes."
While the move was bold, it was also brilliant and her professor ultimately had to agree, giving Garrett 100/100 on the assignment along with a friendly warning not to try it again.
The post has now been retweeted over 40k times and in less than a week has over 193k likes.
As always, commenters jumped in to give their own micro-reviews of the situation:
My professor wouldve said i didnt cite my source and tried to get me expelled pic.twitter.com/DjgTA9yOGf

— Big Draco ???????? (@ItsHadFym) April 30, 2019
Good work on the fact check pic.twitter.com/xlXk6sHVjG

— Patrick Barron (@BlueBarronPhoto) April 30, 2019
I'm just saying everyone better have gotten 100/100

— holyroller???????????????? (@eliciaaa10) April 30, 2019
While another gem like this is unlikely to present itself, we salute Allison for having the courage, bravery, and humor to take advantage of this once-in-a-lifetime opportunity and thank her for sharing it with us all.