20 Sumo Wrestlers Come to the Rescue of Woman in Japan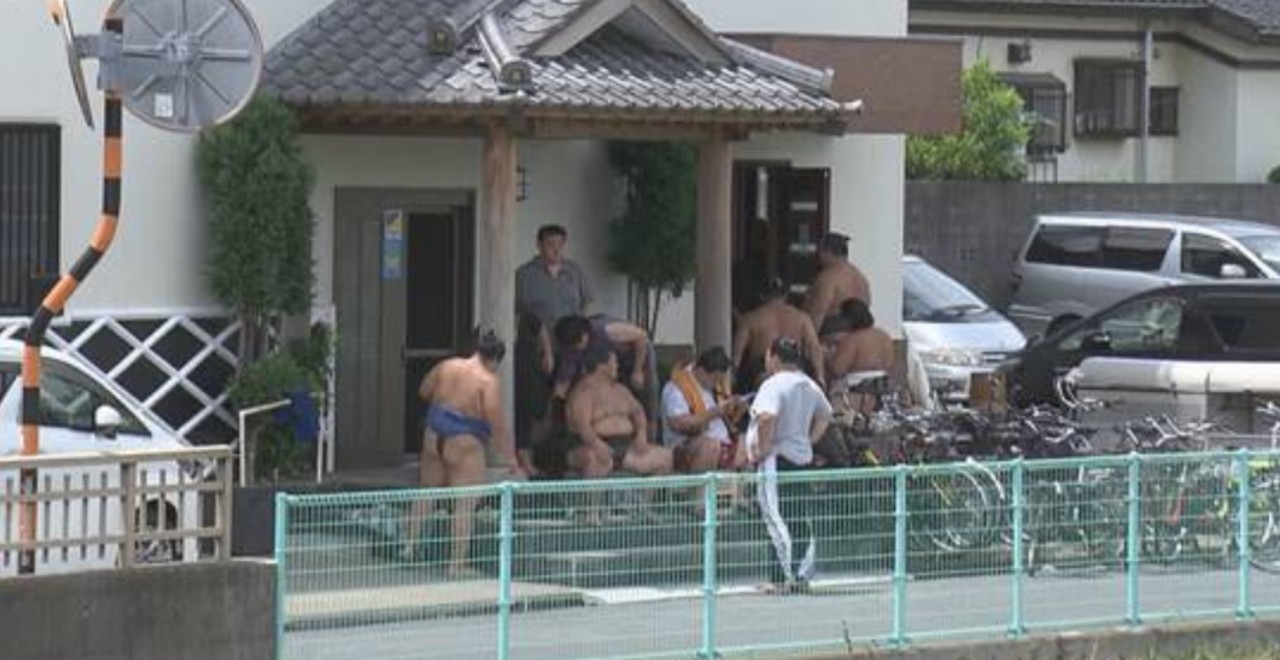 Imagine having some kind of unmistakable warning when a crisis was about to happen. A notification popping up on your phone to say, "ok man, on your way home from work, your tire's going to blow out. Don't take shady back roads – or maybe just Uber?"
If you've had any experience at all doing this "life" thing, you know full-well that warning signs tend to be a bit more subtle. For example, a slight change in wind can indicate an incoming tornado. Two minutes of silence from your 4-year-old comes seconds before realizing that somehow every wall in the house has been autographed in crayon.
Early Wednesday morning along the Kenagakawa River in Tokyo, crisis struck. A woman was taking a walk on the pedestrian bridge, as many did throughout the day. In the blink of an eye, the woman climbed over the several-foot-tall safety rail and jumped into the water below. Being a somewhat secluded area, there were very few people around. One older man saw what had transpired, and began to yell for help before pulling out his phone to call the emergency services.
Before the man could even complete his call, a different kind of help was on the way. The building directly next to the pedestrian bridge was none other than the Sakaigawa Stable, a training facility for sumo wrestlers. In the midst of their training regimen, the wrestlers heard the commotion outside. In a split second, 20 sumo wrestlers bolted from their training facility to the water, successfully pulling the woman to safety.
【命に別状なし】力士ら約20人が女性を救助 川で自殺図ったかhttps://t.co/Zl7o0mqnq8

通り掛かった男性が助けを求め、それに気付いた現場近くの境川部屋の力士たち約20人が駆け付け、女性を川から引き上げた。 pic.twitter.com/ckhU4hpLNf

— ライブドアニュース (@livedoornews) June 11, 2020
When the ambulance arrived, the paramedics realized that they were unable to access the woman due to a several-foot-high blockade between where the woman was and the road. As it turns out, 20 sumo wrestlers come in extremely handy when you need to move something pretty heavy. Without hesitation, they lifted the woman onto the stretcher, and then banded together to lift the stretcher to the road. From there, the paramedics were able to take over and the woman was rushed to the hospital.
Thanks to the good samaritan who noticed the woman fall to the water and the sumo wrestlers' big – uh, hearts, the woman sustained no major injuries.