Super Weird Mark Hamill Video From the 80s Surfaces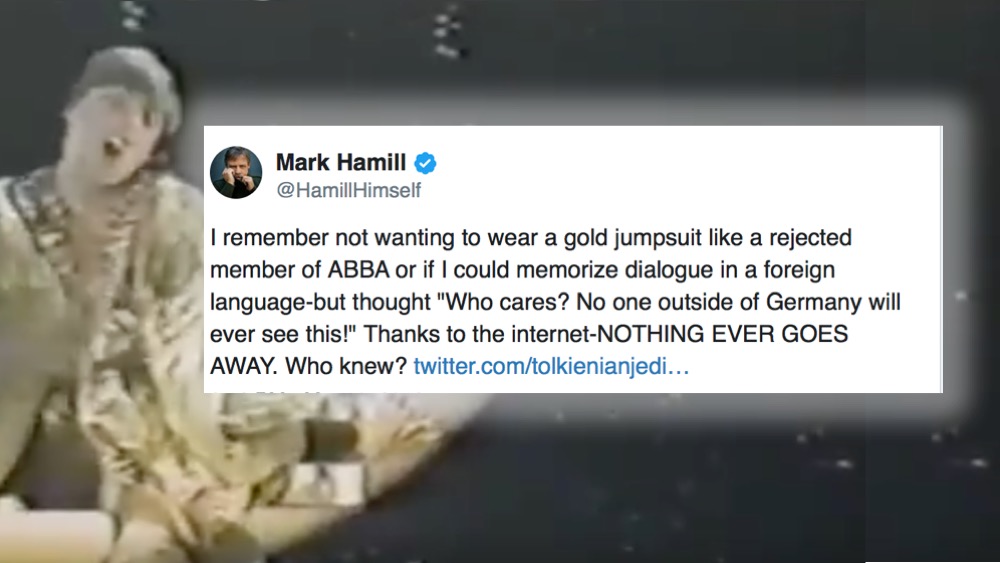 This video of Mark Hamill from the 80s is the most bizarre thing you'll see today.
Mark Hamill singing in German, 1980 pic.twitter.com/8MDi9UB2iJ

— skywalker (@tolkienianjedi) March 10, 2018
I think I will show this to my kids and let this be a lesson to them. The internet never lets anything go. Be careful out there, folks. Don't put on the gold jumpsuit.
I remember not wanting to wear a gold jumpsuit like a rejected member of ABBA or if I could memorize dialogue in a foreign language-but thought "Who cares? No one outside of Germany will ever see this!" Thanks to the internet-NOTHING EVER GOES AWAY. Who knew? https://t.co/qkmBOsajLS

— Mark Hamill (@HamillHimself) March 11, 2018