Professional Surfer Rescues Swimmer Struggling in Turbulent Waters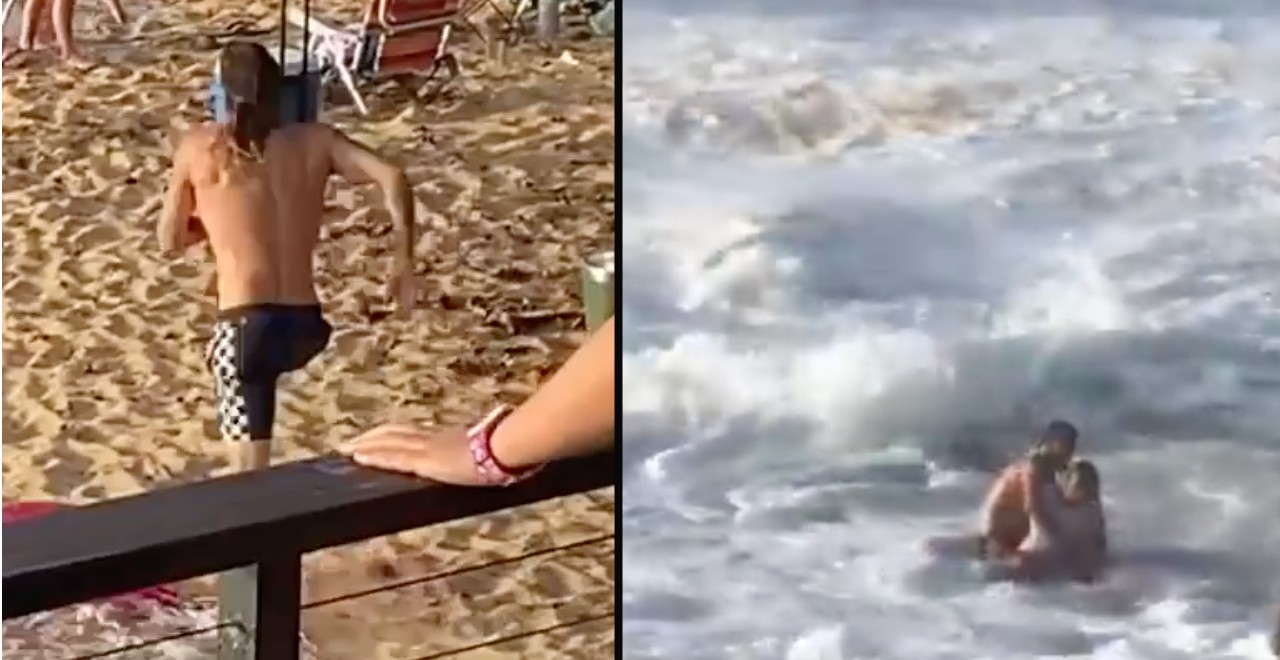 From time to time, it's important to cleanse your news palate with something truly inspiring and badass. It reminds you that good things happen in the world and that ordinary people can do heroic things. So, in that vein, I present this footage of professional surfer Mikey Wright diving into the ocean to heroically rescue a swimmer struggling in the current.
The footage was captured in a pair of videos, one of which Wright himself started. While filming with some friends near the beach, the friendly gathering took a serious tone when someone noticed a swimmer struggling to stay above water and getting pulled further out by the current.
View this post on Instagram
"That swimmer is going to need to get saved," he said. He then hands the phone to someone else, while someone else protests, saying "you can't save them." And then, readers, he proves that person completely wrong.
In a scene that may have been directly out of a Baywatch reboot, Wright springs down the beach and dives into the water, grabbing hold of the woman and wrestling her through the waves back to the safety of the shore.
And, to cap it off, he posted the video on Instagram with the text: "Hold my beer." His sister, also a professional surfer, was actually the one who took most of the video and posted it first. The duo was in Hawaii for a surfing competition. Others chimed in on the video, calling Wright a "living legend" and another pro surfer who commented: "Who needs a cape when you have a mullet."
"I didn't question if I was in danger," Wright, told ABC. "I just knew that she needed help. This lady was in a very tricky situation. Even for a confident person in the water, that's not somewhere you want to be."
I'm all for mullet-based superheroes, so huge props to the pro surfer.