5 Dad-Approved Vacation Activities You Can Do At Home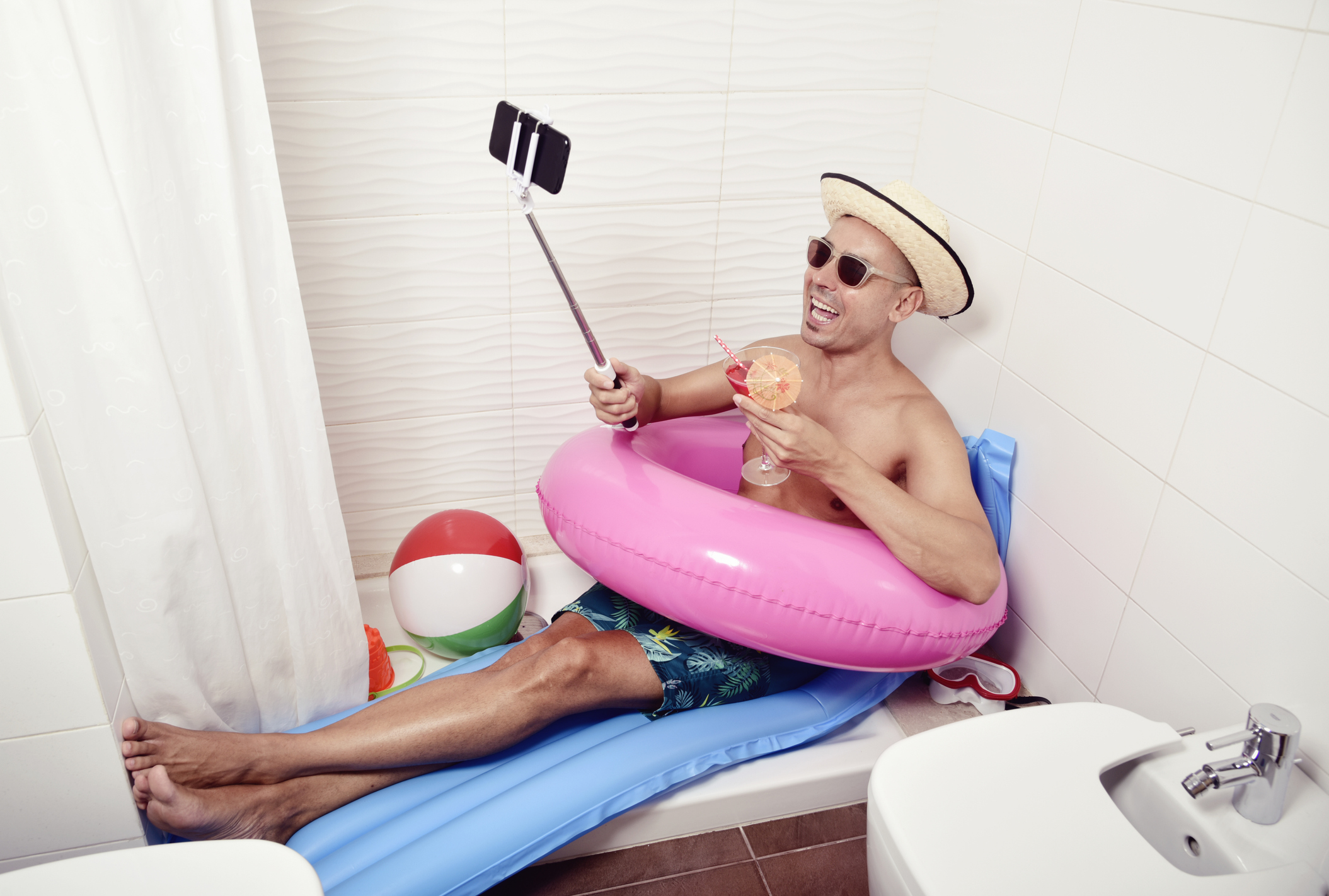 Vacations, for the time being, are… different. We've had to change our plans for family gatherings, vacations and trips to our favorite destinations. If you had to scrap your family Florida road trip or getaway, and haven't yet rescheduled, don't worry: staying home doesn't have to mean sticking to the status quo. 
To help you bring a little bit of that Florida spirit to a stay-cation, here are five Dad-Approved Florida activities you can do without leaving your house.
Miniature Golf
What you need: one putter, wiffle golf balls, an understanding spouse.

It doesn't matter what vacation spot you hit with your family, there's almost definitely a mini-golf course nearby. To recreate this essential vacation experience, use paper towel tubes, cereal boxes, etc. to create – right in your home – anything from a basic putting green to an elaborate 9-hole escape throughout your home.  Bonus points if you spruce it up with some drawings and artwork beforehand.
Note: Definitely get the wiffle golf balls if your kids are…let's say "enthusiastic." 
DIY Disney
What you need: a TV, some big boxes or a laundry hamper, and some Disney memories
Doing Disney at home is doable. In fact, there's already a blueprint on how to do it. 
You can easily find first-person videos of your favorite Disney attractions online. And, with a cardboard box, a little muscle, and maybe some well-timed water splashes, you can recreate the magic for your toddler – without the height restrictions. 
Ocean Soak
What you need: a kiddie pool, sunglasses, a phone with a white noise app
This one's maybe more for you and Mom. Soaking in the ocean has a healing property, spiritually if not actually medicinally, and you can come *this close* to replicating it at home. Fill up a kiddie pool, throw some shades on, crank up the volume of your Ocean Waves #7 on your favorite white noise app, and  let your troubles float away.  Want it even more authentic? All it takes is a little yacht rock and some cold beverages to make any backyard a beach party. 
DIY Daytona International Speedway 
What you need: those boxes/laundry baskets from #2, lower body strength, and a checkered flag…. or, like, a flannel shirt, even.
The thrill of being at Daytona is hard to match, but what if instead of watching a race, you could get into the action? Bring back the giant boxes or laundry baskets from DIY Disney, and add some construction paper coloring/graphics to spruce up your race cars. 
Go the extra mile by moving some furniture to the center of the room to create a true "speedway."
Bathtub Shark Fishing
What you need: magnets, towels, string, and a broom or other rod. 
You might not be able to hit the ocean for quality bonding time, but that doesn't mean your kid can't bring in a great  catch.
Use your arts and crafts skills to create a variety of toothy terrors, affixed with some magnets you can find at any hardware store. Place more magnets on the end of the string attached to your makeshift rod. After you cast your line comes the best part of teaching your kid to fish: "resting" your eyes and saying "it's all about patience."
The past year has changed the way we relax, but it's not permanent. But what doesn't change is the ability to make fun memories with your kids. You don't have to go to Florida to be in that sunshine state of mind. Find ways to bring your staycation to the next level at VISITFLORIDA.com.