Take to the Skies in United's Star Wars-Themed 737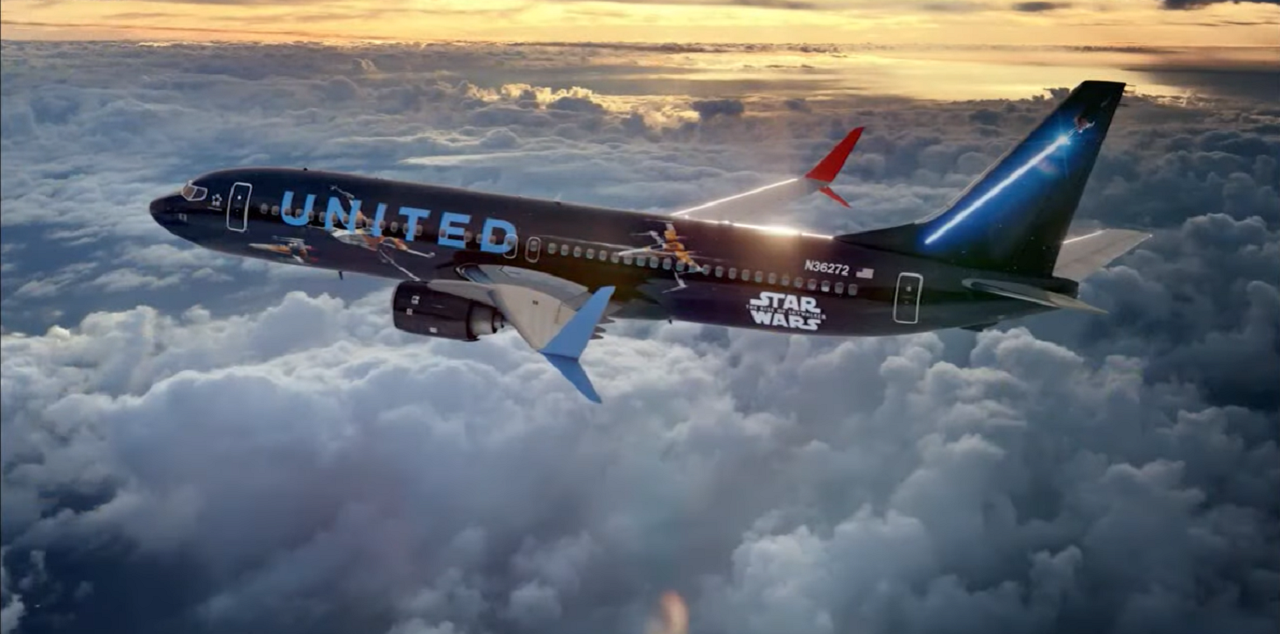 Star Wars may take place in a galaxy far, far away, but here on earth you can barely take a step without running into something related to George Lucas' space fantasy.
Disney+ brought The Mandalorian to our small screens, along with every other Star Wars related asset under the sun. There's a new movie – The Rise of Skywalker, the final entry in the Skywalker saga – hitting theaters next month. There's Galaxy's Edge, the immersive, real-life Star Wars component of Disney World, where you can fly the Millennium Falcon. And last I checked, there were product tie-ins for everything from toys to lipstick.
Forget the force, the profit is really what's with them.
We can't yet visit Tattooine or use the Death Star to blow up an entire planet (YET), but now you can fly like our favorite characters. Sort of.
United Airlines now has a Star Wars-themed 737 plane that currently flies from Houston to Orlando but will make stops around the country for the next year. At the gate, passengers can pose for selfies with stormtroopers, greet friendly robots C-3P0 and BB-8, and board a plane decorated to promote the latest film. Once on board, the seats are designated as either First Order or Resistance, and the flight tracker available on seat-back TVs shows an X-wing navigating toward Florida, instead of a jet plane.
Check it out. I just hope you can get some of that blue milk.