Teacher Becomes U.S. Citizen as Courtroom Full of Her Students Cheer Her On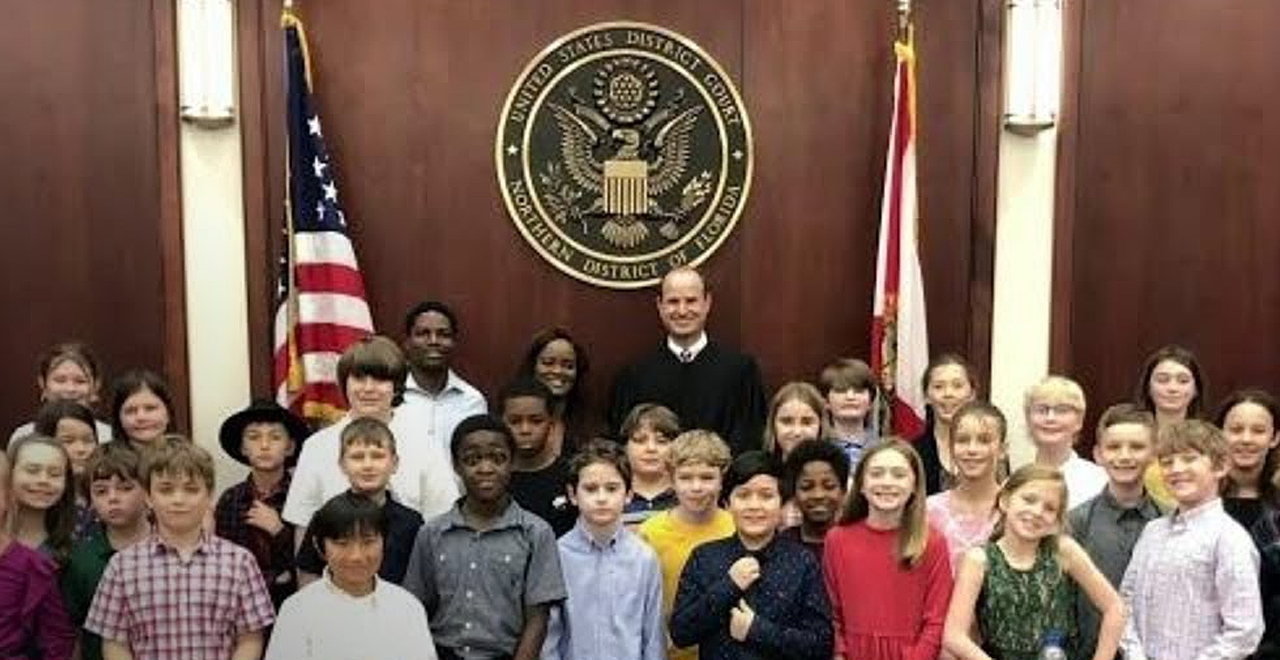 Teaching can be one of the most emotionally taxing jobs to undertake. As parents, it's easy to sympathize with teachers, since we know what it's like to deal with our kids (now imagine 25 of them at a time, without even having a reality TV show). And for teachers, it must be extra gratifying when you can see the connection you've made with students.
One elementary teacher in Florida got to witness that on a big scale recently, as she finally became an American citizen and got to do it with an overwhelming amount of support from students current and former in the courtroom to cheer her on.
Annmarie Small is a native of Jamaica and moved to the U.S. nearly two decades ago with her son to try and create a better life.
"I was struggling financially in Jamaica and even having a master's degree, I wasn't able to make ends meet," she told NBC.
When given the chance to speak in the courtroom, she said it was her community and their love for her that showed her what being an American was all about.
"America is more than a place of glamour, fancy cars, red carpets, ball gowns and stillettos," she said. "America is beyond just the material things."
She told Good Morning America the experience was a 'bag of emotion.'
"When everything was quiet after the ceremony and I went home, I cried, and it was tears of joy…It's so special to me because it's not just one particular group, every year, I've had students and teachers and parents rooting for me."
The school supported her in full force, with most of her fourth-grade students in attendance, along with many of the higher grades as well. There were so many students there, some of them had to wait outside, and they gave her a standing ovation while waving tiny American flags after she came out. The school also threw an "American" celebration in her honor.