Teachers Parody the Backstreet Boys, Remind Us To "Please Stay Six Feet Away"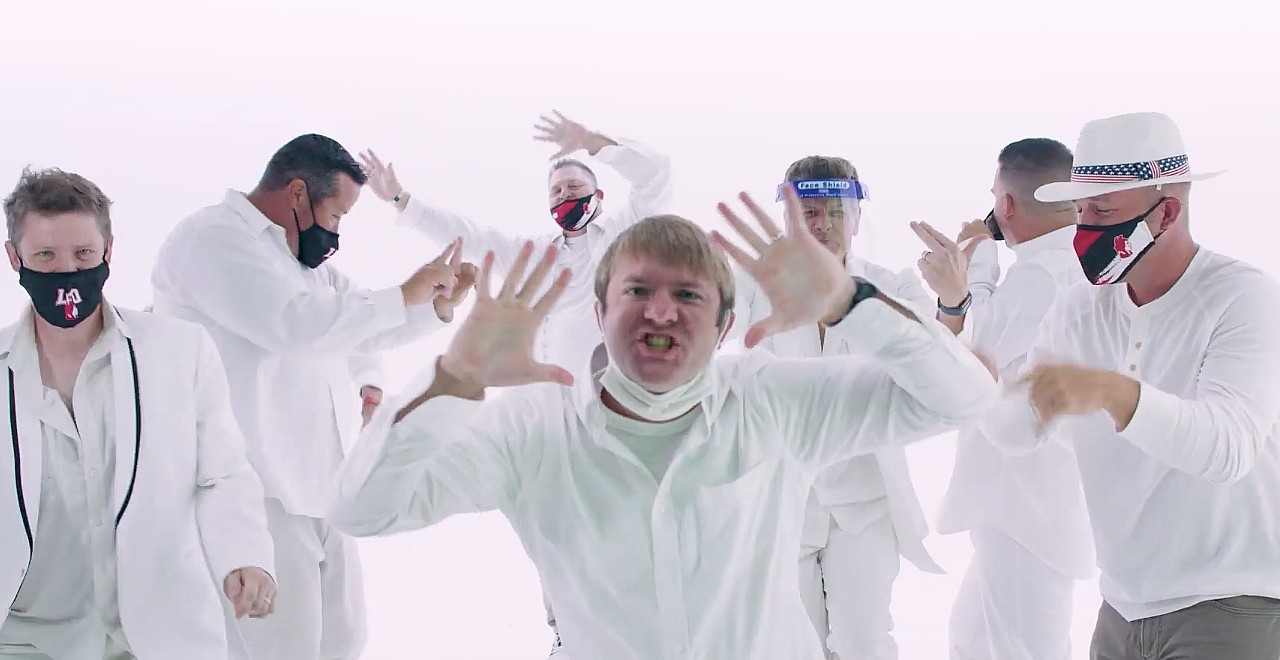 If there's one positive thing that can be said about this bizarre year, it's that we've been forced to get a little creative. Restaurants are finding inventive ways to enforce social distancing, we've had to discover brand new ways to stay entertained at home, and teachers have been faced with the unique challenge of making the school year both safe and productive.
The same question pops up over and over – how do we figure out the best way to handle a situation that's never even existed before? Well, we have no freaking idea, but at least we can have a little fun while trying to figure it out. And that's exactly what Lakeview-Fort Oglethorpe teachers in Georgia did earlier this week, when they flawlessly parodied a Backstreet Boys song in a video welcoming their students back to school.
Amanda Campbell, LFO Teacher, and Coach told WDEF, "I was trying to think how we could reach all of our students and you know, give them something positive to come back to school so I thought of doing a video, and so I asked these guys here to help."
Teachers and coaches at the high school came together not only to write lyrics to their COVID-era version of "I Want it That Way," but they sing and record an entire music video as well. Though they likely had a million other things going on in preparation for the start of school, these teachers put in a huge amount of effort to make sure their welcome video was up to par.
One teacher named Sting Weber said of the teachers' commitment to the project, "I will make sure that we are on point with our costumes and our choreographer because if we're going to do it, we're going to do it right and we're going to do it better than anybody."
And that they did. In just a week, the teachers' "In School It's That Way" video accumulated over 1.4 million views. The song features lines like, "Tell me why? Six feet is such a long way. Tell me why? I have to use the Lysol spray." The teachers hit every harmony, their enthusiasm is palpable, and their costumes (ah, the all-white outfits of 90s-era boy bands) bring us back to a simpler time.
These teachers truly deserve a standing ovation. The amount of effort they put in to give their students something to smile about during an enormously stressful time reminds us all why our favorite teachers hold such a special place in our hearts. In the wise words of the LFO staff, "let's make it to May."