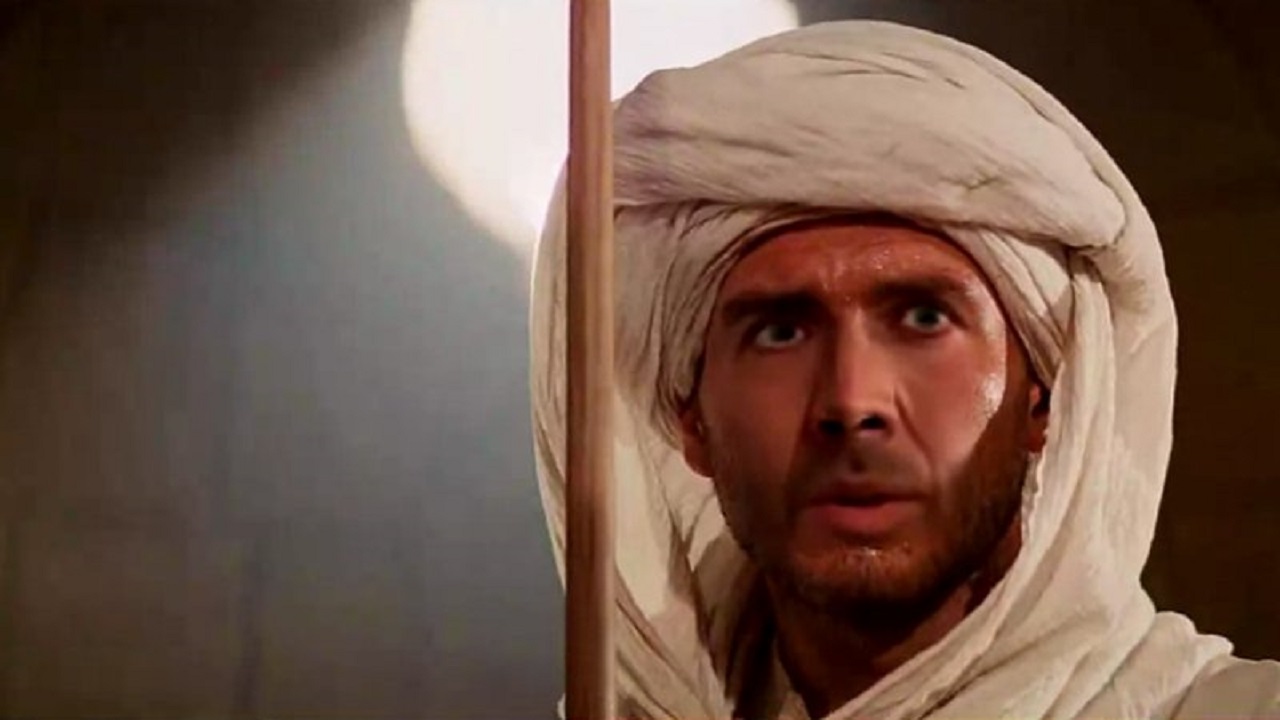 Credit: Twitter/AV Club
It was the best of times, it was the worst of times
It may seem like Nicholas Cage is in nearly every movie ever made, but that's just a trick the ubiquitous, shameless actor has been playing on the movie-going public for the last 25-plus years. In reality, he's only been in most of them.
Until now. Because science.
It seems like every day a new technology emerges to make our lives better, and today is no different. The AV Club has an article about something called "deep learning technology" that allows a computer program to map someone's face on top of someone else's.
Initially, this technology was being used for nefarious purposes, via people putting mainstream celebrities faces onto porn stars bodies in X-rated videos. But the internet moves fast, and people have moved on from porn to the next logical thing: Nicholas Cage.
There are all sorts of scary implications to technology like this – imagine "fake news" being buttressed by easily and convincingly faked video evidence – but right now, on a Reddit dedicated to using this "DeepFake" technology, there is just Nic Cage.
Nic Cage as Indiana Jones:
Indiana Jones → Nic Cage face swap, via deep learning. https://t.co/ZfPUMfjFiZ pic.twitter.com/Kmq4HZOcwn

— Manish Vij (@vijmn) January 27, 2018
Nic Cage as James Bond:
007 → Nic Cage. https://t.co/ZfPUMfjFiZ pic.twitter.com/4mM1zJrsUC

— Manish Vij (@vijmn) January 27, 2018
Nic Cage as Superman:
The deepfake algorithm must be stoped. pic.twitter.com/ytmgziXwFd

— boogieman sam (@ousathesquid) January 27, 2018
Just kidding! (Also, I'm so sorry.)
Not everyone is thrilled by this Cage-centric takeover:
1998: AI will change our society, it will revolutionize industries and ease our daily life.

2018: We face swapped Nicolas Cage in every movie. https://t.co/Ji1bWSvuGV

— Thomas Altenburger 🍕🍍 (@mrhelmut) January 30, 2018
Your scientists were so preoccupied with whether or not they could, that they didn't stop to think if they should.

— Zach (@zac_smith1) January 29, 2018
(Is it me, or would swapping Goldblum out for Cage kind of work most of the time?)
This guy sees a terrifying endgame:
@snowyfoxtracks @emmdigo8
1. This is the most glorious use of technology ever devised.
2. KNEEL, MORTALS, FOR THE CAGEPOCALYPSE IS FINALLY AT HAND https://t.co/WEByzPVP7k

— 🦇 Winstondigo (@miriamlass7) January 29, 2018
Whereas one brilliant tweeter uncovered the perfect use of the Cage face-swap:
This is the only movie I want to see. pic.twitter.com/O4HOr0ZGel

— Studson (@StudsonStudio) January 29, 2018