Teenager Saves Baby's Life After Learning CPR in School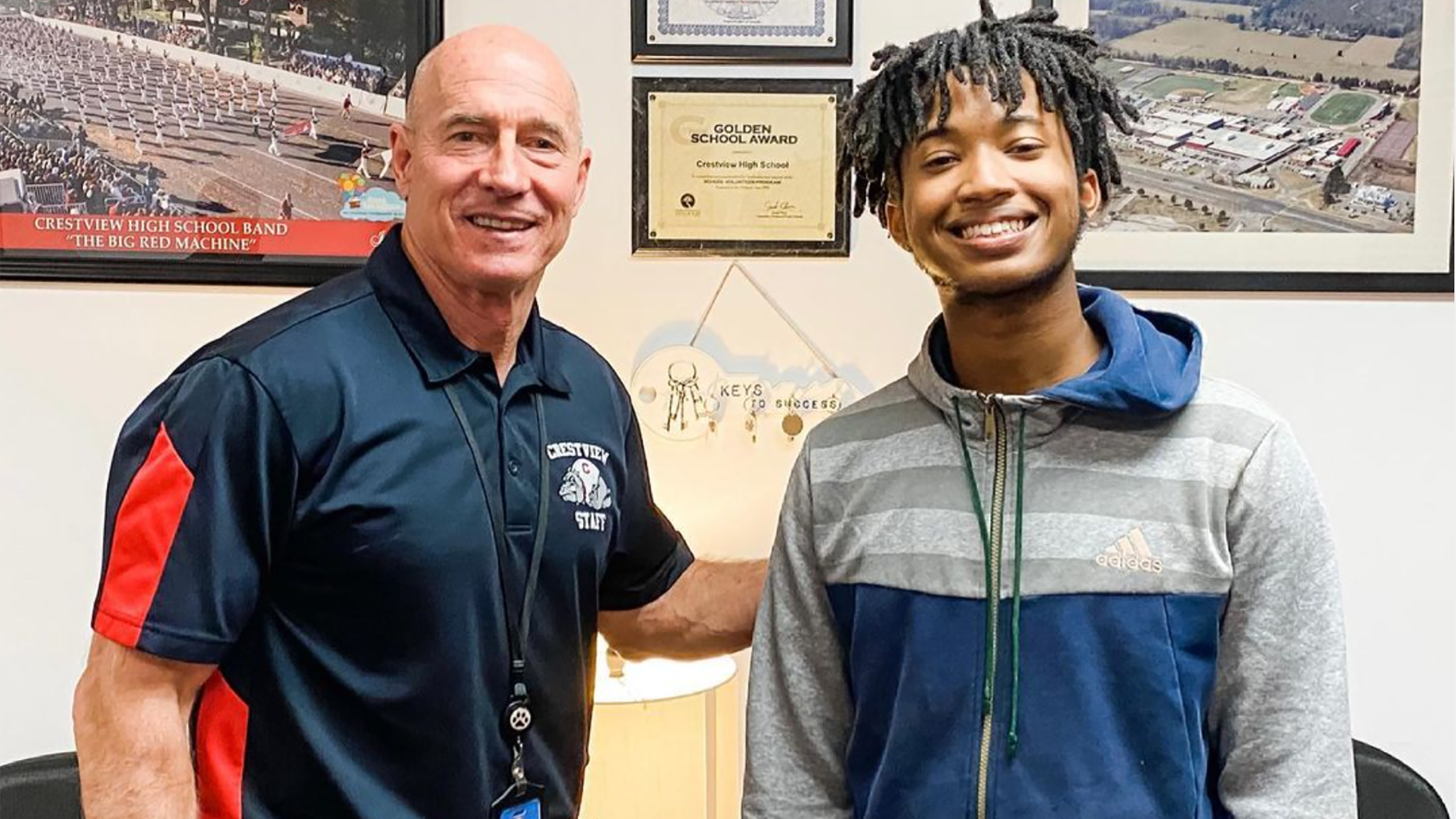 "When am I ever gonna use this in real life?" It's a question every single high school student has asked at some point during school. But for one Florida teenager, it turns out the answer involved saving the life of a baby.
Savion Harris, an 11th grader at Crestview High School, was praised for his heroic actions in using the CPR skills he learned at school to help save the life of an infant who had stopped breathing. Harris was working his shift at a Thai restaurant when a mother noticed her six-month-old baby had stopped breathing.
She cried for help and the staff dialed 911. Harris jumped into action when he noticed the baby was blue and not breathing. He had recently learned CPR from his high school's Career and Technical Education program and began chest compressions while on the phone with emergency responders.
"I got the baby from the dad and put him on the table and decided to do CPR," he told a local media outlet. "I did two good compressions and the baby started crying, so I knew he was getting oxygen to his lungs. The color started returning to his face and then the ambulance arrived."
He said it was a very short, but "extremely intense" three minutes. Still, his actions saved the baby.
View this post on Instagram
"We're so proud of him and the life-saving service he rendered! This is just one of the reasons why having CTE in our schools matters!!" his school shared on Instagram.
Harris took the CPR certification at his school as part of a program through Florida State University, and he wants to go to medical school and become a trauma nurse someday. Having already saved one life, he seems more than well-suited for a career as a nurse.
And this seems to be as crystal clear an example as you can get of the importance of paying attention in school (except in algebra, no one is saving lives with algebra).