Teen Saves Squirrel He Hit With Car By Using CPR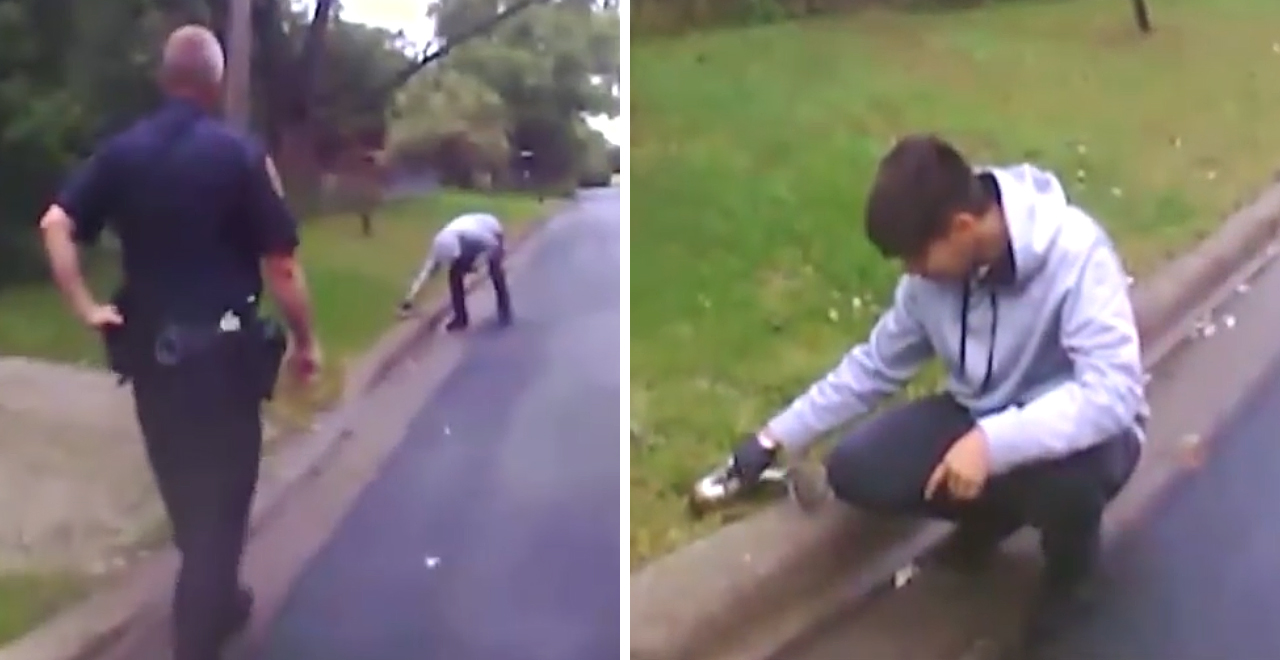 It's not every day you have occasion to high-five a couple of cops, but when you see the video at the end of this story, you're going to wish you'd been there to join in.
Last week, a couple of cops were driving around Brooklyn Park, Minnesota, just outside Minneapolis, when they saw 19-year-old Chris Felix on the side of the road, doing something peculiar. Jeremy Halek and Tony Weeks weren't sure what was going on, but they pulled over to investigate.
"We just saw a car kind of pulled over. You could tell something was going on and then as we got closer, you could see that he was giving chest compressions," Tony told CBS.
It turns out that Felix was attempting to revive a squirrel he had accidentally hit was his car. Apparently, the little critter tried to pull one of those death-defying near-miss dodges that they often get away with.
Not this time.
"It didn't look like he had any life, you know?" Chris said.
But Felix, who works at a local Subaru dealership, wasn't giving up without a fight. He applied the CPR lessons he'd learned in high school and tried to save the squirrel's life.
"I just couldn't believe it. He's giving CPR to a squirrel," Officer Weeks said. Things looked bleak, when all of a sudden, "[T]hat squirrel took off," the cop continued.
Felix wants to study medicine, and with the kind of compassion he showed towards a little squirrel, it sounds like the right path.
"Sometimes when nobody is looking and people do the right thing, it kind of shows who they really are," Weeks marveled.
As for Chris, his justification is simple:
"It doesn't matter if it's a little life or a big life," Chris said. "Life is life."
Watch the video: