Tennessee Offers Full Scholarship to Boy Bullied for Homemade T-Shirt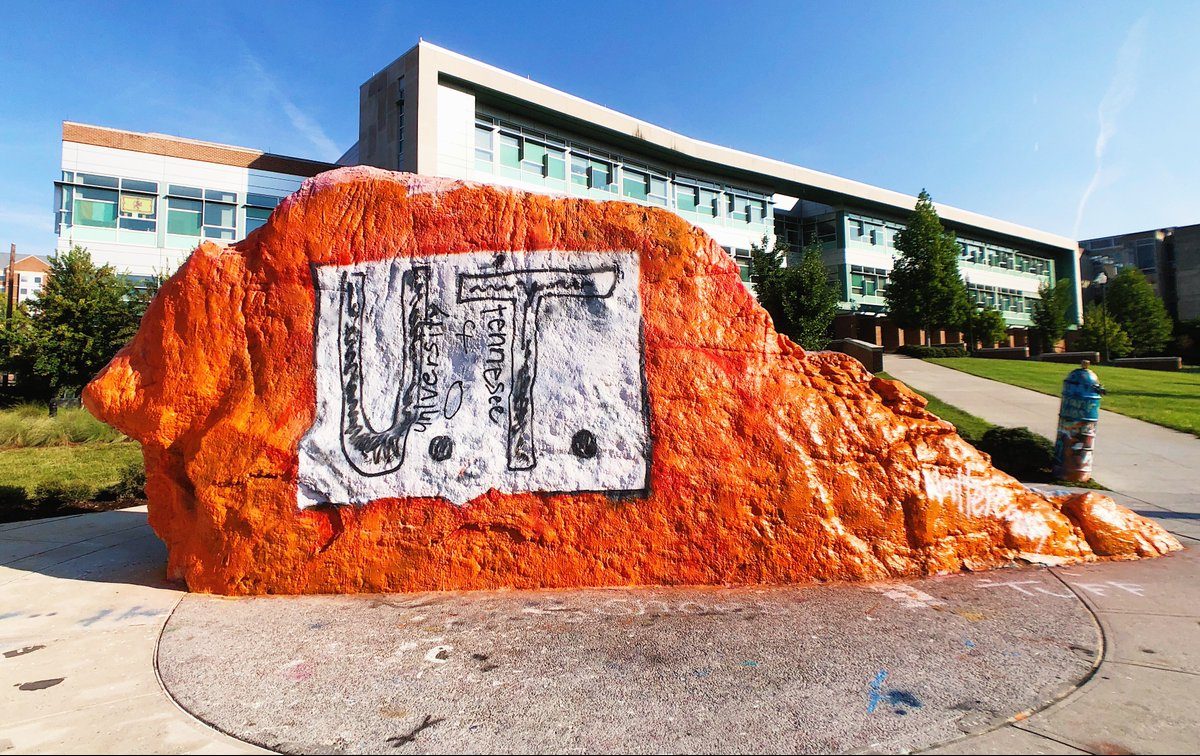 Earlier this week, a story about a university and its fanbase rallying around a bullied student captivated the nation. A boy in Florida wore a homemade University of Tennessee shirt at his school for "college colors day." He was devastated after getting bullied for his design, which is when his teacher posted about it on Facebook. Vols Nation came through, and the University engineered an outpouring of support. Most importantly, it made the boy's design an official t-shirt in their shop.
The fansite crashed from so many orders, as Vols fans gobbled up the shirt whose proceeds are being donated to an anti-bullying charity (more than 50, 000 have been ordered). And now the story has taken another turn, as the University of Tennessee has offered the bullied boy a full scholarship.
In a statement, the University said it's offering the boy "honorary admission" to the class of 2032 in addition to the four-year scholarship. The boy's mother told University officials the family "has been deeply touched by the overwhelming outpouring from people around the world."
The Rock today. #GoVols pic.twitter.com/eGyBPRlhZZ

— UT Knoxville Alumni (@tennalum) September 9, 2019
The anti-bullying lesson and its message have even spread to other schools, as one elementary school in Pennsylvania adopted the idea of wearing orange in honor of anti-bullying for their spirit day. The principal was overwhelmed when the busses dropped off hundreds of his students, many clad in their own homemade orange shirts.
Winding Creek stands with The University of Tennessee @UTKnoxville today as we proudly wore orange in support of the anti-bullying story they championed. Hundreds of our kids came in a wave of orange as we spread the hope for school environments built on kindness. @CVSDnews pic.twitter.com/pXTkjL0k8x

— Winding Creek Elementary School (@WC_WolfPack) September 12, 2019
And the boy's teacher updated her Facebook post, thanking everyone around the world for their support. She said it's been an awesome week about learning to be kind.
"We've had lots of discussions about being kind, and I'm really excited to see my students step up their acts of kindness," she said.
It was a cool gesture for Tennessee to adopt the shirt in the university store, but I feel like the kid has earned the scholarship at this point, at least for all the great press that this story has generated for the school. They might as well also throw in an honorary degree in graphic design, as he's probably the best-selling elementary school designer in history.
And if you want to join the movement, you can grab the shirt from the official team shop.