The Bond Between a Grieving Football Family and Sportswriter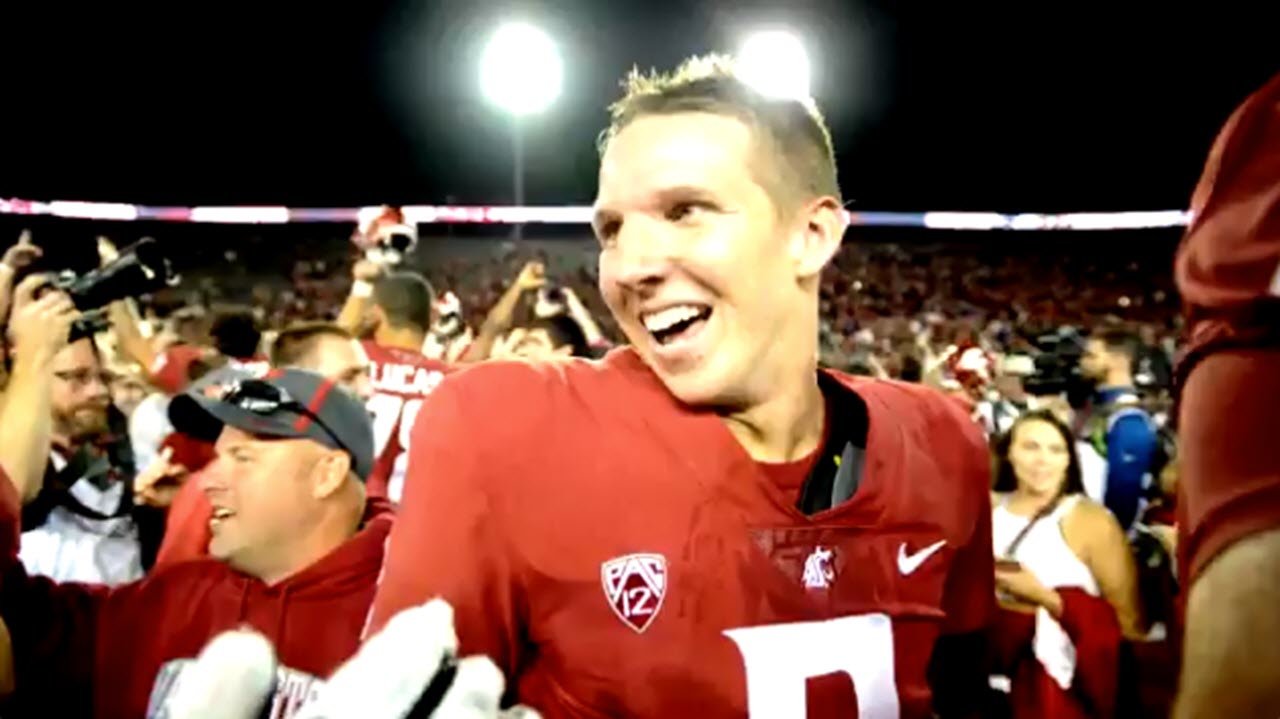 The start of the football season is usually cause for celebration, so much so that it can be easy to forget the real people behind the helmets, especially when you're caught up in rivalries. This is especially true when it comes to college football, which is a game played by kids, most of whom won't go pro and aren't getting paid.
On Saturday, ESPN's College GameDay aired a segment about a college football family that suffered a tragedy, and the bond they've formed with the ESPN personality who told their story.
Senior ESPN writer Ivan Maisel lost his son Max to suicide three years ago, and, as he discussed on Saturday morning with the ESPN College GameDay crew, that tragic incident helped forge a bond with the family of Washington State quarterback Tyler Hilinski. Tragically, the Hilinski can relate to Maisel, for their son died by suicide in January, when he should have been starting the season opener against San Jose State.
Maisel shared the story in print in ESPN the Magazine last week, highlighting the similarities between his son and Tyler.
Both kids were college juniors, middle children, 21 years old, and hundreds of miles away from home, and because of those similiarities in their children and in their experiences, Maisel hoped he could help the Hilinskis heal, if only through empathy.
"There's nothing that prepared me to do a story like this," Maisel says in the ESPN video that aired on GameDay. "And I knew that from the moment I read that Tyler had died."
Adding further relevance to an already tragic story, according to reports, the Mayo Clinic reported that Hilinski's brain showed signs of CTE, the brain disease linked to head trauma and concussions, the discovery of which has been increasingly prevalent and controversial in football circles.
Saturday's segment is being hailed as among the best in College GameDay's history, and writers like Darren Rovell are praising it for bringing attention to issues of suicide and mental health in college athletes.
This @Ivan_Maisel piece was, unfortunately, one of the best pieces in the history of College GameDay. What an awful tragedy for both families. Going further by discussing important mental health can lead to saved lives.

— Darren Rovell (@darrenrovell) September 8, 2018
Rovell also shared the segment on his Twitter:
ICYMI: @Ivan_Maisel's piece on how the death of his son Max connected him to the family grieving the loss of their son, Washington State QB Tyler Hilinski pic.twitter.com/e6bHiJpK70

— Darren Rovell (@darrenrovell) September 8, 2018