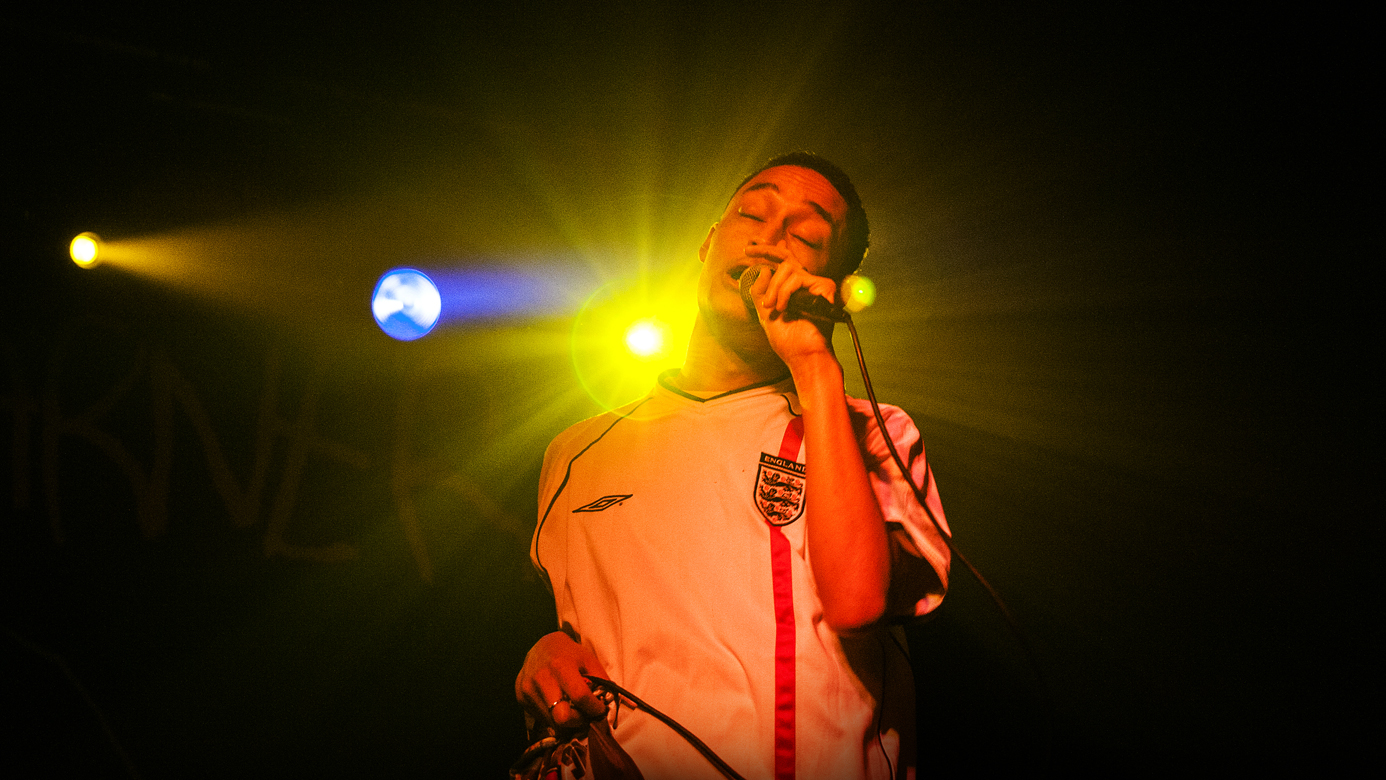 Cast your mind back to the 1990s. It was a simple time for hip-hop. Back then, it was an either-or kind of deal. East Coast vs. West Coast, Bad Boy vs. Def Jam, Biggie vs. Tupac, Puff Daddy vs. Suge Knight. Yeah ok, there was the Southern scene, but basically, you could just ignore OutKast and Arrested Development and you were back to the two-party system.
Nowadays things are a little different. Atlanta is a key player, as is New Orleans, Houston, Detroit, and you've even got bloody Canadian's joining in! Basically, there's a lot of people rapping these days, and you can kind of find something for everyone.
Something you might not be aware of though, is that the British have gotten pretty good at it. Maybe you like British accents, maybe you want to impress someone with your knowledge, I don't know what your deal is, I don't know you. Either way, here are some of my favorite British rappers for you to check out.
Ocean Wisdom
A lot of British rap music over the past twenty or thirty years hasn't necessarily been hip-hop music; genres like jungle, garage, and grime have taken a lot of the limelight. But in the past few years there has been a serious rise in straight-up hip-hop, with the record label High Focus leading the charge. Arguably the stand out artist from the High Focus roster is Brighton's Ocean Wisdom.
Ocean dropped his debut album Chaos 93 in 2016 and his debut single, "Walkin'," gained him international attention when he took Eminem's title of the world's fastest rapper, somehow delivering 4.45 words per second over an incredible 3 minutes 47 seconds.
This year, he is back with a new album, Wizville, that features some titans of the UK hip hop scene, Rodney P, Roots Manuva, Jehst, and even features a cameo from Wu Tang's own Method Man. Definitely check out the debut album, but for now listen to new single "Revvin'," featuring grime legend Dizzee Rascal.
Loyle Carner
Similar to Ocean Wisdom in that his music is hip-hop through and through, Loyle Carner is another star on the rise in the UK scene. If you like your hip-hop to be wholesome, then this is the guy for you – not like Fresh Prince wholesome either. Loyle does say cuss words.
It's just that this guy loves his family (his mum was his date to the Brit Awards in February), he respects women (he threw a man out of his show for groping a crowd surfer) and he is socially conscious too (he teaches disadvantaged youths to cook through a scheme he created called Chilli Con Carner), and it all comes through in his music.
His music is heart wrenchingly honest, raw and real. Songs about wanting a sister ("Florence"), missing his dad ("BFG"), and worrying about talking to girls ("+44") are complimented by classic hip-hop themes of ambition ("Ain't Nothin' Changed"). Generally, he is a great lyricist, has great beats, and seems to be a really good guy too.
M.I.A.
You've probably heard songs by M.I.A. over the past ten years, and it's probably fair to say she's one of the more successful exports. Songs like "Paper Planes" and "Bad Girls" have been global hits that have featured in movies and commercials (that's how you know they're good). As a result, you might be forgiven for thinking that she has just a couple of bangers and that's all. But you'd be wrong if you thought that. She's now released 5 albums that are packed full of quality.
On Kala (arguably her most famous record), M.I.A. tackles a range of social issues, whilst also sampling a very diverse range of music, from The Clash and Pixies to Ilaiyaraaja and The Wilcannia Mob. Her influences are vast and wide, and that comes through regularly in her music, and just listening to an M.I.A. album can introduce you to a range of music you've never heard before, or show you something you're familiar with in a totally new light.
My personal favorite comes from her debut album Arular, the song "Sunshowers" just, it just does it for me.
Roots Manuva
Arguably one of the most influential trip-hop artists from the UK scene is Roots Manuva. His influence is far-reaching. It's been argued that his music was a precursor to the grime scene and in 2014 Vice said that his debut album (1999's Brand New Second Hand) is still the best thing to come out of UK hip-hop.
In the late 1990s, Roots Manuva did something that a lot of other British rappers had failed to do to that point. He made Britishness something to rap about. While the East and West Coast scenes in America were rapping about slinging drugs and shooting people, Roots was able to bring a sense of authenticity to his music by rapping about cheese on toast and drinking pints of bitter.
Probably his most famous and successful song was "Witness (1 Hope)" from his 2001 album Run Come Save Me. Be warned: Once you listen to this you're going to want to be English.
Stormzy
Grime has had a few artists breakout and hit the mainstream in the past 15 years or so – the likes of Wiley, Lethal Bizzle, and Dizzee Rascal are some of the more recognizable names from the scene. But probably the biggest of them all is the current darling of the UK rap scene, Stormzy.
Not only has he had a slew of radio hits, but his debut album (Gang Signs and Prayers) was the first Grime album to peak at number one in the UK album charts, getting certified Platinum in the UK within a year of its release.
Part of the reason he has enjoyed the success he has is because he has a very level-headed, socially conscious voice that he puts towards good and popular causes. Calling out the prime minister in an award acceptance speech in February this year, for example.
Obviously, check out his album, but some of his best stuff is from his early demos and EPs. For example, "Not That Deep" from 2014 EP Dreamer's Disease.
Kate Tempest
To round this off, let's talk about something slightly different. Kate Tempest isn't really a hip-hop artist. She is a poet and she is a spoken word rapper, and she is incredible. She is one of those artists that has such a way with words that you can close your eyes and just let her paint a landscape with her lyrics.
Her debut album, Everybody Down, was nominated for the Mercury Prize in 2014, but arguably, the 2016 follow up Let Them Eat Chaos is an even stronger piece. Tempest is a playwrite too, and you can tell when you listen to Let Them Eat Chaos. There is a cast of characters that repeat throughout, there is an atmospheric, dream-like quality to the beats, and her softly delivered bars penetrate your mind perfectly. If you let it, Let Them Eat Chaos is the sort of album that can change the way you hear music.
Some of the standout tracks are probably "Ketamine for Breakfast," "Europe is Lost," and "Breaks," but the album closer, "Tunnel Vision," is the one that really does it for me.
There is much more British hip-hop out there, and I've overlooked an awful lot in this article, so it's right that I throw out some honourable mentions to the likes of Jehst, The Four Owls, Klashnekoff, The Streets, Wiley, Dizzee Rascal, Rodney P, Skepta, Wretch 32, Professor Green, Doc Brown, Little Simz, Kojey Radical, Fliptrix, Speech Debele, and so many more.
So the world of hip-hop over in North America might want to remember the words of Paul Revere because the British are coming, and we are bringing fire.