The Christmas Chronicles 2 Has Kurt and Goldie Versus the Belsnickel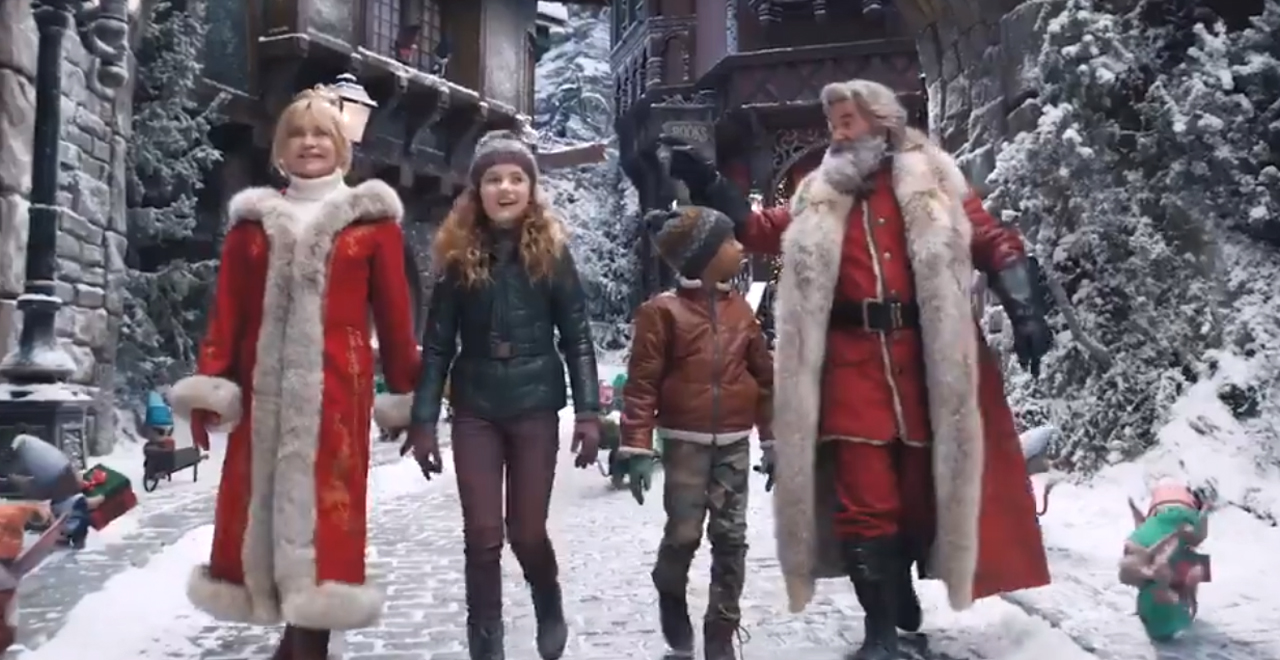 Pop culture has given us a lot of different versions of Santa Claus. Santa appears on soda cans and children's books, cartoons, and in TV shows and blockbuster movies.
There have been old Santas and young Santas, modern Santas and old-fashioned Santas, and there has even been a drunken, obscene, Bad Santa.
What we don't often see is a cool Santa. But we did last year, thanks to Netflix's original movie The Christmas Chronicles.
In the successful holiday movie, Kurt Russell stepped into the red suit to play a Santa who hotwires cars, sings the blues, and is married to Goldie Hawn. The reveal that Rusell's real-life partner played Mrs. Claus didn't come until the very end of the movie, and while it wasn't immediately announced that Netflix would be making a sequel, it wasn't a surprise when that sequel was announced.
Now we have our first look at The Christmas Chronicles 2, and it looks like Goldie is going to get a lot more screen time as Mrs. Claus helps Santa and one of the kids from the first movie defend Christmas from the troublemaking Belsnickel. It hits Netflix on November 25th.
Check it out:
It's time for Mrs. Claus to get her due.

Kurt Russell & @GoldieHawn are back to save the holidays in THE CHRISTMAS CHRONICLES 2, only on Netflix 25 November. pic.twitter.com/wKAzAVoQBF

— NetflixFilm (@NetflixFilm) September 15, 2020