The Data Survey: 12,000 Dads Came to Their Census!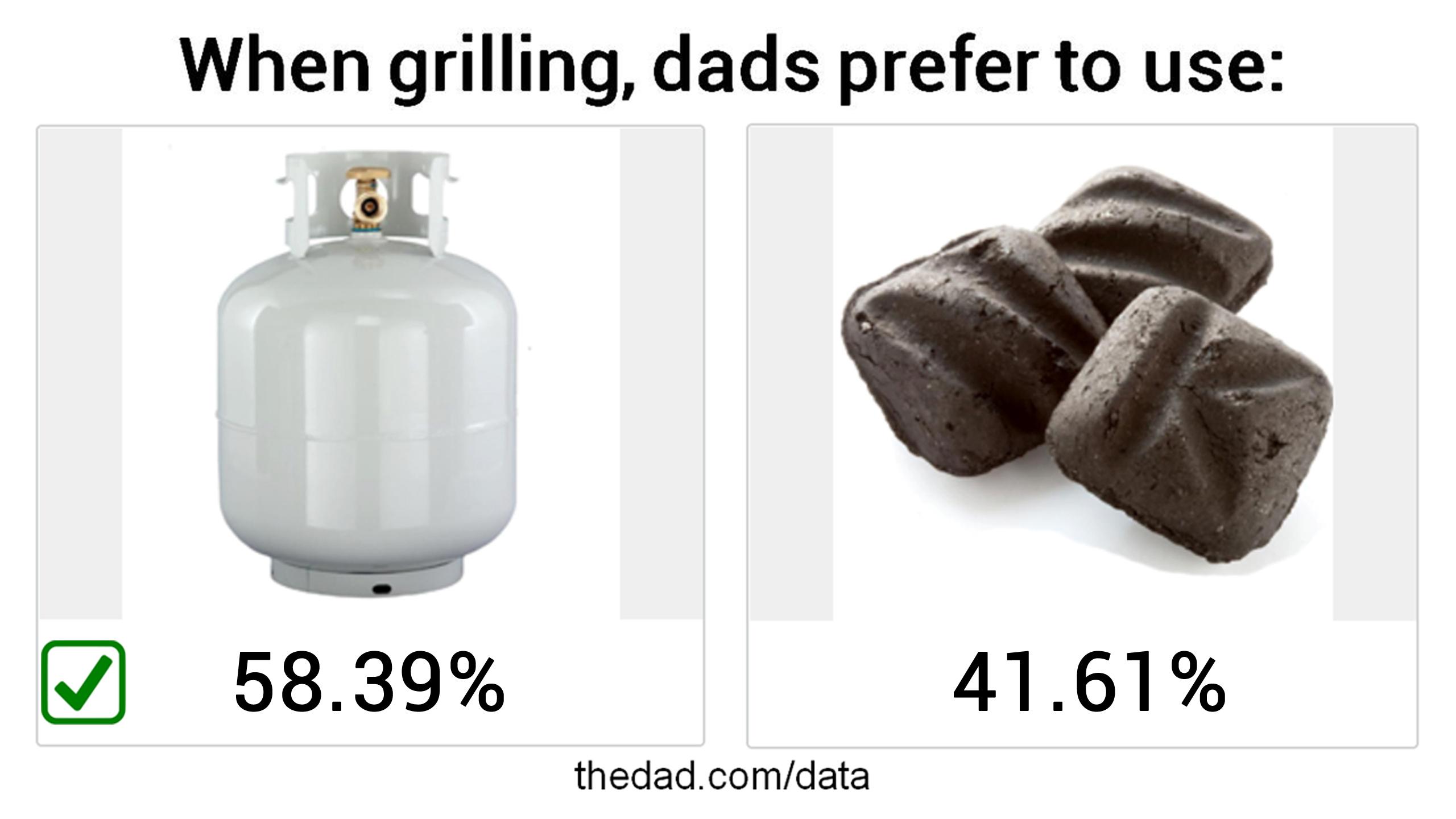 A big thank you to The Dad community for an overwhelming response to our fun survey (you can still take it here!). We set out to solve some of the mysteries of dad kind, and by god, thanks to your help, we've done it! Over 12,000 dads and over 3,000 moms participated. In the coming weeks, we'll be releasing all our interesting stats about fatherhood.
In the meantime, we'll be reaching out to these randomly chosen participants who won a prize pack from The Dad:
Jordan (jnorm****@gmail.com)
Dean (dean.max******@gmail.com)
Mark (bf****@gmail.com)
Morgan (morgansh******@gmail.com)
Jared (jaredcona****@yahoo.com)
Joel (joelst****@gmail.com)
Ted (tlcnorth****@gmail.com)
Mike (west.m****@gmail.com)
Kaitlin (kaitlin.morg*******@gmail.com)
Jimmy (dimitris12****@aol.com)
Stay tuned for the complete results of the survey. As it turns out the majority of dads prefer gas over charcoal (almost 60%!), they don't arrive at the airport 3 hours early either. And we've got plenty more mind-blowing results to share.
(But don't worry they still named New Balance as the ultimate dad shoe, phew!)