The NFL Has an Officiating Problem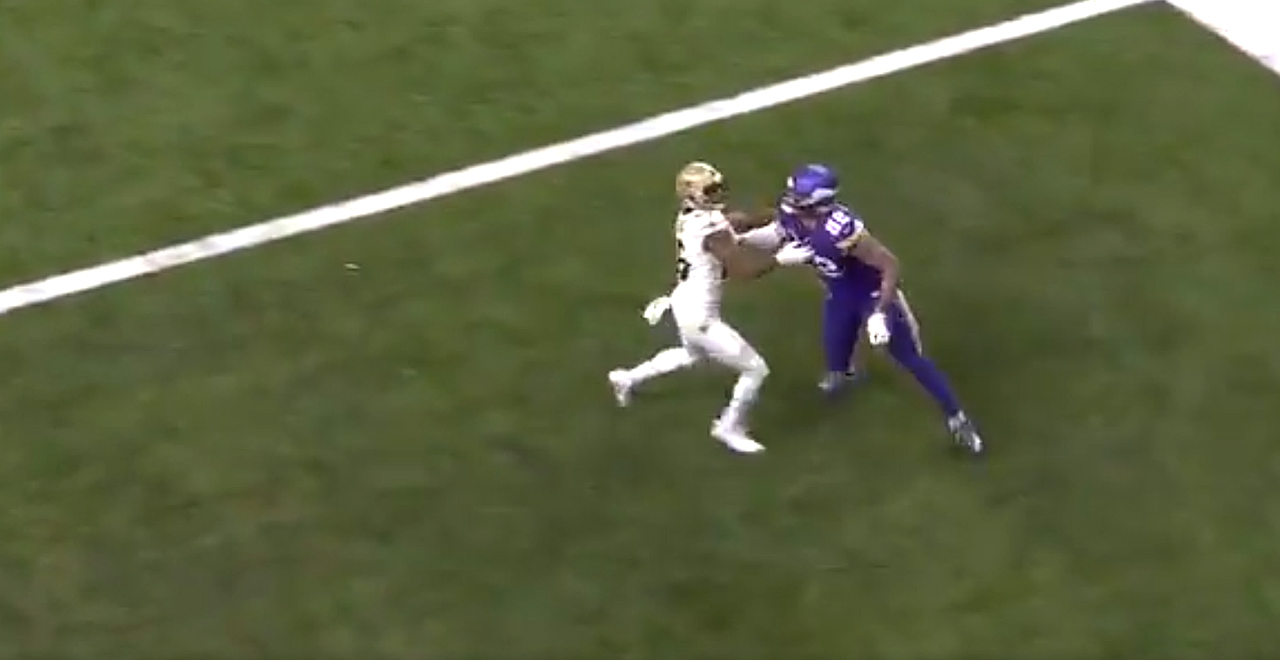 The NFL has an officiating problem. Not that officials have ever been a beloved part of any sports, the problems surrounding NFL refs seem to grow every season. What once was confusion over what constitutes holding grew into targeting and helmet-to-helmet contact. An increase in penalities for anyone who breathed on a quarterback was the next impediment to the game. The latest hand-wringing issue for NFL officiating is pass interference.
The league thought they could circumvent the problem by instituting an instant replay review process, allowing coaches the opportunity to challenge calls. Of course, replay reviews do nothing but slow down the game (ask MLB) and that's even when they work, which they very much do not in the NFL. It is extremely rare for a pass interference call to be changed, which makes the existence of it sort of a moot point. And it leaves nothing but questions and frustration, as fans of the New Orleans Saints are the latest to experience. The Saints saw their season ended by a Minnesota Vikings touchdown that…was clearly offensive pass interference.
The Game Winning TD catch in Saints vs. Vikings

WOW that was CLEARLY offensive Pass Interference by Kyle Rudolph…#MINvsNO #NFLPlayoffs pic.twitter.com/Q68nYRjx7S

— Mitchell Renz (@MitchellRenz365) January 5, 2020
Let's establish a few things before we continue. I have no dog in this fight (is this term still OK to use? Probably not), as I'm a fan of the Cincinnati Bengals, a team as far from the playoffs as you can get. I do like Kyle Rudolph and I think he's a great player. I think the Saints did a poor job defending this play and he would've scored without it. I think it's tough to point to one missed call at the end of the game as a reason you lost, as there were likely other mistakes throughout the game that could've changed the equation if they were rectified as well (you can't review everything or the game is utterly unwatchable).
Still…that should've been pass interference. And that's not coming from me, that's coming from former NFL officials.
It is illegal for an offensive player to extend his arm or arms and create clear separation from the defender. That was OPI. #MINvsNO

— Terry McAulay (@SNFRules) January 5, 2020
The last play of @Vikings at @Saints is OPI. By written rule and on-field philosophy, Receiver clearly created an advantage. If called and reviewed, it stands. The consistent standard for creating an overturn remains a topic.

— John Parry (@JohnParryESPN) January 5, 2020
Based on the way @NFLOfficiating was explaining the new replay process in June, the Kyle Rudolph TD would have been overturned as offensive pass interference https://t.co/5S0fMjhO2n

— ProFootballTalk (@ProFootballTalk) January 5, 2020
Some NFL rules experts say the league (which did review the play and said both players were fighting for position) were right to not overturn the play, but that it should've been flagged on the field. Which, again, doesn't really make anything less confusing, if there are two different standards as to what constitutes a pass interference call.
Rudolph shrugged off the controversy, and said "it was reviewed and it was a scoring play" and he is right about that. And I am a firm believer in deciding games on the field, and for refs swallowing their whistles in final moments. But, I'm also smart enough to realize that's a dumb, old school take. If you're going to have a replay infrastructure, you're obligated to see it through if you don't want fans to be more frustrated than ever at calls that are only getting harder to make.
The harder the NFL seems to try, the more games are ending in controversy.