The Rock Raps Moana Song to Daughter During Hand Washing Session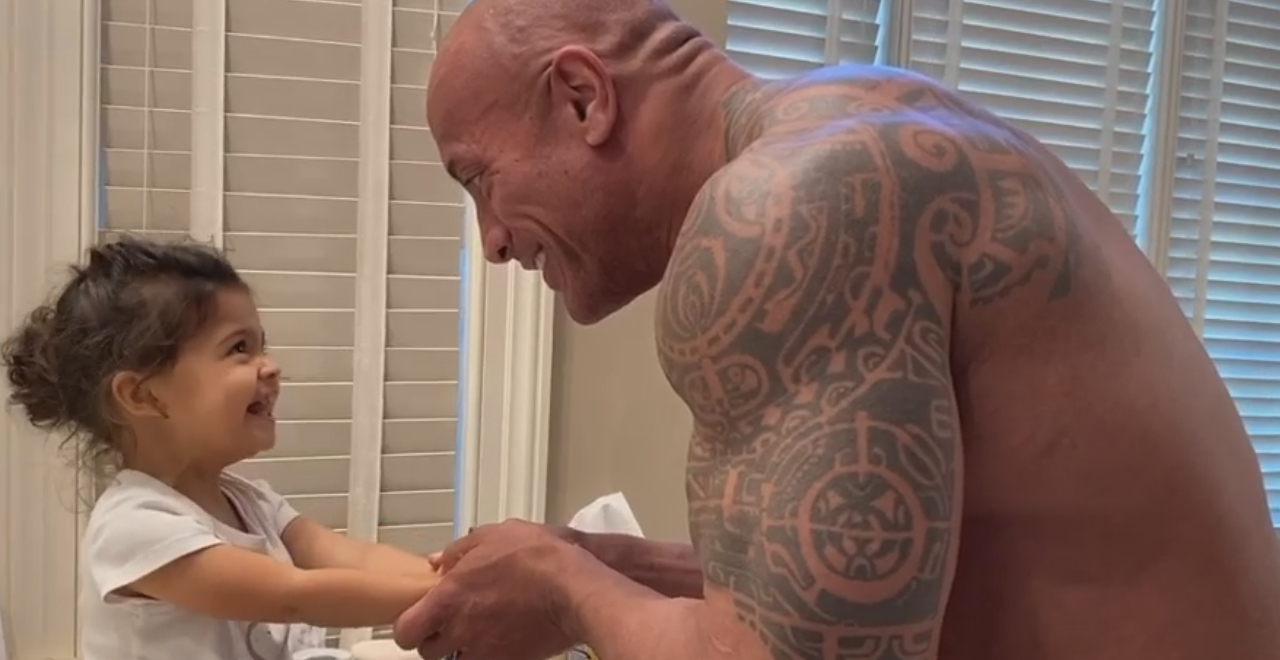 Washing your hands is one of the most important things you can do these days. I mean sure, it was always important, but now it's like recycling, it's about saving everyone, not just yourself. It's right up there with social distancing as the twin pillars that rule our daily conduct. Even our cultural leader, Dwayne The Rock Johnson, is helping drive that point home.
In an especially adorable clip Johnson posted on Instagram, he illustrated the new way he helps his daughter wash her hands, by singing part of his hit song "You're Welcome" from Moana (written by a terrific dad himself, Lin Manuel-Miranda).
"We realized a few weeks ago that the rap portion of the song is perfect timing when getting your little ones to have fun washing their hands," he wrote in his post. "Stay healthy and safe, my friends." He also made note of his daughter's hilarious impatience with him explaining the video before breaking into his song.

I mean come on, he remixes his massively popular song, throws in a diss about the virus, and uses his enormous platform to encourage lengthy handwashing technique. Strong dad game. He doesn't even care that he's only wearing a towel in the video, which would qualify as the typical type of embarrassing stuff dads do if he wasn't built like a rock.
Here at The Dad, we hope you, your families, and communities stay safe and healthy during the COVID-19 pandemic. For the latest information, please utilize online resources from local public health departments, the Centers for Disease Control, and the World Health Organization to remain as informed as possible.