The Rock Shares Touching Tribute To His Dad on the First Anniversary of His Death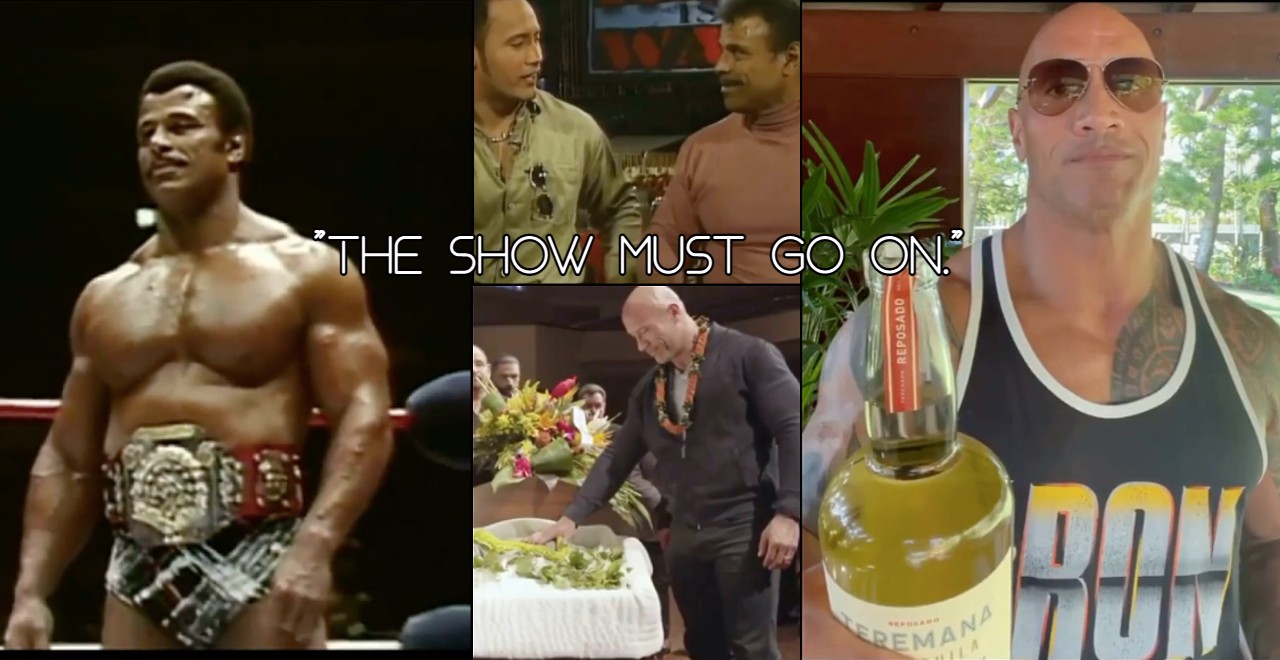 Dwayne Johnson has always been vocal about how influential and inspirational his dad was to him, both career-wise and in his personal life. When Johnson's dad, legendary wrestler Rocky Johnson passed away unexpectedly last year, the world mourned with him. The Rock regularly mentions just how much his dad meant to him, sharing memories and life milestones he wishes they could celebrate together.
On Monday, The Rock shared a touching tribute to his late dad on Instagram, marking the one year anniversary of his death. "When we're breathin' that breath…it means we still have a shot," he wrote. "We all know loss.. we've all been there.. then it's our job to rise and live as greatly as we can. My old man was a trailblazing bad dude in the game for our cultures."
"He passed away suddenly, exactly one year ago. The show must go on."
The video Johnson shared on Instagram was a moving compilation of memories. We see clips of Rocky completely in his element, dominating in the ring and smiling proudly as if there's no place he'd rather be. Throughout the video, The Rock discusses the pain of losing a loved one and the beauty of life as a whole.
View this post on Instagram
"The cycle of life," Dwayne Johnson explains, "It's painful, it's amazing, it's beautiful, it's heartbreaking, it's powerful, it's a kick in the gut."
He continues, "It can knock you down, it can knock your ass out – but you know, you rise. You get back up … you live as greatly as you possibly can."
Johnson goes on to discuss how the death of a loved one is a jarring reminder of what life is all about. When you lose someone you love, you're reminded of how fleeting life is. It forces you to look at your priorities, to continue living stronger and better simply because you still have time.
The Rock smiles sadly, remembering something his dad used to tell him. "For those of you who know my dad, you know he'd say, 'you tell them I taught you everything you know – but I didn't teach you everything I know.'"
We see Dwayne saying a somber final goodbye to his dad at his funeral, a scene immediately juxtaposed with an old clip of the pair embracing in an enormous hug.
Johnson concludes with a toast to his own dad, and to everyone who's ever lost someone.
"Hope we're making them proud – the show must go on."