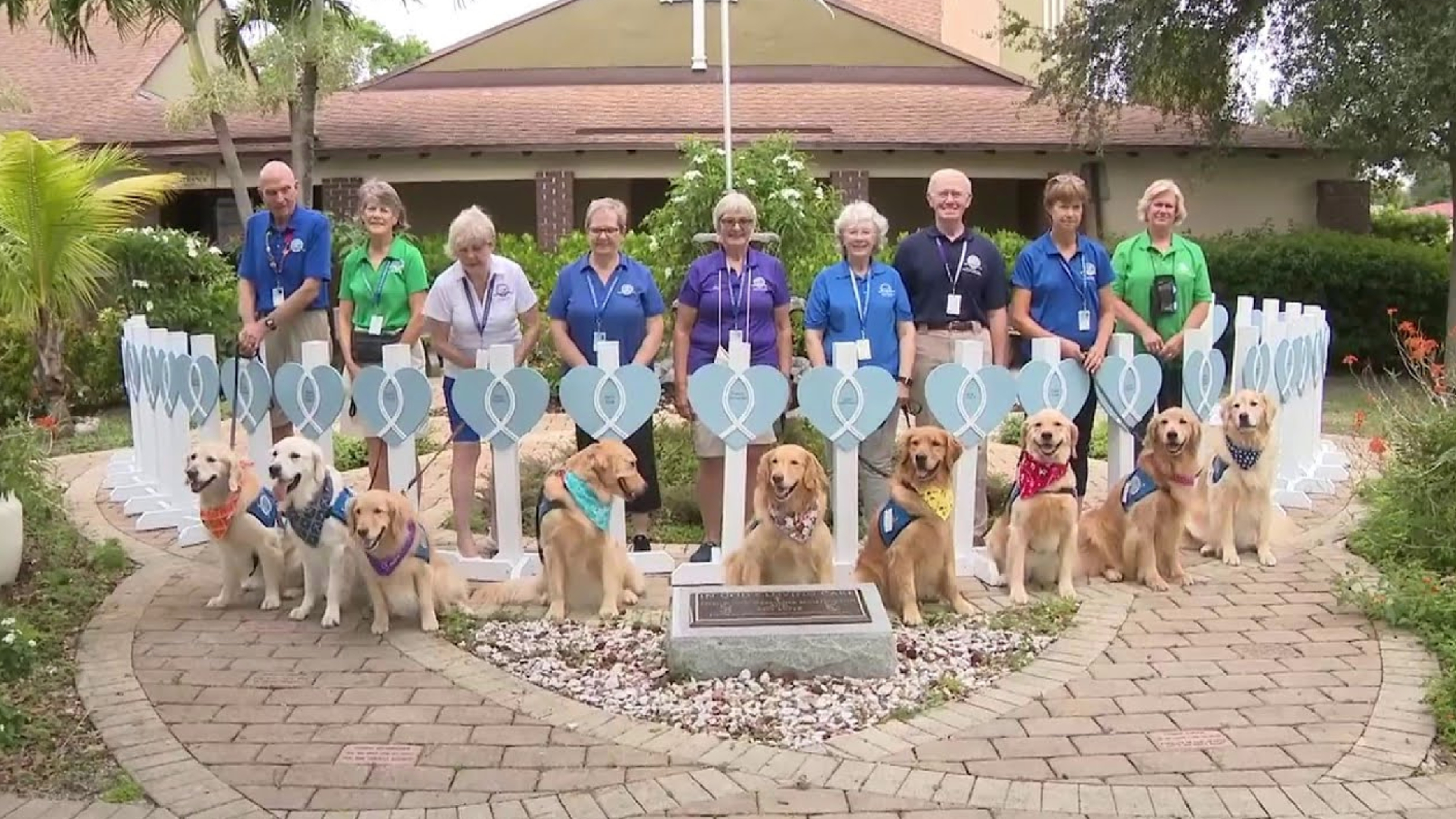 Credit: YouTube/WPLG Local 10
The Miami Condo collapse is one of the saddest stories of the year. It's unbelievably tragic, and the worst part is how terrible news keeps trickling out a bit at a time. It's like a Russian Nesting Doll of sad stories. And as the first responders and rescuers work valiantly on the pile with the faintest glimmer of finding survivors, the emotional toll of that work requires a different kind of help. This is why man's best friend is the first responder to the first responder, helping battle the emotional toll that work takes.
Nine golden retrievers from the K-9 Comfort Dog Ministry have arrived on the scene from out of state to provide pet therapy to the first responders who have bravely tackled the difficult task ahead of them. They are currently in reserve, ready to go, as the therapy dog division of the Miami Dade County Fire Department is currently serving on the front lines.
A spokesman for the comfort dog ministry said "first responders come up, fall to their knees or smile," she told a local media outlet. "We try not to say anything, we let the dog be the bridge for those people to grieve the loss, whatever they're feeling."
Therapy dogs have more than proven their power in fighting that emotional toil that comes with serving as a first responder on a disaster site. There's literal science behind it, beyond just that dogs are awesome and of course it's gonna help raise the spirits of any overstressed and emotionally taxed person.
Other therapy dog nonprofits have responded to the crisis to help the families of victims. As those families were awaiting news, especially in the early days of the crisis, these pups were there to provide some measure of comfort to their anxiety and to give them a brief respite from the horrors they were enduring.
Therapy dogs help comfort families impacted by the condo collapse in Miami. https://t.co/fFLJgdlyP1

— Leashes of Valor (@LeashesofValor) June 28, 2021
It's a tragic event, and we're still reaching new levels of depressing outcomes every day it feels like, but it is encouraging to know nonprofits like this exist and that first responders aren't being ignored as they go above and beyond.
Their work is hard and emotionally taxing, but those well-trained dogs have a job to do, and sometimes a few minutes with one is enough to keep the first responders in the best frame of mind possible as they continue rescue efforts.