This Inflatable Turkey Suit Will Gobble up Attention on Thanksgiving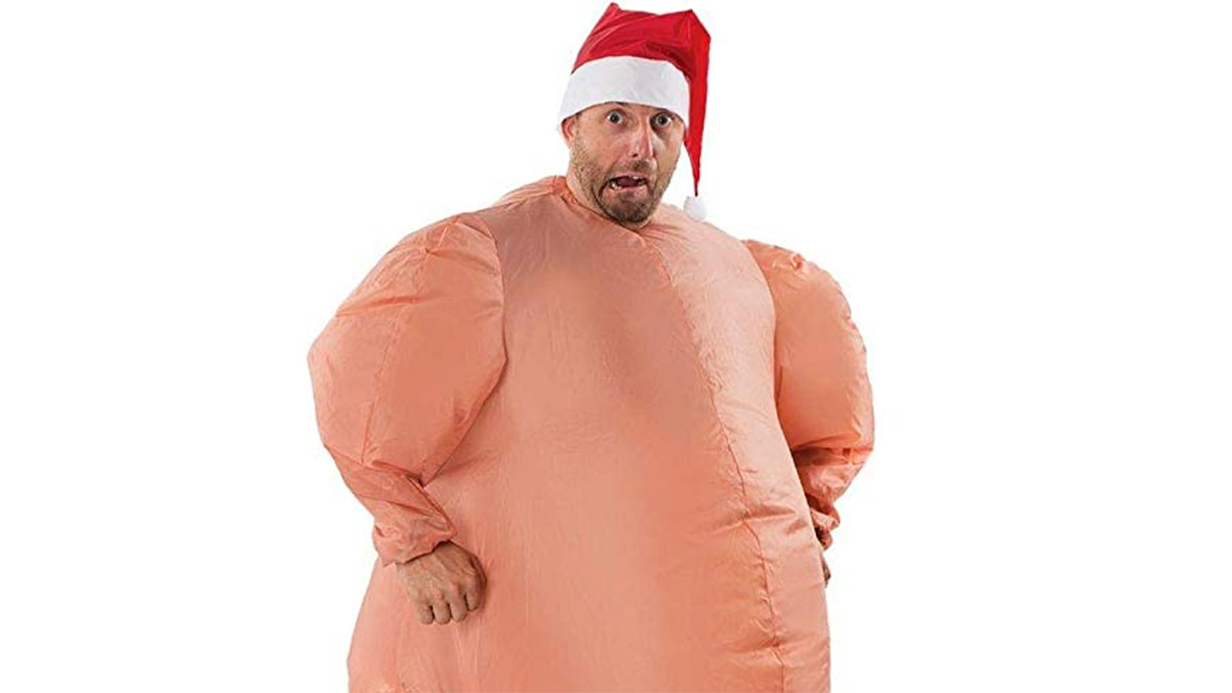 Thanksgiving is a special time to spend with family but things can admittedly get a little stale as the day progresses (and I'm not talking about Grandma's yeast rolls).
So, instead of getting that third helping of turkey, why not inject a little humor into everyone's day by blowing yourself into one?
It's an inflatable suit. It blows up. It looks like a turkey, guys. Calm down.
Yes, the Orion Costumes Inflatable Christmas Roast Turkey Adult Costume is big, bold, and begging to embarrass your elderly relatives.
"Hold the gravy! Gobble this costume up. It's the perfect costume for the holiday season," reads the product's description on Amazon.
Hell, go ahead and wear it during dinner and make everyone uncomfortable as they witness what giant cannibalistic poultry looks like.
Be aware, though: This thing is extremely inflatable—like, difficult-to-maneuver-through-certain-doors inflatable—so when you're inevitably shunned to the kids' table for your shenanigans, be prepared to deflate a bit in order to fit in those smaller seats.
If you're ready to make some juicy holiday memories of your own, you can grab your own turkey costume for $80.99 on Amazon.
Just a heads up, if you buy stuff using the provided links, The Dad may collect a small commission.