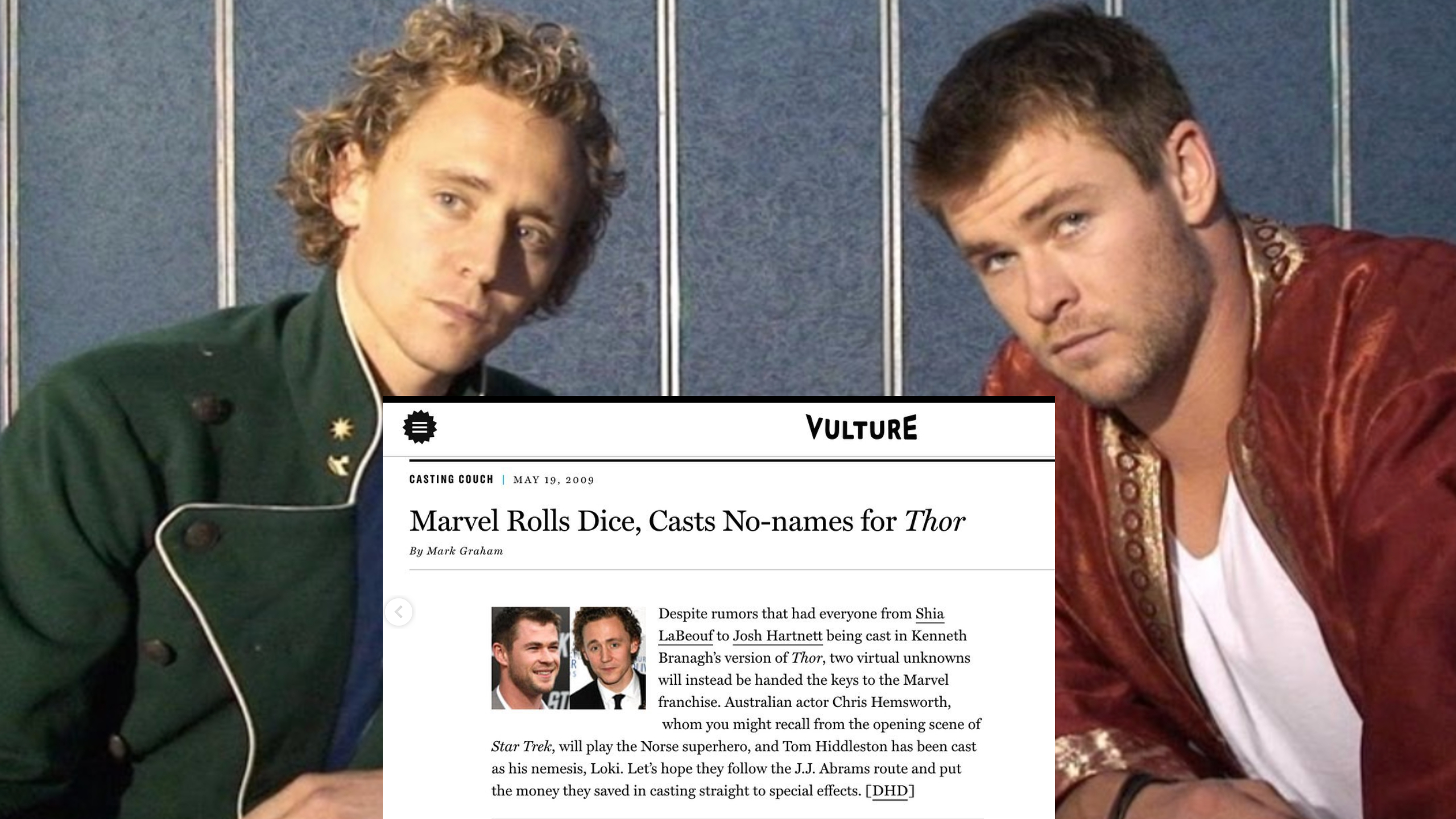 Credit: Instagram/Chris Hemsworth
It's hard to believe that Chris Hemsworth was an "unknown actor" when he was cast as Thor a decade ago. He recently took to Instagram to celebrate the 10-year anniversary and throw a little shade at the poorly-aged article that questioned Marvel's casting choices. Banking on two "no names" in Hemsworth and Tom Hiddleston as Loki to carry the movie? What was Marvel thinking?!
"Thor" debuted in 2011 and Hemsworth shared a pic of him with Hiddleston at an early table read. He shared it saying "This year marks the 10th anniversary of THOR when two unknown lads were given the keys to the kingdom. It's been a hell of a ride and we clearly haven't aged a day."
View this post on Instagram
What's funny is they both actually look *better* now (that's what money and success can do to you), especially as Hemsworth gets ripped for the next Thor movie.
The second photo was the news report of their casting, calling them "no names" and questioning the move to hire "virtual unknowns" to carry the film, especially when people like Shia LaBoeuf and Josh Hartnett were interested.
Now that Hemsworth has been knocking it out of the park for a decade as Thor now, and with Hiddleston about to carry his own series on Disney+ (as well as stealing scenes throughout the Avengers movies as Loki) I think it's safe to say Marvel made the right move by "rolling the dice."
Unknown a decade ago, sure, but now they are two of the biggest stars in the MCU, and their stars are only getting brighter.