TikTok Filter Allows Users to Create Photos With Lost Loved Ones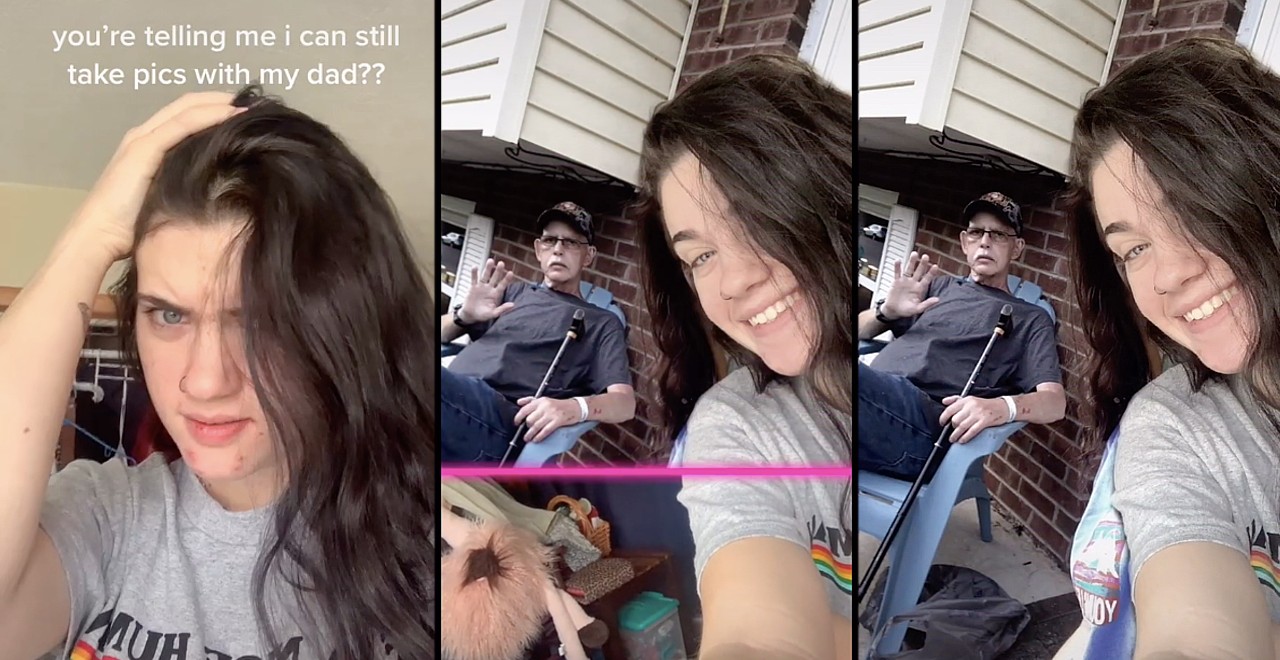 TikTok is typically the home of viral dances and hilarious videos, but a recent filter has given users of the video-based social media site an unexpectedly meaningful tool. It's no secret that TikTok users are astoundingly creative with the tools at their disposal, but even the brains behind the "Green Screen Scan" effect were shocked by how users utilized it in a way that was both powerful and cathartic.
The effect allows users to upload a photo and then "flatten" themselves, making it look as if they're superimposed in the existing photo. As expected, many videos featured the tool as a way to play pranks on family members, convincing them they were places they most definitely weren't supposed to be. Other users, however, realized that the tool gave them a way to do something that was previously impossible – create brand new photos with loved ones who were no longer alive.
One TikTok user, Alexis Puckett, tragically lost her dad to esophageal cancer in 2018. In a video that's been viewed over 7.6 million times, Alexis demonstrates the power of the green screen scan tool.
The video begins with Alexis looking slightly baffled. The on-screen text says, "You're telling me I can still take pics with my dad??"
Using the scan effect, Alexis changes the background of the video to an old photo of her dad. She smiles at the camera as the filter does its job – scanning from top to bottom, it freezes Alexis seamlessly into the photo. Years after his death, incredibly, Alexis now has a brand new photo to cherish.
"That just broke me," commented one user. Others filled the comments section with both sadness and excitement, thinking about all the ways they themselves wanted to use the filter.
Word quickly spread, and TikTok was flooded with videos of users creating photos with their late parents, grandparents, friends, and everything in between.
"STOP this hurted," another user named Sara Rogers captioned her heartbreaking video, one that she created after tragically losing her mom in a car accident last year.
"I made another [TikTok] before I made this one that I ended up posting and I immediately bawled my eyes out as you can probably tell by my red face," Rogers told Buzzfeed News. "It looked way too realistic and was very sentimental to me."