Toddler in Wheelchair Overwhelmed by Ad Featuring "Boy Like Him"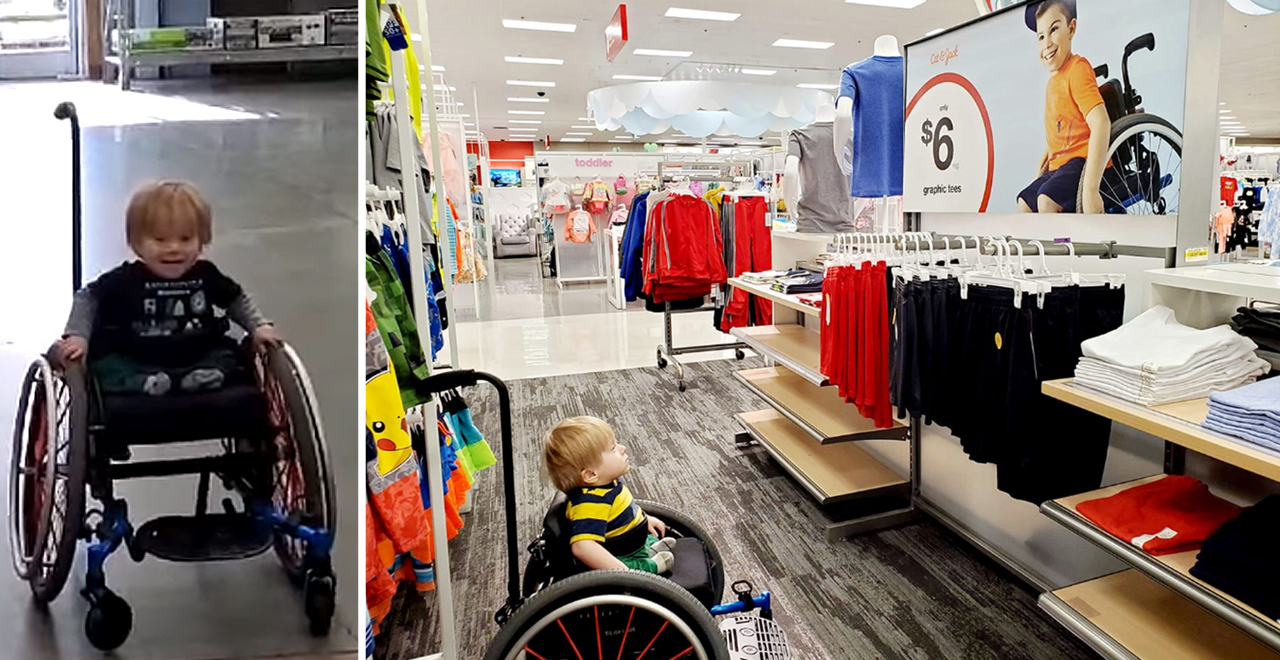 Inclusion is a powerful thing. The internet was reminded of this again last week when a photo featuring a sweet moment went viral. Oliver, a nearly two-year-old boy confined to a wheelchair, was at Target when he came across an ad featuring a boy in a wheelchair.
Oliver has caudal regression syndrome, which affects the development of the lower body. It affects less than 5 per 100,000 newborns.
When he saw the ad, he paused to take it all in.
"He just stared at it in awe!" his mom wrote in a post she shared on social media. "This was amazing! He recognized another boy like him, smiling and laughing…he never gets to see kids like him."

The photo was shared tens of thousands of times and his mom said the news of it even reached the family of the boy in the ad.
It was a powerful moment for the child, and it was one his mom hopes other parents of kids with disabilities get to experience.
"I am so happy that other kids that pass through here with their parents will see this," she wrote. "There is a lot of focus on diversity, but representing people with disabilities is just as important."
Inclusiveness has been a much bigger priority for companies in recent years – the American Girl Doll company made news in the fall for featuring a model with Down syndrome in their catalog.