Toddler Saves Dad From Stroke By Face-Timing Mom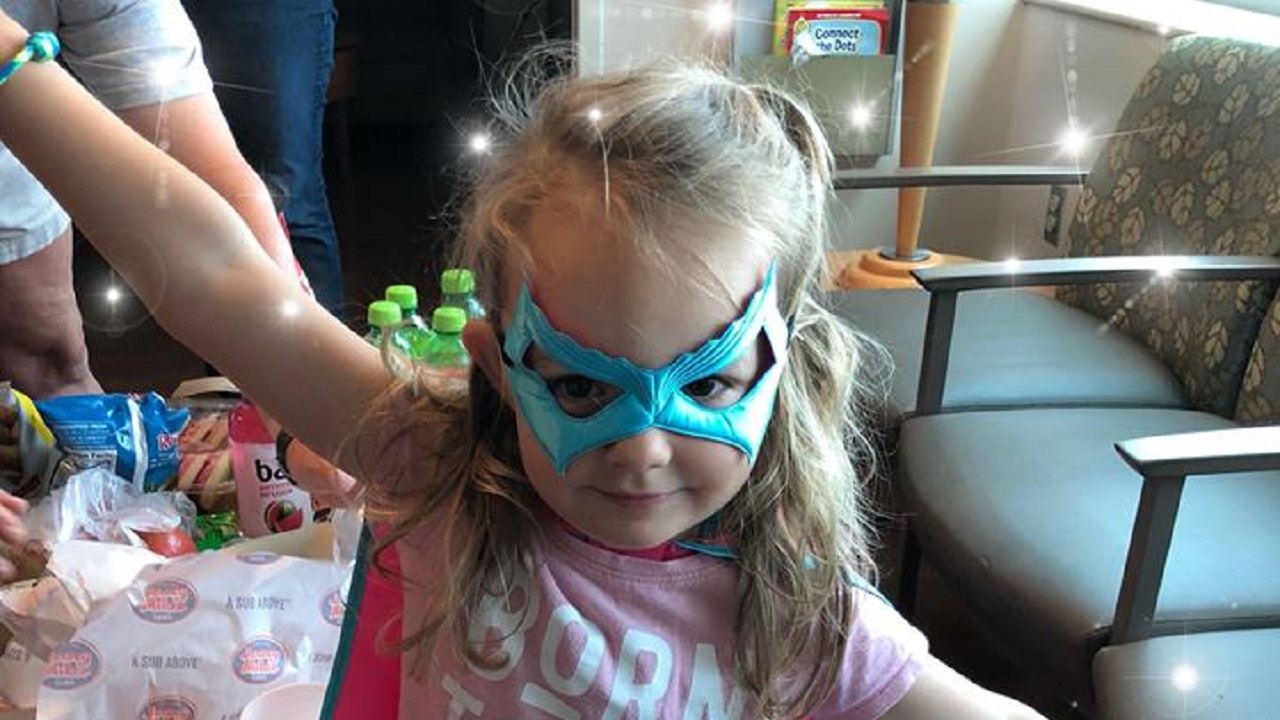 The next time you're worried about giving your kids too much screen time, maybe give yourself a break. One family sure is glad their kid knows her way around an iPad, as it ended up saving her dad's life!
Molly McCabe, a 3-year-old in Virginia, put her technological know-how to good use over the 4th of July, when she saw her father fall to floor and start convulsing in the ground. The quick-thinking little girl grabbed her dad's iPhone and Face-Timed her mom, who happens to be a nurse. But mom didn't answer, perhaps suspecting it was an accident, so according to USA Today, Molly called again.
When her mom, Devon McCabe, who works in the neurointensive care unit, finally answered, Molly understood what she was doing well enough to turn the phone around to show what was happening. Devon told her daughter she'd be home soon and quickly called both 911 and a neighbor she asked to go to her house to be with Molly before she could get home.
It turns out her dad had suffered a stroke and was placed on life support. He is currently recovering, which he might not be doing if not for his resourceful 3-year-old.
Devon admits that Molly Face-times her grandparents every day, but that she is the one who makes the calls, not her daughter, and she had no idea that the toddler even knew how to operate an iPhone. Apparently she's seen it happen enough times that she was able to figure it out.
Trevor, just 27, remains in the hospital but is out of intensive care and is regaining his speech. The family started a Go Fund Me page for donations to help with the unexpected medical bills resulting from a rare hole in his heart that makes him more prone to strokes.
Something tells me it won't be long before Molly is raking in the cash from some new app she's invented!