Top Gear's Paddy McGuinness Gives a Ballsy Vasectomy Testi-monial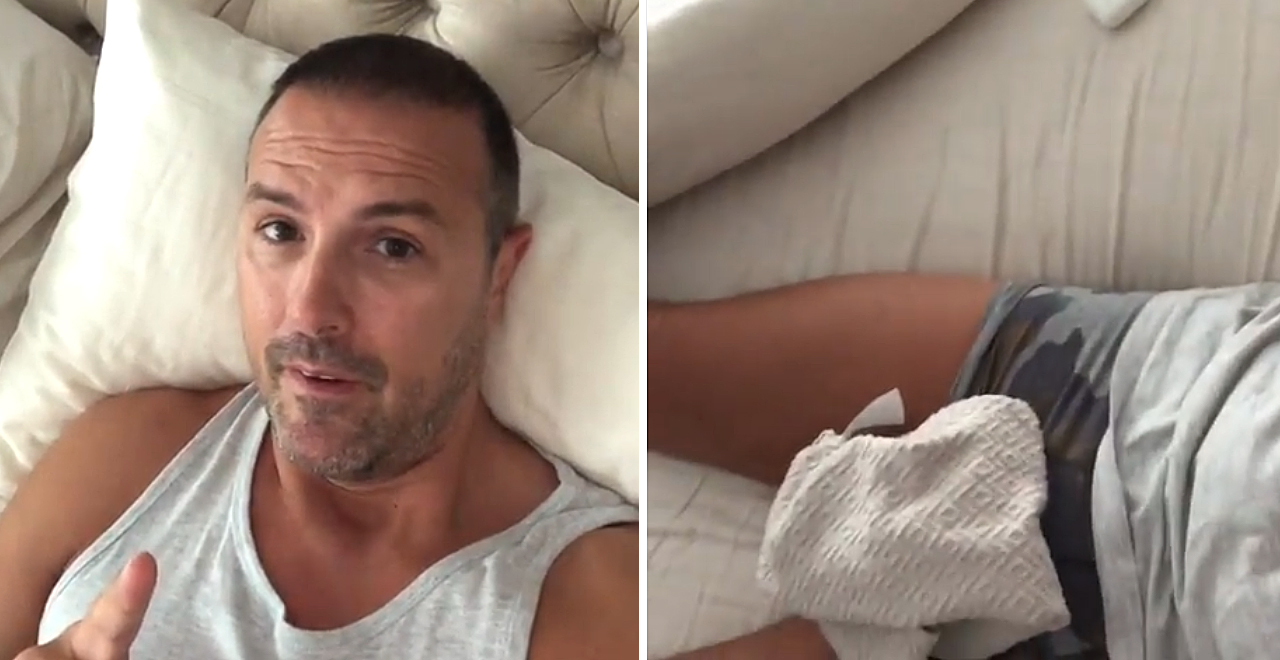 It takes balls to discuss your vasectomy on social media. Wait.
Talking openly about having a vasectomy done takes a lot of spunk. No…
It's hard, not easy being so open about such a sensitive topic. But Paddy McGuinness, the new host of the UK's popular Top Gear show recently went through the procedure and took to his Instagram to give his followers the blow by blow.
TMI, anyone?
The 45-year-old has three kids already and he's not taking any chances on a fourth, so he went in for "the auld snippy snappy," as he put it on Instagram. He filmed a video explaining in precise detail what the operation entailed, and how it feels now that he's home with an ice-pack on his nethers, in order to reassure anyone considering the surgery.
"Patient McGuinness is home. Gentlemen, if you're thinking about having a vasectomy and are a little bit reluctant, as I was, the initial anesthetic, what they give you into the ol' pippins, I'm not gonna lie, that's tender. It made my eyes water a little bit. But after that, honestly, it's a doddle. I'm currently resting up at home with a towel full of ice on the old nicky nacky noos. But I'll keep you up to speed."
Today he followed that video up with another one about post-procedure care.
All joking aside, it's brave and important for McGuinness to discuss his health online, and to explain to his 1.1 million Instagram followers that a vasectomy isn't anything to be afraid of.
Men have a part to play in birth control too, and it's through candid stories like Paddy's that we'll help remove the stigma from both having such things done and from talking about them. Especially when you can talk about them as entertainingly as he does!