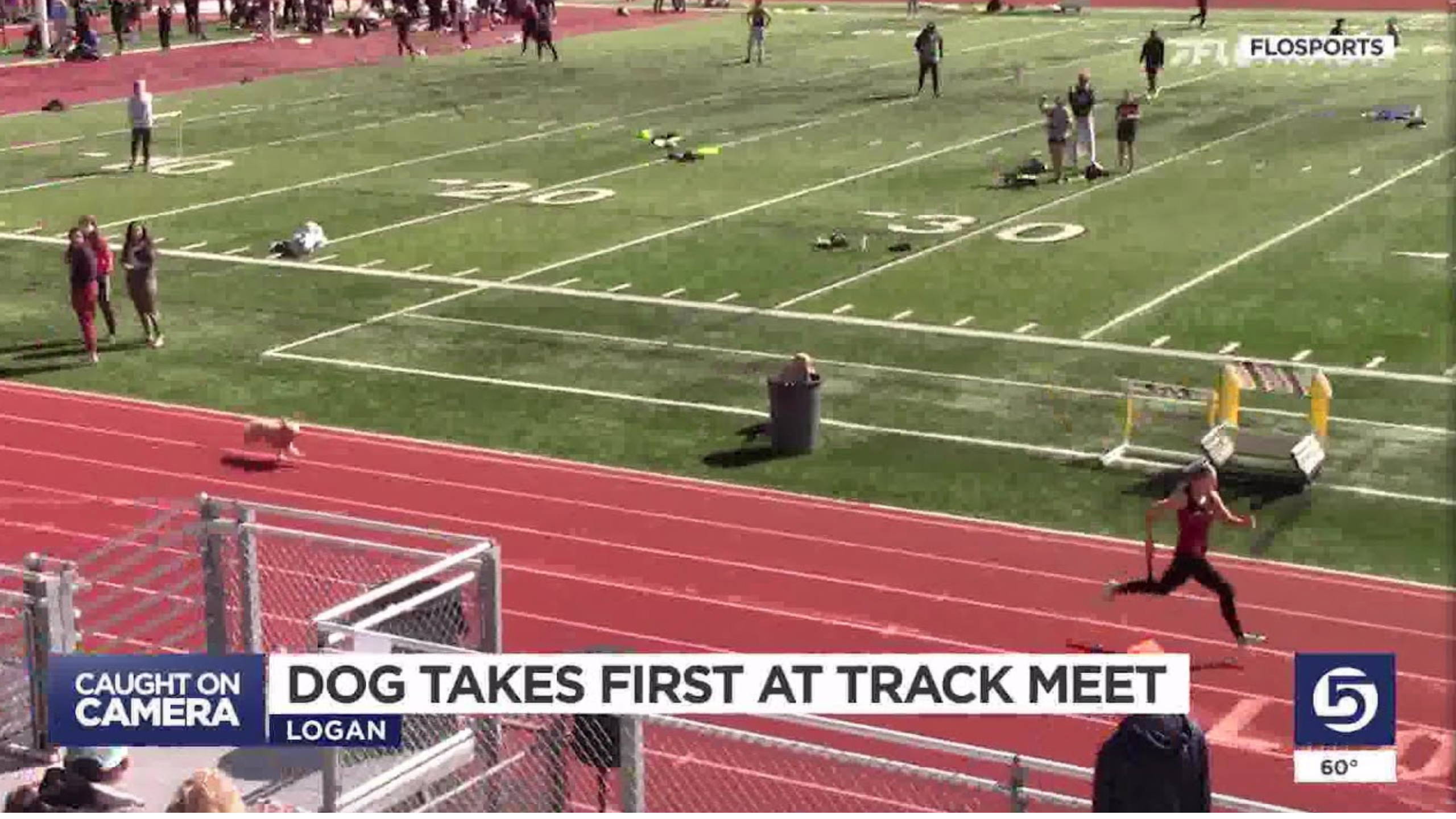 Credit: YouTube/KSL News
Air Bud flew so this track bud could run. A high school track meet got escalated to the next level when a dog ran onto the track and joined in a 4×200 meter relay. It happened during a high school track meet in Utah and in the final leg of the race, a dog comes out of nowhere to enter the fray.
And this dog doesn't just run around aimlessly. This dog starts to BOOK. He soars down the track, catches the leader, and in a photo finish, beats out high schooler Gracie Laney to earn the major victory for canines everywhere. Just an incredible flex by this dog.
The dog even wins over the crowd, which begins to go crazy as she gains steam towards the end. Laney said she couldn't believe she lost to a dog and started to run faster because she thought the dog was the runner behind her. Nope, instead, it was just Holly, the Goldendoodle who had gotten away from her owners so she could show the world what she was capable of.
"I honestly am just glad that we didn't get hurt," the human who *technically* won the race said. "It's a fun experience."
If this proves anything, it's that high school sports are WAY more fun to watch when a dog is allowed to compete.