Tribute to Dirk Nowitzki's Private Hospital Visits Leaves Star in Tears [WATCH]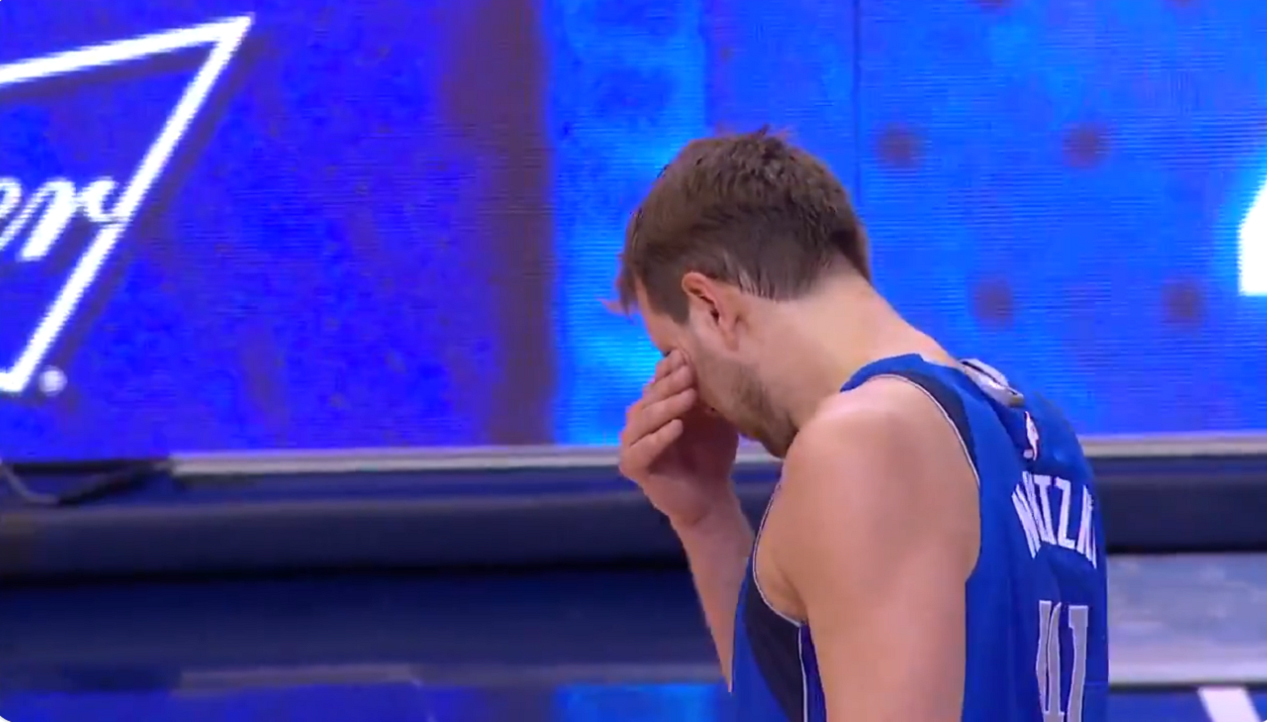 As he celebrated his final games as an NBA player Dwyane Wade was recently honored by Budweiser for his off-the-court contributions with a moving new ad featuring some of the people the Miami Heat star helped during his years in the league.
Of course, Wade isn't the only superstar leaving the NBA after this season, his rival in Dallas, Dirk Nowitzki, also spent much of the last few weeks of the year being feted across the league as he made his way out. One of the most moving tributes occurred in Dallas after his last game, and, like Budweiser's Wade tribute, it had nothing to do with basketball.
After 21 years playing for the Mavericks (the longest a player has been with a single team), Dirk played his last game on April 9th. Before the game, the arena's jumbotron displayed videos of the 14-time all star's accomplishments. But there was one video, in particular, that got to Dirk.
It was the Mavericks' own tribute to the star's private, unpublicized Christmas visits to Dallas's Children's Medical Center, which he visited every Christmas season for years, making sure to keep cameras away.
The video shows various images of "Uncle Dirk" celebrating the holidays with sick kids, showering them with gifts and smiles, while the narrator – team photographer Brad Townsend – states that one four-hour visit in 2016 was the only time Dirk allowed any photos. The star power forward insisted that the photographer focus on the kids themselves, and not his presence.
????: @swish41 has not only made an impact on the court, but also in the community. Watch how Uncle Dirk has touched so many lives during the holidays over the last two decades. pic.twitter.com/yXeRIDOjgs

— Dallas Mavericks (@dallasmavs) April 10, 2019
By the end of the video – which the Mavericks also tweeted out and received over 10,000 likes and nearly 4,000 retweets – the crowd was in tears. And so was Dirk:
At the end of this video, we were all in tears. Even Dirk. #GOAT pic.twitter.com/mhZANQX4h7

— Dallas Mavericks (@dallasmavs) April 10, 2019
Of course, that didn't stop the philanthropic star from dropping 30 points on his way out the door. His charity has its limits.