TV Producer Dad Produces Highly Rated Lunch Bags For His Sons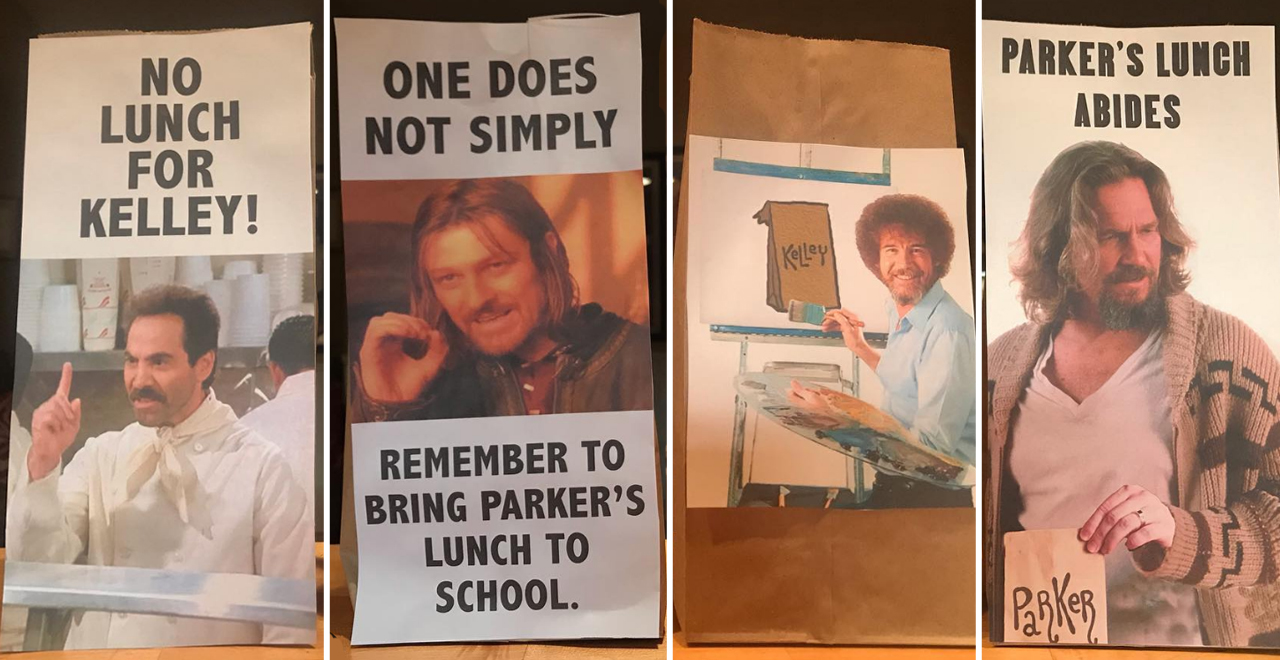 Of all the things I don't understand about parenting, and there are many, one of the most baffling is where some parents get their free time. Between working at an office or staying at home and managing the house, both of which are incredibly stressful and time-consuming, and then dealing with all the myriad kid-related duties – baths, homework, dinner, and on and on – there's barely enough time in the day to think, let alone do something else.
But thanks to social media, we know there are plenty of parents who do find that time, and some of them use it in pretty extraordinary ways, rubbing it in our faces on Instagram and Facebook!
Like super dad Tom Warburton, who spends his days as a TV producer, with shows like the Disney Channel's "Muppet Babies" under his watch, and spends the rest of his time parenting his two boys. Somehow, when he's not doing either of those two things, he creates elaborate lunch bags for his kids to take to school.
Warburton shares his creations on his Instagram page, Lunch at Warburton Labs, and his timeline is loaded with insanely creative stuff.
Sometimes he leans on current pop culture references, like this Queen-inspired bag for the end of the year:
Or this GOT beauty:
The possibilities are infinite:
Or he'll reference a 1990s hit:
Or create a Waldo inspired bag (can you find him BTW?):
Sometimes he uses both his sons' bags in tandem to call back to classic references that are probably funnier to him than to his two boys, Parker and Kelley.
But hopefully they get the couch gag reference:
I love these bags, especially the Karate Kid one, and I can appreciate that printing out and posting photos to the bags is a lot less time-consuming than the parents who art-direct their kids' lunches, but I still don't have the time, or the creativity, to put something like these clever bag designs together.
More power to Mr. Warburton and all the other over-achieving parents out there, making their kids' lunches special.
My kids' are lucky if I remember to pack fruit.