TV Shows From Across The Pond That I Can't Believe You Haven't Watched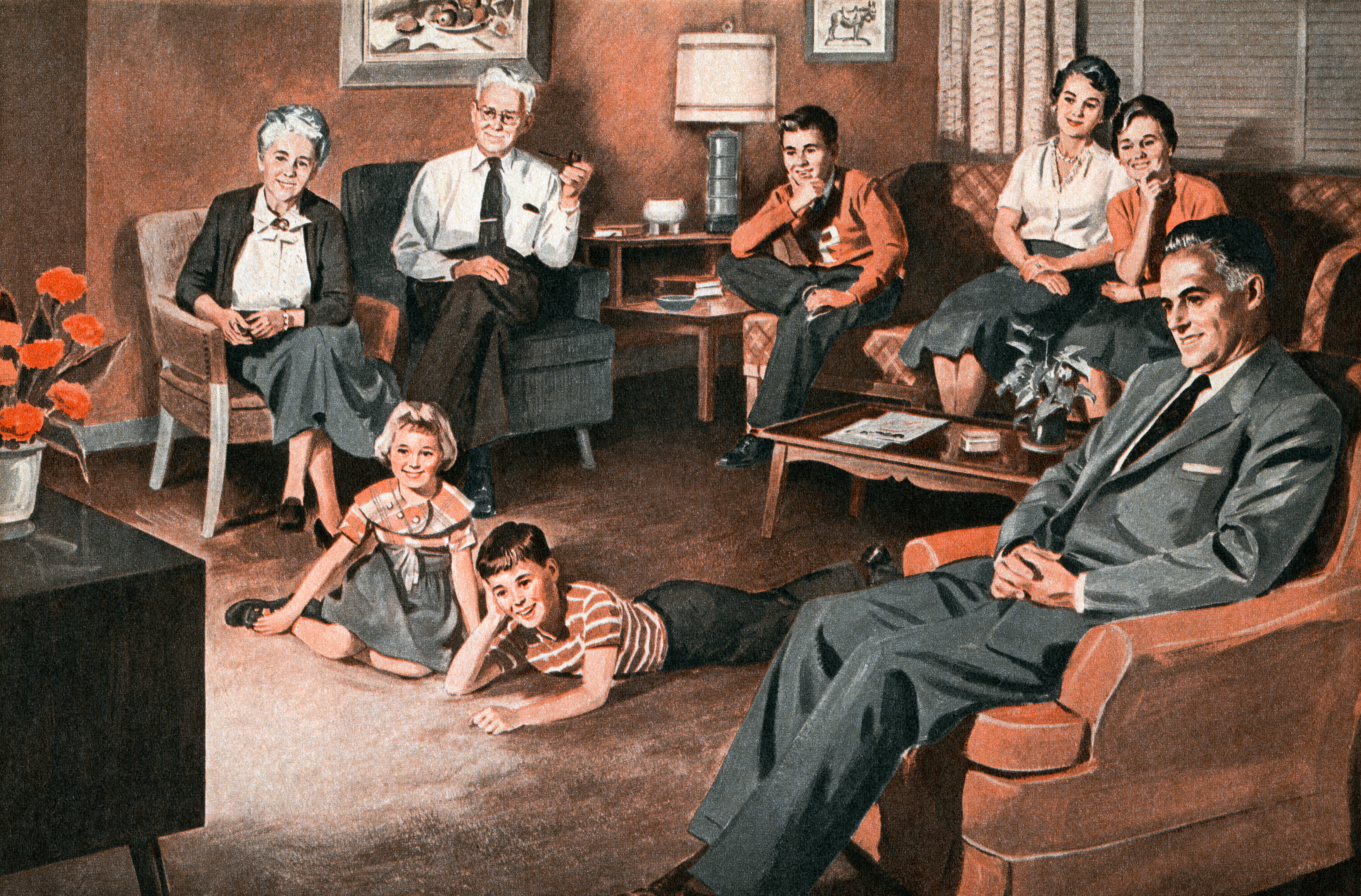 I don't want to startle you, but I'm English. I know that there have been no clues (I guess I did write an article about it), and I know that you are shocked, but there is a reason I am telling you this. You're an American (probably). We have different TV.
In the old days, I'm talking *spooky voice* the niiiiinnnnneeeeties, that would have probably meant we couldn't talk about TV together. Imagine us. Young me, young you, sitting on a couch, trying to talk TV, but just having none of the same references points. Awful, right?
Well, now we live in something that I like to call TheModernAgeTM where we have things that let us watch TV on the internet.
So, what does it all mean? Good question, pal. What it means is I'm going to recommend you some damn good British TV shows that you should be watching on Netflix or Hulu.
Gavin & Stacey (Hulu)
Let's start with something that might be a little familiar; I don't want to startle you any more than I already have. Gavin & Stacey is a sitcom about a couple who meet over the phone through works calls, and the subsequent merging of their families as their relationship progresses. He lives in England, she lives in Wales, it's a bit of a drive. That's the basis of a lot of the humor, to be honest.
The reason I say it might be familiar is because it was written by James Corden and Ruth Jones. You obviously know one of those names. Corden plays Smithy, the best friend of the titular Gavin, and his performance is basically what exploded his career, as both an actor and a writer.
It's got a really good cast (Mat Horne, Joanna Page, Ruth Jones, James Corden, Rob Brydon, Larry Lamb, Alison Steadman, Melanie Walters, and others) that runs pretty deep. It's got a great soundtrack (The Libertines feature in episode one and that automatically makes it a win for me) and has some wonderful standout comedy moments. It also has a running theme of naming families after British serial killers (Shipman, West, Sutcliffe), which is pretty excellent.
There were 3 seasons between 2007 and 2010, and in total there were 20 episodes. You could polish it off in a day.
(Source: YouTube)
Spaced (Hulu)
What is there to say about Spaced, other than it is absolutely excellent? Well, hopefully, a little more than just that because I need to write some words.
Essentially, the show is about two people (Daisy & Tim) who meet in a café while looking for new places to live. Because they can't afford anywhere individually, they decide to pose as a couple in order to get a cheap place that is for couples only, and they move in together. The show features around their friendships and is… I think it's safe to say it's pretty weird in places.
Again, the cast is great. You'll likely recognize Simon Pegg and Jessica Stevenson who both star in and wrote the thing. Nick Frost is probably the stand out of the supporting cast, but Katy Carmichael is great as Twist, and Mark Heap's character, Brian, is excellent.
There are only 14 episodes and they are 25 minutes long. It's literally less than 6 hours worth of viewing. Considering how little there actually was, the fact that this show is still being talked about 19 years after it started speaks volumes about its quality.
(Source: YouTube)
Peep Show (Hulu)
I fucking love Peep Show. It is so, so funny. It's about two best friends who live together in their late 20s and into their 30s. The comedy comes from the fact they are so remarkably different. Mark is incredibly introverted, awkward, and shy. He works in finance and he is usually miserable. Jeremy is an absolute shlub who is convinced he's going to make it as a musician even though he's shit. Both of them have cripplingly low self-esteem and make absolutely terrible decisions throughout their lives.
The show is kind of unique in the way it is shot. There are a large number of scenes that are shot from head-mounted cameras, in order to show the world from the perspectives of Mark and Jeremy. When we see the world through their eyes, we also get to hear their internal monologue, which is always brutally honest and at odds with the character they portray to the world.
David Mitchell & Robert Webb play the main characters, and they are both excellent in the roles and supported by some outstanding performances. Notably, Olivia Colman as Sophie is fantastic, while Matt King's Super Hans is one of the most loved characters of 2000s comedy.
There are 9 seasons of Peep Show, which sounds like a lot, but we have shorter seasons than you guys. That means only 54 episodes, so there are really no excuses.
(Source: YouTube)
Moone Boy (Hulu)
Alright, technically this isn't a British show, it's Irish, but I'm including it anyway because you're American and let's not pretend you understand the difference. Moone Boy is about a young boy named Martin and his imaginary friend growing up in rural Ireland in the late 80s. The imaginary friend is a 30-year-old man named Sean Murphy, which highlights the lack of exposure that Martin has had to the outside world. Literally, the best thing he could imagine was an older Irish man named Sean. With the middle name 'Caution'.
Now, people talk about the kids from Stranger Things as being great actors (which they are), but the kids in this show are amazing. David Rawle was 12 when he first played Martin, and he was brilliant. The comedic timing that he and Ian O'Reilly (Padraic) display as a couple of pre-teens is astounding.
The star though is Chris O'Dowd. The show is loosely based on his experiences as a child, and he plays Sean fantastically well.
Again, this is a short one. 22 minutes an episode. 18 episodes. Bang it out, guys.
(Source: YouTube)
Uncle (Hulu)
Uncle is great. It's about a giant waste of space asshole wannabe musician who is suddenly forced to spend time with his teenage nephew when his sister gets divorced and needs some help. The relationship between Andy (the uncle) and Errol (the nephew) grows throughout the show, and they bring the best out of each other (aww). Every episode features a musical number, often the fantasy of Andy, and they are usually really, very good.
Nick Helm stars as Andy, and he basically plays himself, which is handy because he is really good at it (if you don't know Helm's standup comedy, I would recommend checking it out). Like Moone Boy, there is a great performance from a child, Elliot Speller-Gillott (try having a more stereotypical British name, jeez) who really elevates the show to the next level. They are supported by a great cast, which includes Sydney Rae White, who is also a pretty cool punk rock singer and guitarist.
There were only 3 seasons, 19 episodes, and at 30 minutes each, you really can't go wrong.
(Source: YouTube)
The Mighty Boosh (Hulu)
Ok, the shows from before are pretty standard in format and humor. They are sitcoms that you can get into very easily. The Mighty Boosh is… different. It's surreal as fuck, and kind of hard to explain. It's set in a surreal universe and follows Howard Moon and Vince Noir through a number of different bizarre settings and adventures. In season one, they are zookeepers; they live in a flat together in season two; and in season three, they work in a shop, but I guess it's fair to say they are also musicians the whole way through. Again, music features heavily with a number of really funny, really weird songs in each episode.
Noel Fielding (Vince) and Julian Barratt (Howard) are the creators, writers, and stars, but The Mighty Boosh is a comedy troupe also featuring Rich Fulcher, Dave Brown and Michael Fielding, and every member of the troupe contributes fantastically to the show.
The music, the artwork, the costumes, the dialogue. Everything about the Boosh is an equal partner in making this show the spectacle that it is, and it really is important you watch it. There are only 20 episodes. You know you want to.
(Source: YouTube)
Toast of London (Netflix)
Toast of London is absurd.
Basically, it's about an actor called Steven Toast, who is an extremely self-important idiot. He's basically a failure and everyone knows it, except him. It's incredibly strange but absolutely hilarious. We follow Toast through the ups and downs up his career and romantic life, and generally, he is just an utter buffoon.
Matt Berry plays Toast and he does it phenomenally well. Honestly, this show couldn't exist if it wasn't for Matt Berry. Nobody else could have played Toast. There is a great supporting cast, but really it is all about Matt Berry.
Unlike the other shows I've mentioned, this one is still technically in production. There are three seasons so far, and it has been kind of confirmed that there will be a fourth.
I cannot stress to you enough how much I recommend this show.
https://www.youtube.com/watch?v=d4XEqQPhv7A
(Source: YouTube)
A Young Doctor's Notebook (Netflix)
This is a bit of a different one from the others. A Young Doctor's Notebook is based on a collection of stories by Mikhail Bulgakov, a Russian playwright and physician at the start of the 20th Century. The story is centered around the experiences of a young doctor in rural Russia during the Russian Revolution in 1917 and then the Russian Civil War. As you can imagine, technology and conditions were pretty appalling, and the doctor has to… let's say, "improvise" regularly. The story is basically about the doctor, now an older man, reflecting on his notebook and remembering his youth. This is shown by the presence of the young doctor and also an older doctor and the interaction between his present and past (or future and present, I guess) selves.
It's dark as fuck, hilarious, and, as I'm sure you can work out from the cast (Jon Hamm plays the older doctor, and Daniel Radcliffe plays the young doctor), brilliantly executed. If you like turn of the century Russian literature, you'll love this. And if you don't, you'll probably love it anyway, because it's been updated to modern language and is really so good.
There are only 8 episodes of this show. There is absolutely no reason not to watch it.
https://www.youtube.com/watch?v=EKIE6iv2TYw
(Source: YouTube)
A few others...
I'm not sure if these are easily available to you, but I would also like to mention these shows, for if you ever the time:
Garth Marenghi's Darkplace, Camping, Nathan Barley, The IT Crowd, Black Books, The Inbetweeners, Phoenix Nights and The Royle Family.
All phenomenally good and without a doubt worth watching.