Tweet Roundup: Twelve of the Funniest Fantasy Football Tweets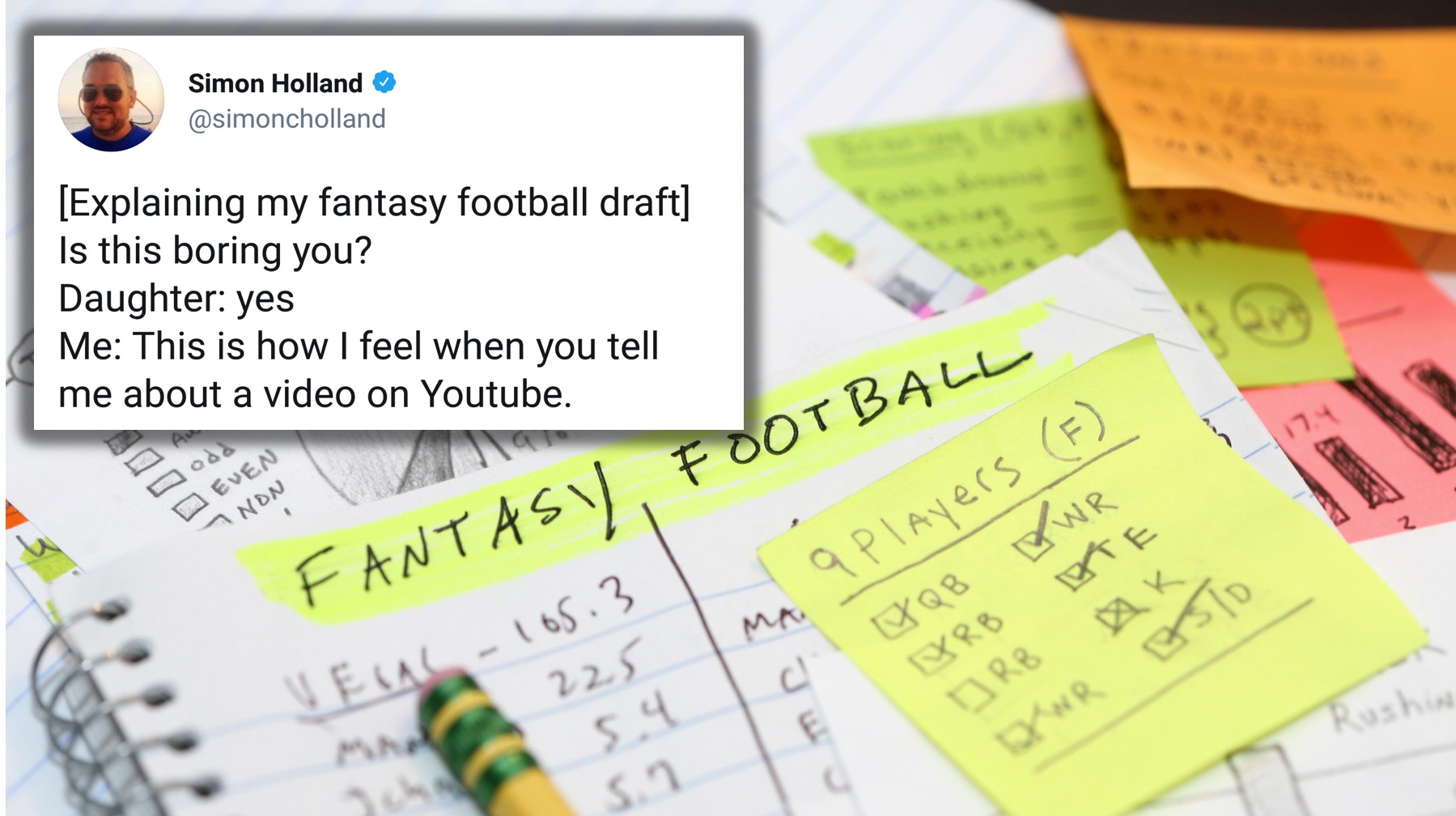 Pineapple on pizza. Country music. Tequila.
There are things in this world that you either love or you hate, and Fantasy Football is no exception.
Your weekends are either filled with subtle tweaks to your unbeatable lineup or you haven't the faintest clue as to why everyone makes such a big deal about drafting an imaginary team.
To each his own.
And that's why we've compiled a list of the best Fantasy Football tweets from both perpectives. Some are by veteran online competitors who eat, sleep, and breathe football, while others are by people who have probably yelled "Homerun!" during the Super Bowl.
(DISCLAIMER: It won't be hard to identify who's who.)
Make my lineup great again.
Obviously the Russians hackers are at it again. How else would my auto draft fantasy football team suck so bad.

— ???? Happy ChillMore™ ???? (@cravin4) August 26, 2018