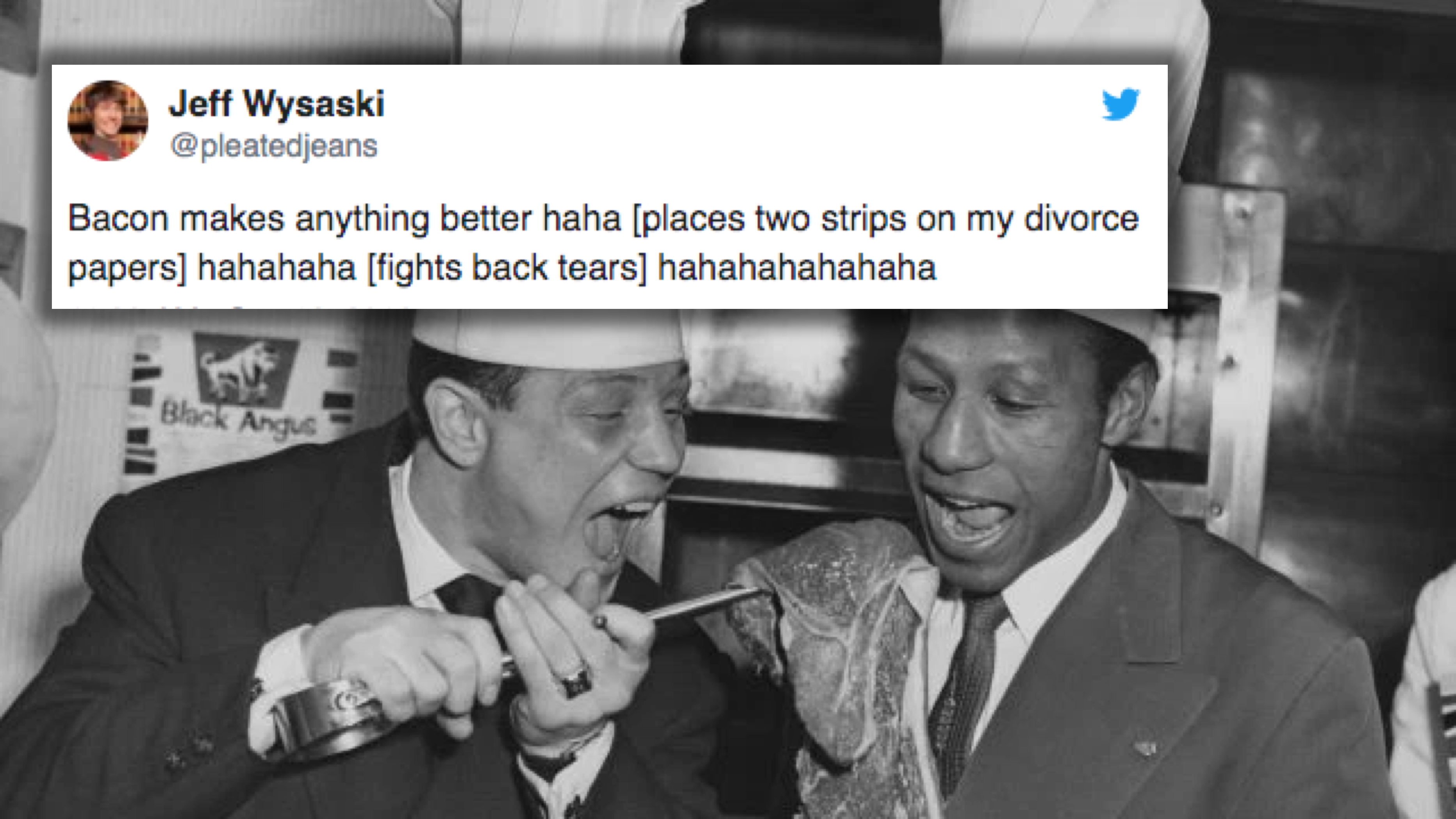 If there's one thing I know about dads, it's that dads love meat. If there was a second thing I knew – I'm not saying there IS a second thing, but IF there was a second thing – it would be that they like funny tweets.
Now, bear with me here, imagine if there were funny tweets about meats. Now what if I told you that this wondrous possibility was, in fact, a reality? I know. I know.
Keep calm, lads, but here are fourteen of the funniest tweets about "The Meats."
1 They know, buddy. They know.
me (checkin out at grocery store with 2 rotisserie chickens): hold up *i grab my phone although it didn't ring* sure i'll get 1 more chicken

— keith (@ghostkrogh) April 18, 2016