Twinkies Are a Cereal Now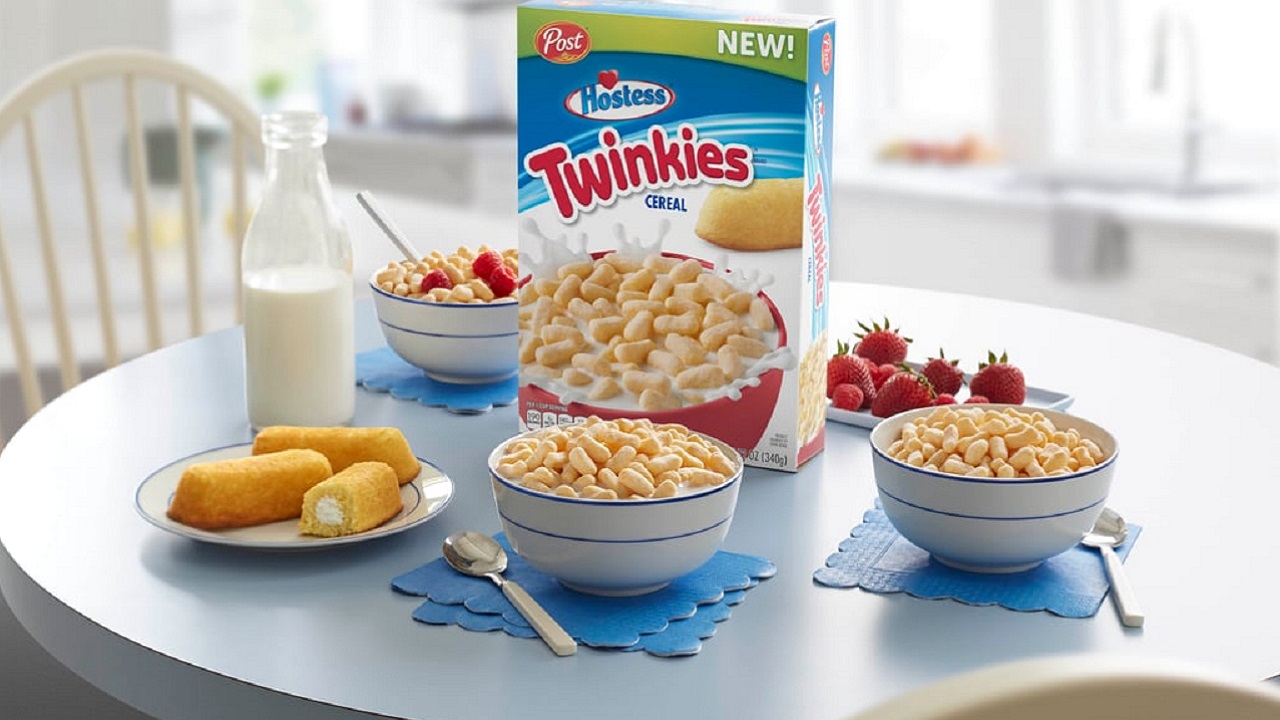 The only cereal I enjoy eating is the kind that gives you cavities. I love the sugary stuff. The chocolate stuff, the marshmallowy stuff, the stuff I don't let me kids eat.
But are some cereals that going too far?
A Twinkies cereal. A cereal full of Twinkies. Twinkies, in a bowl, with milk. For breakfast. According to Sgt. Powell, that's everything a growing boy needs.
Cereals have been making headlines as of late. There's a Baby Shark cereal, a Sour Patch Kids cereal, there's even a beloved cereal from my childhood that's just a bowl of cookies (shouts to Jerry Seinfeld). The cereal industry is not exactly a bastion of perfect nutrition. But these Hostess-themed cereals – that's right, this is the third Hostess-themed cereal from Post, after Honey Buns and Donettes. And this one might take the cake.
"In developing a cereal version of the iconic Twinkies, our top priority was focused on delivering the great Twinkies flavor in each bite," Josh Jans, brand manager of cereal partnerships at Post, said. "We conducted multiple consumer tests, and the new Twinkies Cereal delivered. We think fans will find that it not only tastes great with milk but also outside the bowl."
Don't get me wrong, I love me some Hostess. When I got married, my wife and I served Hostess cupcakes – you know, the chocolate ones with the swirl at the top? – in lieu of a wedding cake! I'll eat a Hostess Snowball RIGHT NOW. I even like Twinkies! They got nothing on Chocodiles but they're good. They're strange and mysterious and not-out-of-place-alongside-the-various-supernatural-goings-on in Ghostbusters, but they're good.
I just dunno that I need a bowl of them. Or a cereal that has a creamy inside.
Miniature Twinkies in a bowl of milk just seems strange to me. I'll try them, don't get me wrong – Hostess FTW!
They hit stores in December.