Twitter Users Share Their Best 'Strange But True' Stories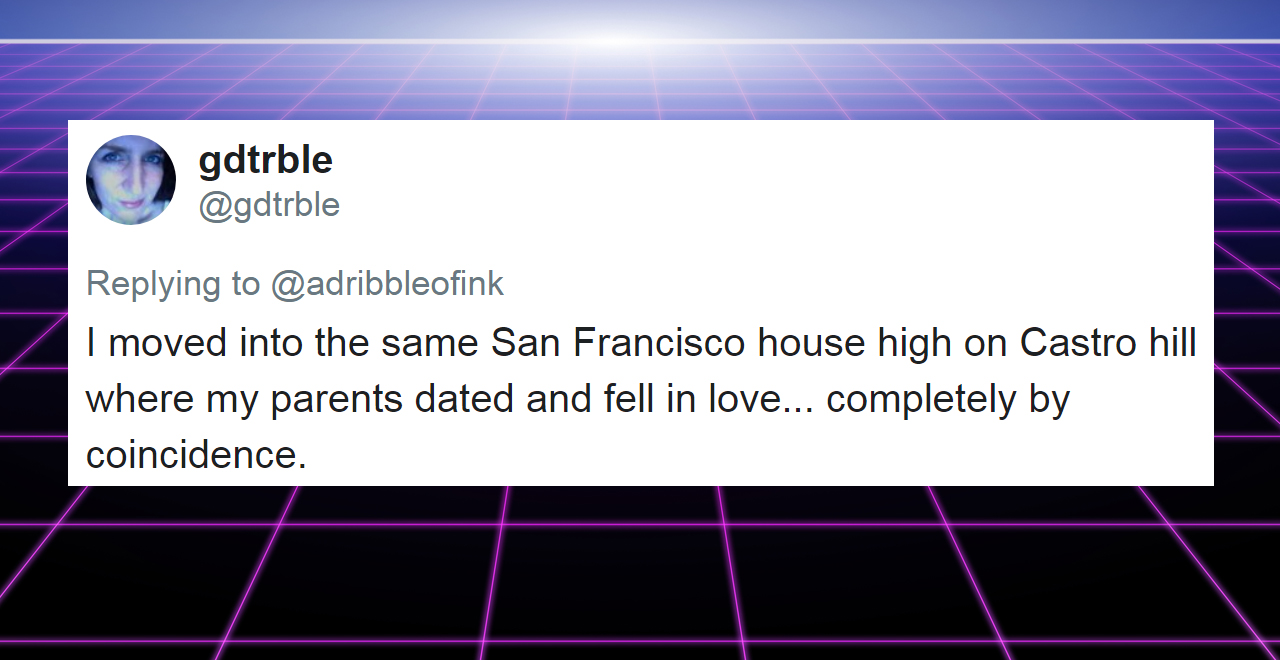 The internet and social media, for all their faults, have definitely made the world flatter. They've enabled all of us to connect with people we might otherwise never have been able to and to learn about experiences that are entirely foreign to us.
Sometimes this manifests in political ways, such as the world's exposure to and subsequent amplification of the Arab Spring, and sometimes it showcases itself in more trivial ways, like when we all discovered how wrong everyone else was about the color of that dress.
Recently, thanks to one Twitter user's innocuous question, the world was exposed to a variety of stories that seemed too good, or too strange, to be true. This being the faceless morass of social media, who actually knows if they are, but these strange, allegedly factual stories of bizarre real-life events are a lot of fun to read.
It all started when writer Aidan Moher posed his question:
Tell me a story about yourself the sounds like a lie but is absolutely true.

— Aidan Moher (@adribbleofink) January 4, 2020
The answers he received were plentiful and came in all shapes and sizes.
Some were goofy:
I shut my nose in the fridge door.

Twice. https://t.co/9crmnF3KYz

— Damon Young (@damonayoung) January 7, 2020
Lady Gaga once made an acocunt on our site to leak her own song and we banned her because we thought it was a spammer from Uzbekistan. https://t.co/Z21yJiIHWd

— Gaga Daily (@gagadaily) January 10, 2020
Some were amazing:
In response to a touching number of requests… pic.twitter.com/0htR5rC7v3

— Clark Neily (@ConLawWarrior) January 8, 2020
I moved into the same San Francisco house high on Castro hill where my parents dated and fell in love… completely by coincidence.

— gdtrble (@gdtrble) January 7, 2020
Some were heartwarming:
When it turned out we couldn't have biological children, we applied for adoption. One day we got a call from the adoption service, a small boy needed new parents. From all the names in the world, he had the name that we would have chosen for a son 😍.

— MISS GESCHICK (@MamaMammut) January 8, 2020
A lot of them were freaky:
I was riding bikes with my daughter on Fri The 13th, & a black cat scurried across the bike path in front of us. My daughter said something about bad luck, and I began to tell her that it was only superstition when a bee flew into my mouth and stung me on the back of my throat.

— Fred. (@freeloosedirt) January 7, 2020
My grandfather died the same minute I was born on a different ward in the same hospital. The time on my birth cert matches his death cert.

— James Phelpstead (@Phelpsy78) January 5, 2020
I once literally talked someone out of murdering me.

— Cassandra Khaw (@casskhaw) January 4, 2020
Lost the laptop I'd been writing on. And everything else I owned, and the apartment. pic.twitter.com/JpurMNBrP9

— Sara Mattison (@saramattison) January 10, 2020
Many were hilarious:
Once accidentally kidnapped a drunk man who was trying to get into his own home. Saw him slumped by the road, coaxed him into the cab to 'take him home safely' and ignored his slurry protests. Some 30 mins of confusing directions later and we… end up at exactly the same place. https://t.co/cwj43Fig8g

— Sara Spary (@saramayspary) January 7, 2020
When I was saw Kool Keith in concert, he threw a plastic bag in the crowd, which I caught. Inside was a chicken wing and a Capri Sun. https://t.co/VlW3GCks29

— Dave Zirin (@EdgeofSports) January 10, 2020
i got so high i called the cops on myself because i thought i was gonna die https://t.co/Q2lu4NFjRu

— chris melberger (@chrismelberger) January 9, 2020
Some were just plain unfortunate:
When I was on the campaign trail, my appendix burst. After receiving life-saving surgery at an in-network hospital, I was surprise billed because one of the doctors wasn't in-network. https://t.co/EdSqfZaV8W

— Rep. Katie Porter (@RepKatiePorter) January 9, 2020
I microwaved my hamster when I was 7 and it expanded and died……..we still use the same microwave till this day lmfao https://t.co/vbayJQioz4

— 𝕁𝕖𝕙𝕒𝕟 (@jeyxotic) January 10, 2020
OK. Guess we're all doing this.

I helped discover the band Creed by playing their unsigned demo on the radio. https://t.co/S29jwGoNg4

— Aaron Schatz 🏈 (@FO_ASchatz) January 7, 2020
But almost all were entertaining, check out the entire thread here.