Two Men Sue Employers In Japan for Paternity Leave Punishment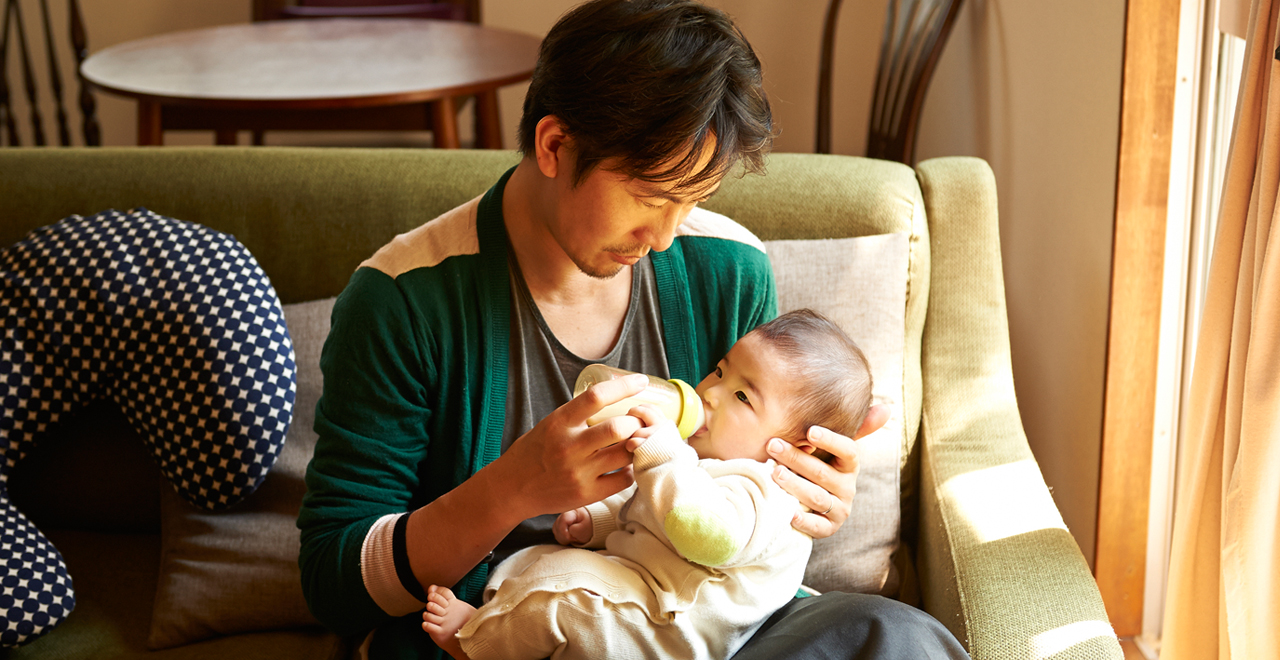 When it comes to maternity and paternity leave, it's well-known that the United States lags behind most other first-world countries. Whenever a politician, or a media personality, or simply a parent makes a stand for increasing the amount of time off parents in the U.S. get to care for a newborn and deal with the aftermath of giving birth, America is way down the list.
It appears as though we're making some progress, but we're not the only country that needs help. Especially when it comes to dads, who not only often get less consideration when it comes to leave, but also face societal pressure not to take as much.
Just look at Japan, which, policy-wise, is considered to have a progressive plan for paternity leave. According to one of those aforementioned lists, this one from the Organization for Economic Cooperation and Development, fathers in Japan get more time off than almost every other wealthy country. Laws allow new dads to take up to a year of paid time off after the birth of a child, the same as new moms. Which is great! Except nobody takes advantage of it. Only 6% of men have taken advantage of leave, and most take less than two weeks.
A recent article in the New York Times tells the story of two men who did take that time to be with their families, but then were punished for it, with their employers giving them demotions and pay cuts. So they're suing.
Not only are lawsuits like this rare in Japan, paternity leave itself is in the spotlight, as the country's new environment minister recently announced he'll be taking his own time off when his wife gives birth next year. After much public debate ensued, the minister called the country's attitudes – in which women remain overwhelmingly in charge of childcare, and men are expected to be intensely loyal to their employers – "rigid" and "old-fashioned."
Japan's Prime Minister Shinzo Abe weighed in on the cultural conflict saying, "[T]here is a certain atmosphere and environment in companies or society which make them feel it is difficult to take it," he said.
The two men who filed the lawsuit are trying to change that, but one of the men is staying anonymous out of fear of retribution and harassment. The other is an American man who claims he was demoted and then fired from his job as managing director for an investment bank.
"This is about harassing people for trying to spend time with their family and forcing men to marry their companies instead of their family," said Mr. Wood said. "We need to assure that there's work-life balance so that children can spend time with their parent and parents can spend time with their children. That has to be recognized as a universal human right."