Two Parents Create Ingenious Way To Keep Babies From Making Everything A Mess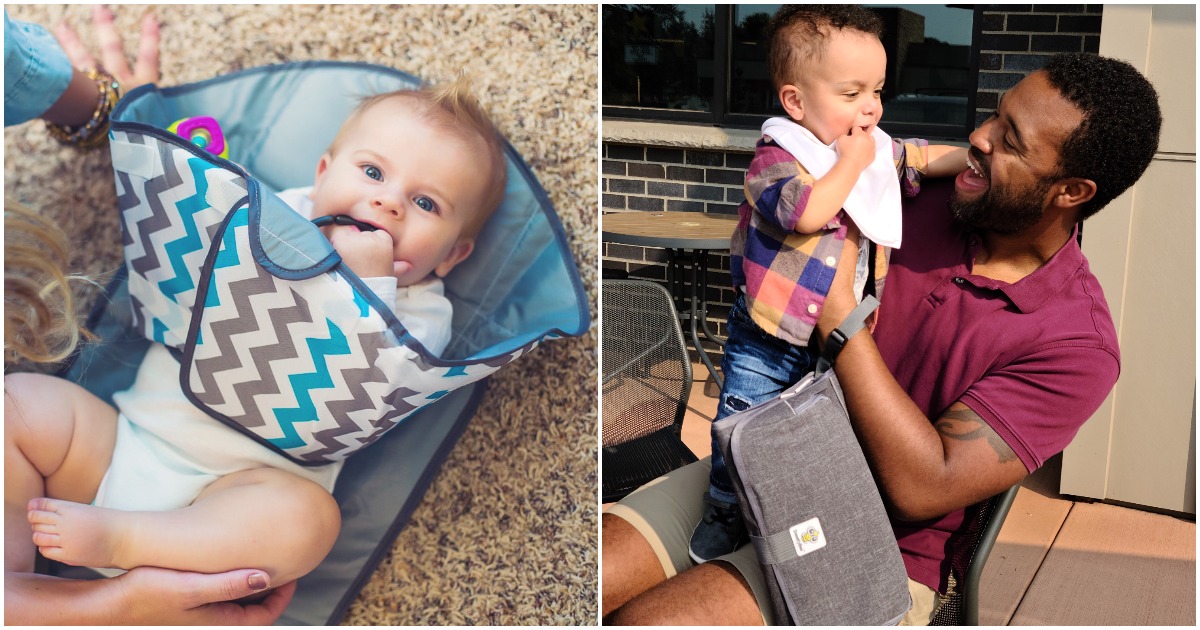 Everyone knows that kids can be messy. But nothing can prepare you for the extent of sticky, stain-making mayhem you'll encounter as a parent, let alone the number of creative ways in which a mess can be made. As a first-time dad, I'm constantly surprised (and in some respects, impressed) at the enormity of disasters that a newly-mobile one-year-old can cause. He's like a tiny Tasmanian devil whirling through our home, leaving a trail of spilled snacks and household clutter in his wake.
Maybe you've experienced it, too: A routine diaper change can quickly turn into a human fountain or reach-and-smear situation if you're not careful. Let 'em toddle over to a purse, drawer, or cupboard, and you bet its contents will be sprawled all over the floor within a matter of seconds. When it comes to mealtime, just assume that they (and you) will need a bath if you bravely decide to hand them the bowl and leave them to their own devices.
Best Deal ANYWHERE to Try
SnoofyBee
20% Off
Your first order when you enter your email*
*Code (and other great deals!) sent to your inbox
But the founders of SnoofyBee — parents of six (count 'em!) — have been there, done that. That's why they created a line of genius products to help prevent common messes that babies and toddlers love to make. Even better, this travel-friendly gear is designed to be portable so you can keep messes at bay when it really counts: When you're out in public with a limited amount of battle gear and everyone is judging you. (Kidding … sort of.)
On that note, let me introduce you to your survival kit. Starting with cleaner diaper changes, there's the Clean Hands Changing Pad, which puts a shield around your baby so curious hands can't reach down into their … well, you know. It's also waterproof, easy to wipe clean, and folds so it's nice and compact for stashing in a diaper bag. The shield is big enough to accommodate kiddos up to 3 years old, and it's removable, too. 
Then, there is the super-versatile Chewy Buckle, which helps lighten your load by offering a zillion uses in one handheld ring. Use it to secure a muslin swaddle for a stroller canopy or nursing cover, make a cozy hooded towel after a day at the beach, make a bib with a spit cloth or extra swaddle — the uses are endless. Of course, it can also be used as a soothing teether to keep Baby happy. While we can't promise that your kid won't empty out your entire diaper bag should they get hold of it, we can assure you that you'll pack less (and therefore, have less to re-pack), thanks to this handy little gadget.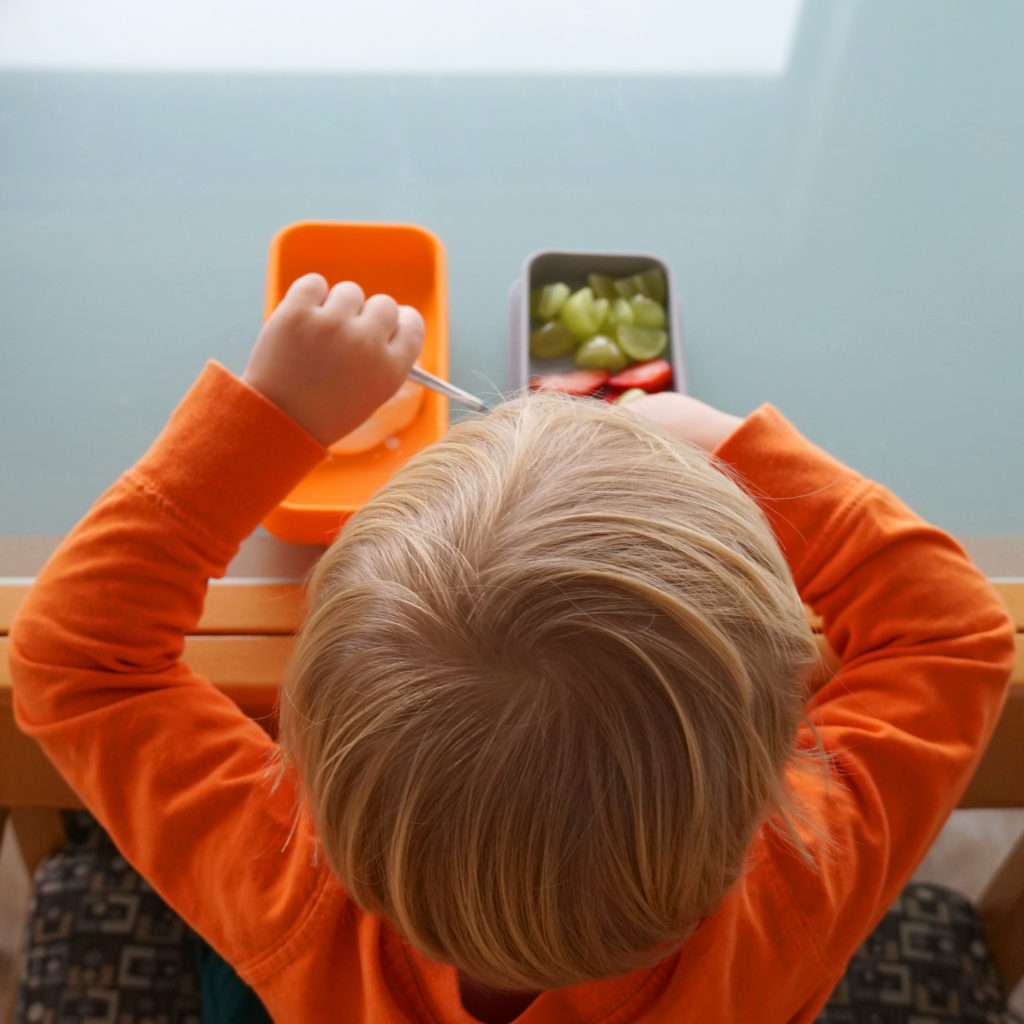 Then, there's mealtime, which elicits mixed emotions from any parent with little kids. On the one hand, it's an opportunity to enjoy a warm meal with the family. On the other, you'll spend that meal on the edge of your seat, trying to stop your baby from picking up their full bowl and splattering it anywhere within a 5-foot radius. Enter the Suction-Go-Bowl, a clever receptacle that suctions securely to the table — it even comes with a cover for storing snacks while you're on the go. So when your tot goes to pick it up, intending to wave it maniacally in the air as food sloshes over either side, they'll find it firmly stuck in place (haha, suckers!). 
I love that this brand provides simple but effective solutions to the problems that every parent has, because — let's face it — they've been there, too. So next time you find yourself elbows deep in who-knows-what, just remember: It could've been avoided with SnoofyBee.