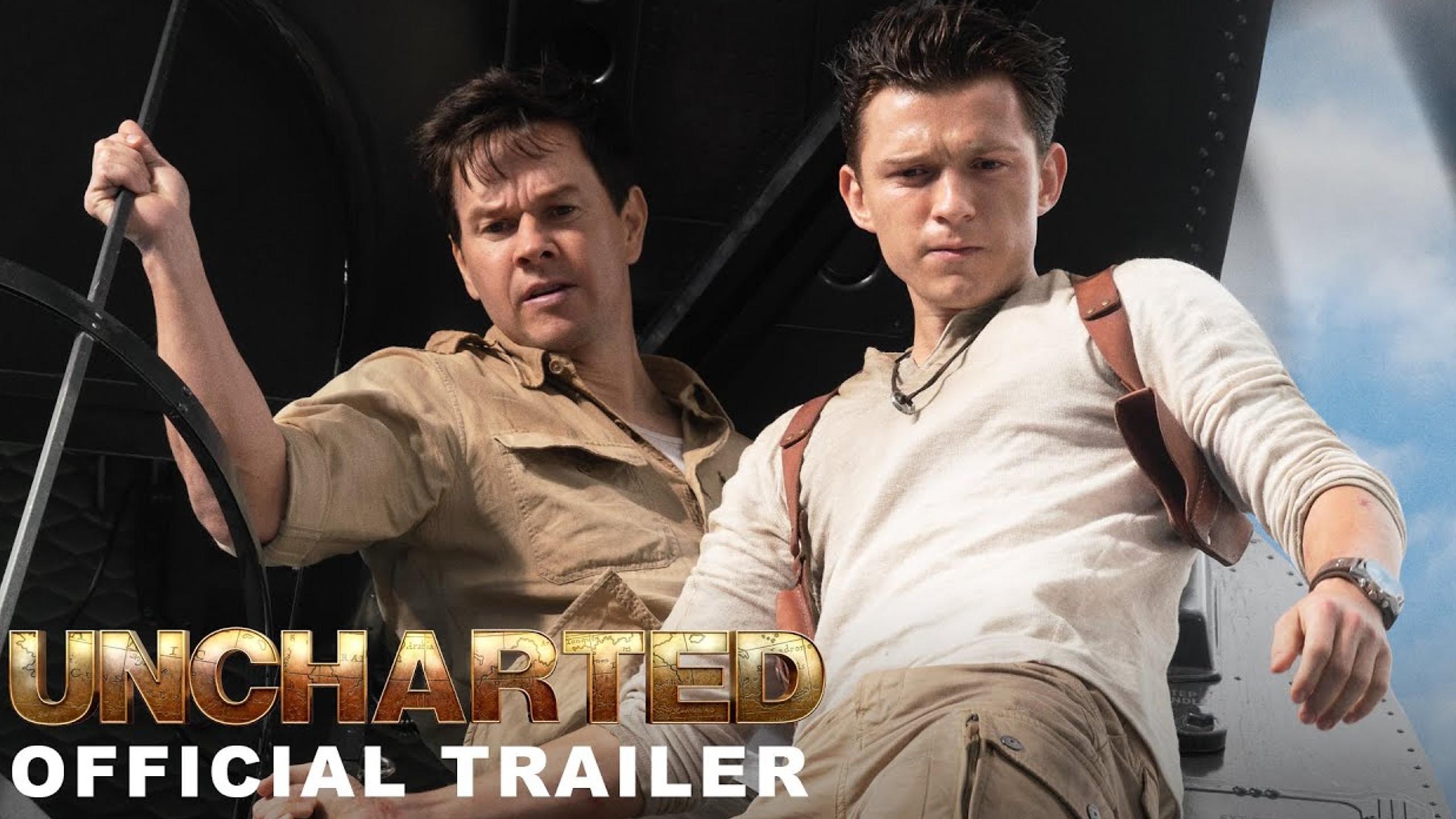 Credit: YouTube/Sony Pictures Entertainment
Uncharted has always been a cinematic gaming experience.  When you're playing as treasure hunter Nathan Drake, you feel like you're inside an Indiana Jones movie, pulling off death-defying feats and taking down bad guys.  The stories and set pieces were just ripe to be adapted to the big screen and today, we got our first official look at the brand-new film starring Tom Holland & Mark Wahlberg.
Just judging by the trailer, they've definitely captured the spirit of the games. Check it out for yourself down below.
Here's the official plot synopsis:
"Based on one of the best-selling, most critically acclaimed video game series of all time, Uncharted introduces audiences to the young street-smart Nathan Drake (Tom Holland) and showcases his first treasure hunting adventure with wisecracking partner Victor "Sully" Sullivan (Mark Wahlberg). In an action-adventure epic that spans the globe, the two go in dangerous pursuit of "the greatest treasure never found" while also tracking clues that may lead to Nathan's long-lost brother."
Now, as someone who is a big fan of the game series, it seems like they're pulling story elements from a few of them.  In Uncharted 4, Nathan was looking for his brother with Sully, but they were all much older (Sully especially being very wrinkly).  Also, the crazy airplane crash with all of the cargo flying out the back is straight out of Uncharted 3.  They're taking some of the best elements from these games, but I hope it isn't just a mish-mash of clashing stories and it actually works.  Still, it looks like a lot of fun and director Ruben Fleischer (Zombieland 1 & 2, Venom) has proven himself capable of delivering some great action sequences.  Hopefully, Fleischer and crew can pull off impressing the legions of fans that love the video games, while also bringing in an audience that has never played the games before.
Uncharted releases exclusively in theaters on February 18th, 2022