UPS Driver is Breaking Down the Delivery Person VS Dog Barrier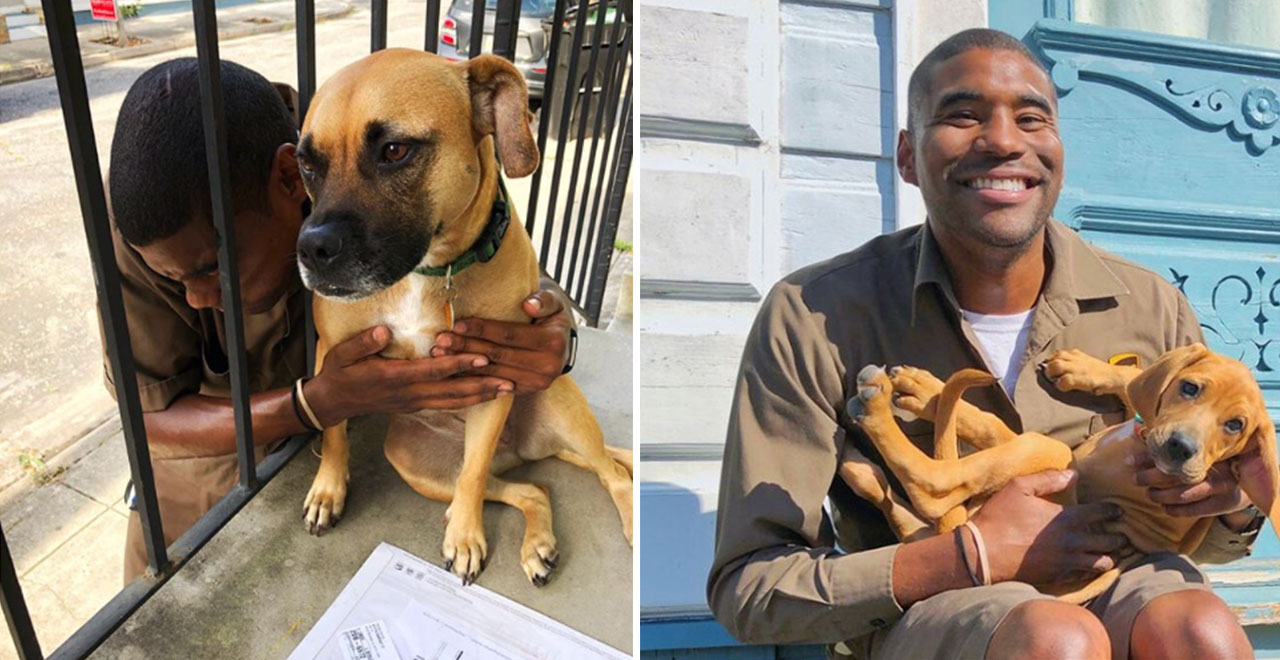 While there's a special bond between dogs and their live-in humans, their typical relationship with mail carriers and delivery drivers can often be contentious at best.
That is until one photogenic UPS Driver in Louisiana bridged the divide in the best way he knew how:
Posing with the pups on Instagram.
Jason Hardesty has been posting the paw-sitively playfully puppy pics using hashtag #PupsofJay since February of last year.
While photos of puppies are almost always a hit, Hardesty told Mashable that after his first post, he knew he was on to something special.
"I posted it and got a lot of good feedback and realized people wanted more of that so I started taking pics of the dogs I came across."
Here's Jason's first post using the #PupsofJay hashtag:
Since then, Hardesty has garnered several thousand likes on his posts and the adoration of many furry friends along his New Orleans route.
One comment even suggests that UPS should adopt a brand new mascot (or two).
Over time, Hardesty has bonded with the dogs he sees frequently, even posting a sad face emoji upon learning that two of his barking buddies would be moving away.
So what's Jason's secret? Why do these doggos just melt in his arms? Is it some sort of special training? Is it that awesome smile?
It's got to be the smile.
With over 12,000 followers on his Instagram account, he's obviously doing something right.
Looking for more dog content? Look no further. This pup's reaction to the Lion King is what you need.