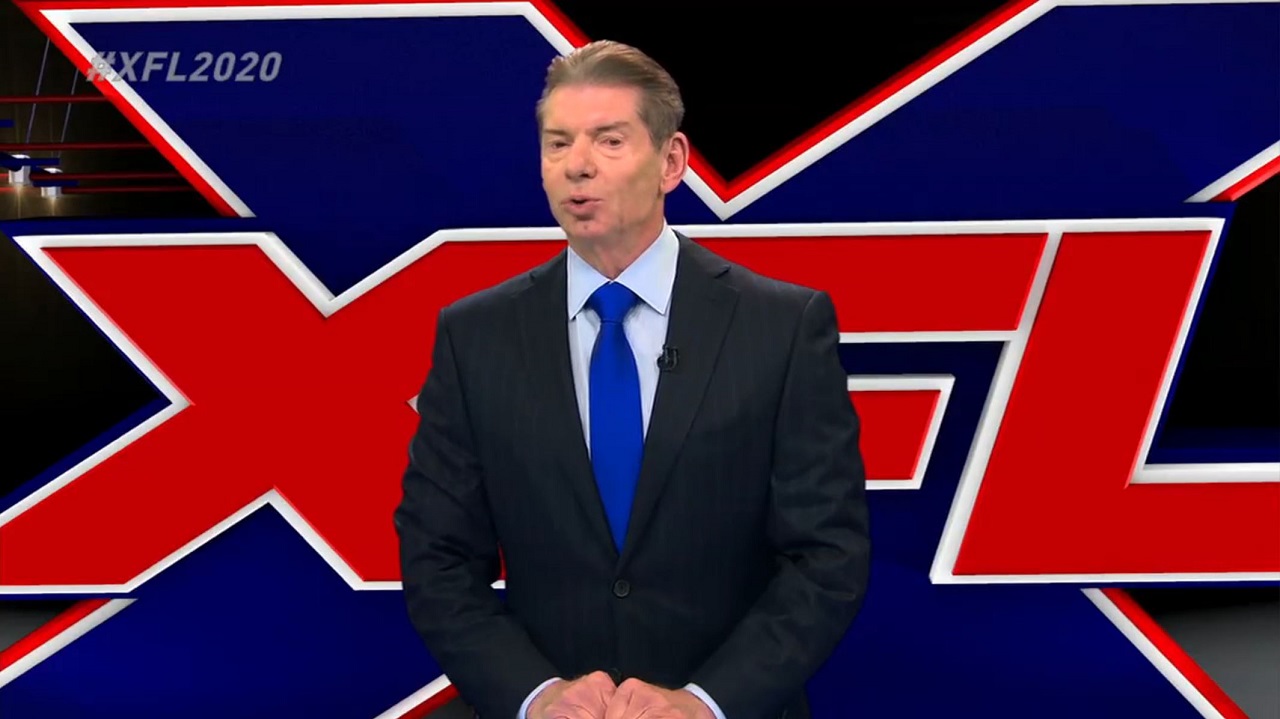 Credit: YouTube
Because it went so well the first time!
Back in 2001, WWE head honcho and modern-day P.T. Barnum Vince McMahon launched a football league during the NFL's off-season, meant to be a high-octane, less-staid version of football. It was meant to be more exciting and less restrictive than the National Football League's version of the game.
It only lasted a year, and nearly 20 years later the two most lingering aspects of the league were one player's use of the nickname "He Hate Me" and the league's innovative overhead camera that was eventually adopted by the NFL itself.
The XFL failed to make much of an impact beyond those two things, but maybe this time will be different? That's right: this time. Because as ESPN reported earlier this week, McMahon announced that the XFL is coming back in 2020, to "give the game of football back to fans."
If McMahon thought the NFL seemed neutered in 2001, it's hard to imagine what he thinks of it now. It's also hard to ignore the very real issues that are currently impacting Roger Goodell's league, from concussions to Colin Kaepernick, some of which McMahon alludes to in the above video.
This time around, McMahon promises the league won't depend on the flashy, gimmicky aspects that characterized the 2001 version of the league, instead he suggests that this version of the XFL will standout by focusing on the game and ignoring the politics and social commentary that have become a focal point for the NFL over the past year-plus.
"People don't want social and political issues coming into play when they are trying to be entertained," McMahon said. "We want someone who wants to take a knee to do their version of that on their personal time."
The league is set to launch in January 2020 – the last time around, it went from announcement to kickoff in a year's time, and McMahon thinks the longer lead-up will improve the product – and will involve eight teams of 40-man rosters playing a 10-week schedule.
As for who will be playing in this league? McMahon has standards.
"We are evaluating a player based on many things, including the quality of human being they are," he said. If you have any sort of criminal record or commit a crime you aren't playing in this league."
Which would seemingly rule out one fan favorite with a checkered past who has already tweeted his interest in the league.
— Johnny Manziel (@JManziel2) January 25, 2018
Who knows if Johnny Football will make his way back to professional football, but if he does, some are hoping Tim Tebow shows up to sit on Vince McMahon's other shoulder.
There shoud only be two teams in XFL one led by johnny manzell and 1 by tebow. Every games a saints and sinners party for the fan's and also defensive players are aloud to have a knife

— PFTCommenter (@PFTCommenter) January 25, 2018
Given Tebow's migration to baseball and McMahon's other sports-entertainment endeavors, I'm not sure which of those things is less likely, the Heisman winner returning to football or someone pulling a knife. We'll see in two years!