'Take a Chance on Me,' Young Man With Autism Writes in Now Viral Cover Letter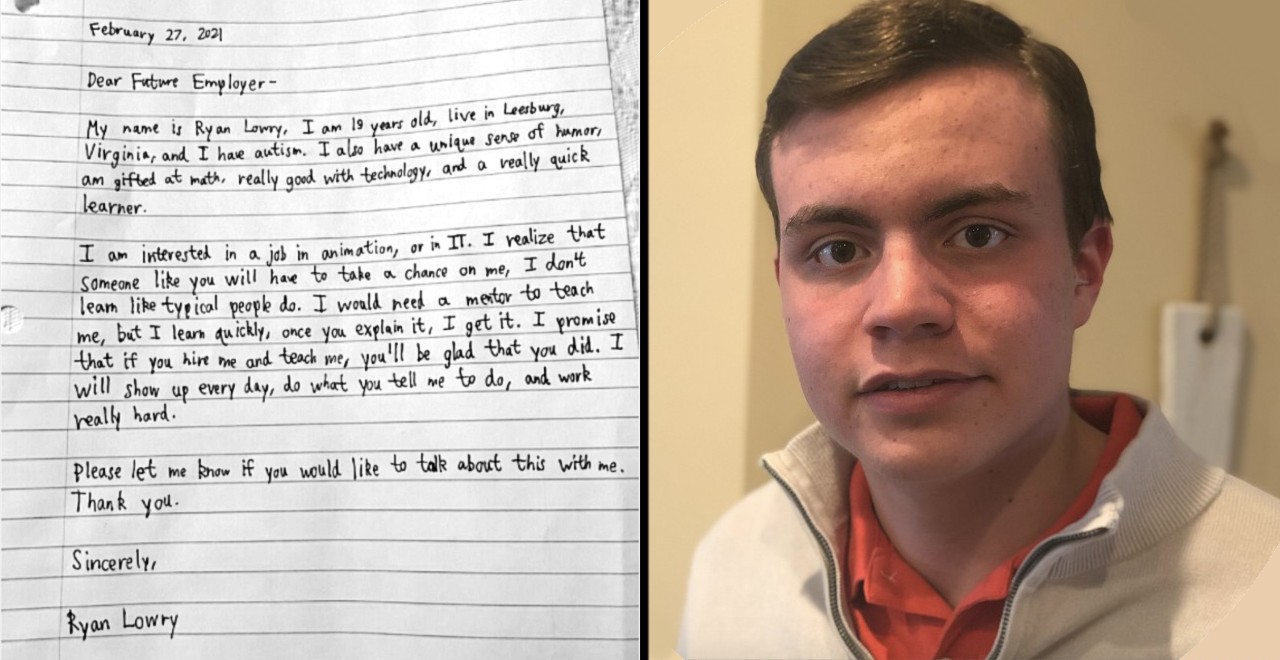 Entering the job market is a challenge for anyone. The seemingly endless options, the jobs that claim to be entry-level but require five years of experience – it's overwhelming at best and leaves even the most patient of us thoroughly exhausted. But for 20-year-old Ryan Lowry, searching for a job came with additional challenges.
Ryan has autism, which makes learning and communicating more difficult for him than it is for most. Rather than let those differences get in his way, Ryan put it all out there in a beautifully-written cover letter to potential employers. The hand-written note was extremely personal, detailing Ryan's struggles and determination to succeed.
"I realize that someone like you will need to take a chance on me," Ryan writes. "I don't learn like typical people do. I would need a mentor to teach me, but I learn quickly. Once you explain it, I get it. I promise that if you hire me and teach me, you'll be glad that you did. I will show up every day, do what you tell me to do, and work really hard."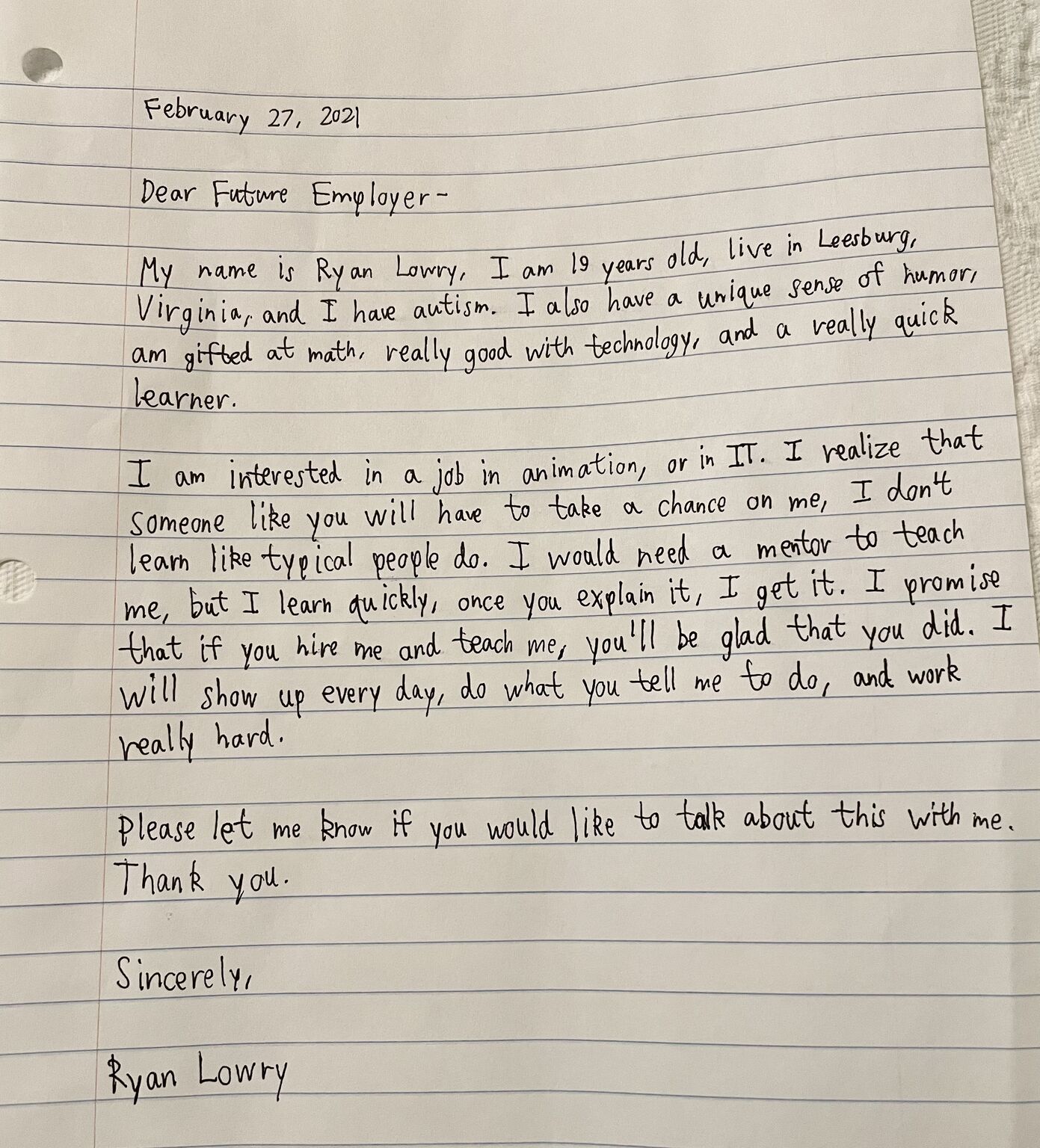 Ryan took a photo of his letter and shared it on his LinkedIn profile for potential employers to see. Well over 100,000 people use LinkedIn on a daily basis, many of whom with the same goal as Ryan. But something about the 20-year-old's determination, his honesty, his ability to overcome obstacles – it struck a chord with the LinkedIn community.
The poignant letter was viewed millions of times, and before long, Ryan was receiving more calls than he knew what to do with. People around the world reached out to Ryan, some hoping to help him find employment, and some thanking him for empowering their own family members with autism.
Since February 27 when the letter was written, Ryan has received job offers and mentorship opportunities in countless fields. He's received thousands of calls, emails, and comments – the vast majority of which have been extremely positive. One day, Ryan hopes to be an animator. But for now, as he and his parents narrow down his offers and Ryan completes his last year of high school, he'll have to settle for being an enormous inspiration.
"Our mission, for however long this thing goes on, whether it's 15 minutes of fame or longer, is to make something good happen for Ryan, who deserves it and has earned it," Ryan's dad Rob told People. "I think whoever gets him will win big time, but to also help the other families who are just like us and then finally to help out the organizations that had helped them along the way."