Viral Video of Florida Boy's Personal Best Catch is Reel Cute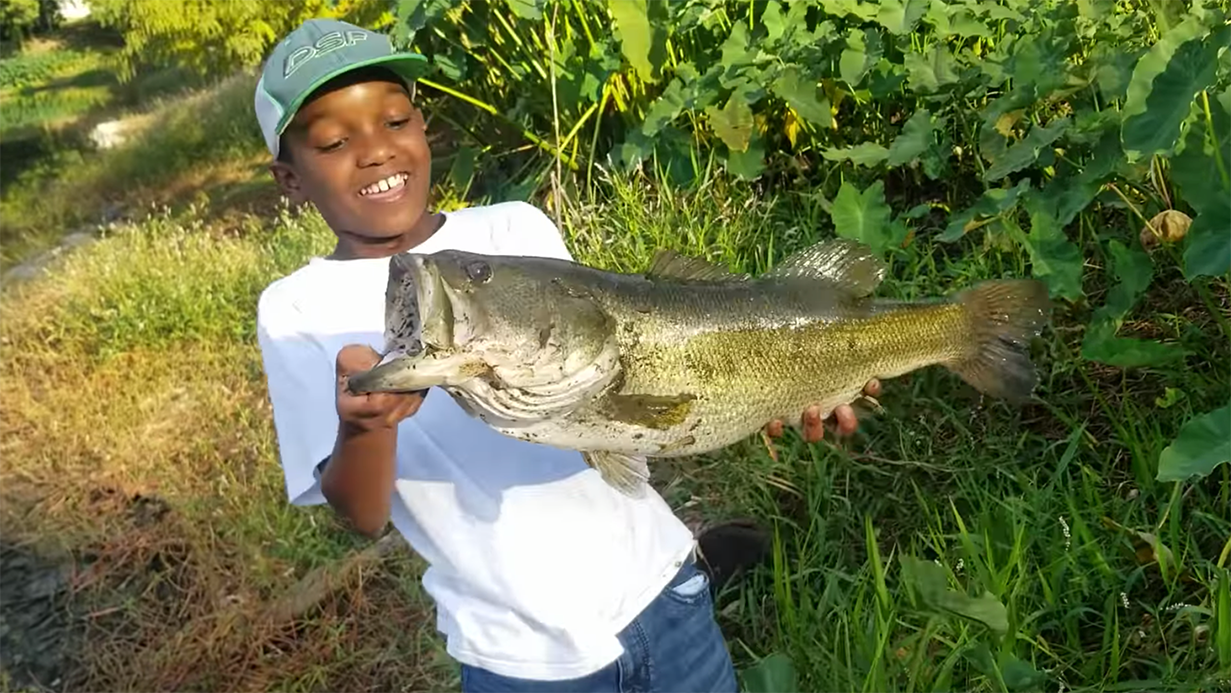 There are few things more wholesome than a dad taking his kid fishing. It not only teaches children new skills and patience but provides quality time in the great outdoors.
Velt Cooper of Quincy, FL is one of these dads who has instilled an appreciation for the sport in his son, Kemari, and it showed when the grade-schooler caught his biggest fish yet.
Kemari clearly has no problem showing us what he's working with. Using a "black trick worm" lure, he snagged a bass weighing a whopping 7 lb. 1 oz., a number that sent him into a tizzy of excitement.
After composing himself, Kemari returned to his catch, dipped him back into the water, petted him on the scales, and encouraged him to get even bigger!