Volunteers Make Epic Monster Truck Costume for Boy in Wheelchair [VIDEO]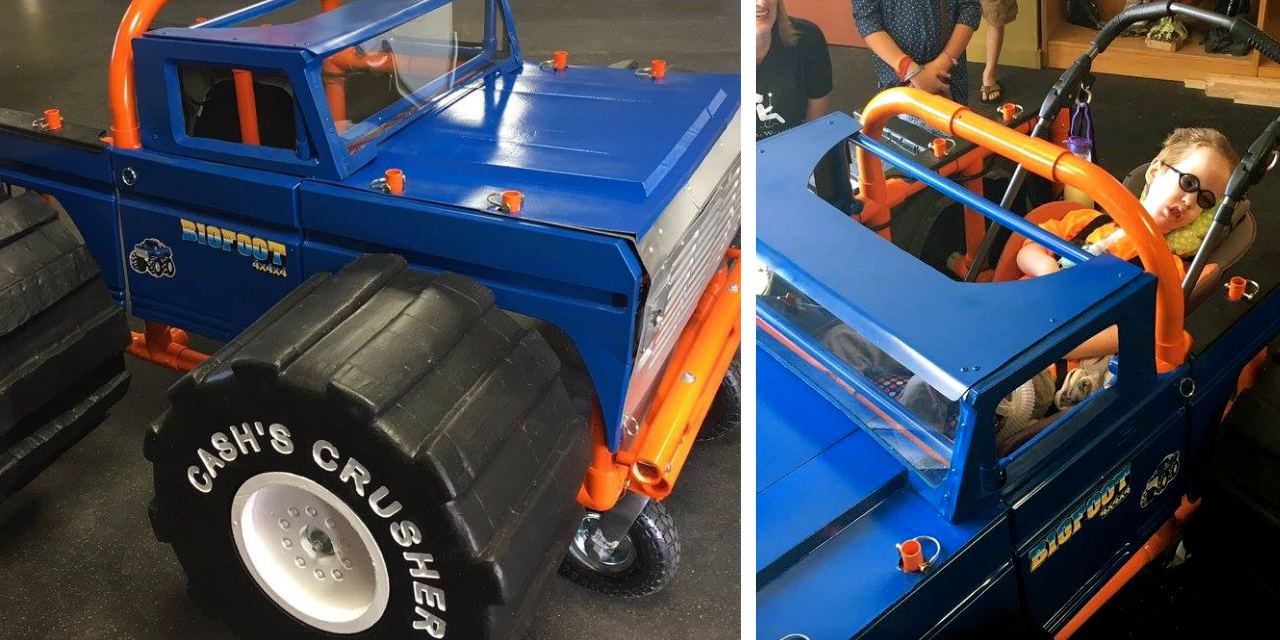 You might think that a wheelchair would put a damper on one's Halloween plans, but that's not the case for a boy in Turlock, California.
8-year-old Cash Goeppert has spinal muscular atrophy Type 1, which prevents him from being able to walk or even sit up without assistance. A story in the Sacramento Bee in 2017 described Cash as being unable to "eat, talk, move or take a single breath unaided." As such, he spends his days in a reclining wheelchair.
Despite his condition, Cash's parents, Ashley and Cameron Goeppert, wanted to help their son have a fun Halloween, and that includes a great costume. They heard about a charity called Magic Wheelchair which is dedicated to helping wheelchair-bound kids enjoy the spooky holiday by transforming their chairs into epic vehicle-based costumes.
They applied to the program. Happily, Cash was accepted, and in August he was matched up with two local schoolteachers, Jennifer and Scott Myers from the Manteca Unified School District. The creation of an intricate costume rig usually takes 8-12 weeks. However, five students from Scott's be.Next video game design academy at Lathrop High School joined in and the team cranked it out in under five weeks.
Together they created "Cash's Crusher," a big blue monster truck meant to look like the legendary Bigfoot.
Cash was thrilled.
"He has facial gestures and he can speak words that if you know him, you can understand," his mother told the San Luis Obispo Tribune. "His eyes lit up really big," and one side of his mouth turned up in a smile. Once they got it hooked up to his wheelchair and dad took him for a spin around the parking lot at the school, he was telling Dad, 'Go faster, go faster.' He was really excited about it."
The Myers' and the kids who helped create the truck were thrilled as well. They loved being able "[t]o make something that was real and was going to go out into the world and be his Halloween costume."
Something tells me everyone who sees him cruising the streets this Halloween will be thrilled too.