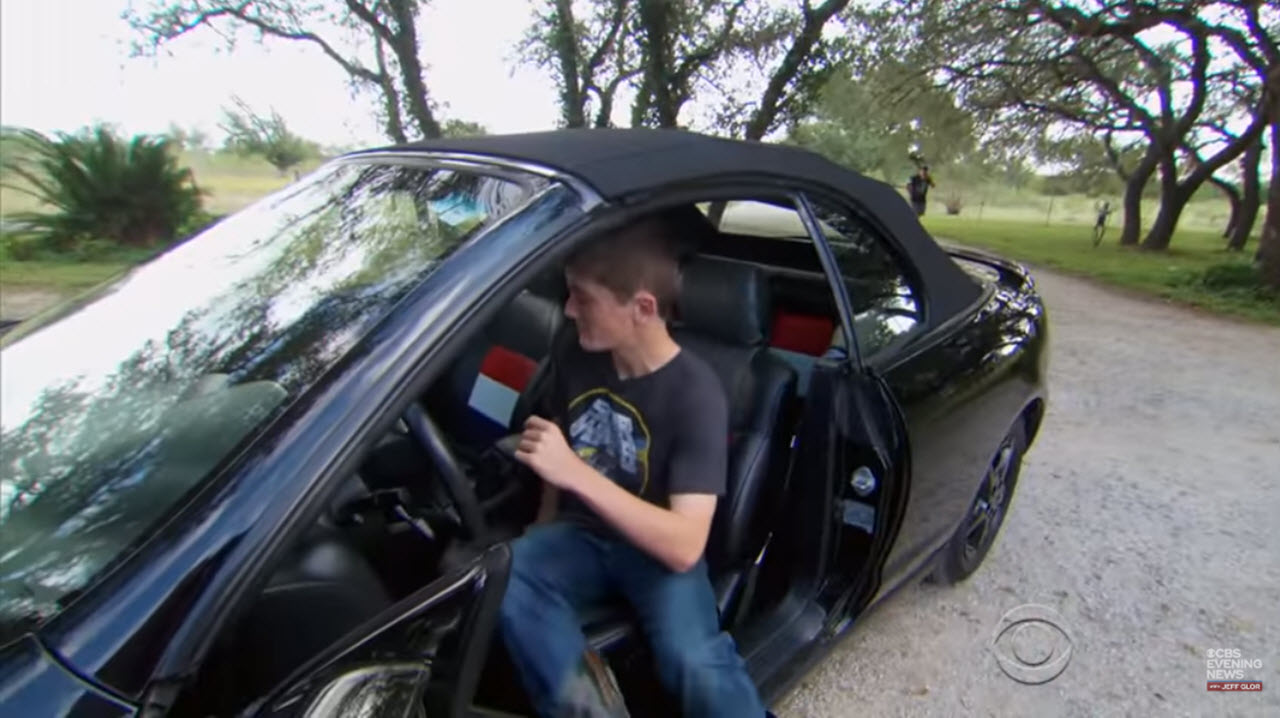 Credit: YouTube/CBS
Sometimes in life, material possessions that might not seem like much to most people have great significance to others. We call these things sentimental objects, and they are often hand-me-downs from loved ones who've passed.
For one young man who's father died a war hero, that item was his dad's beloved Toyota Celica.
Justin was only 9-months-old when his father – army First Lieutenant Jonathan Rozier – perished fighting in Iraq in 2003. As he's grown up, Justin has become attached to every item he can find that has a connection to the dad he never knew. At 15, as he thought about buying his first car, he asked his mother for help buying a Toyota Celica. Just like his father had.
Justin's mom, Jessica, had been forced to sell her husband's 1999 Toyota Celica convertible shortly after he died, and now she decided she would not only help her son find the same make and model, she was going to try to find the very car she'd sold.
She took her mission to Facebook, and when Kyle Fox, who runs Follow the Flag, took up the cause, things escalated quickly. Not only did they find the car, Kyle and his foundation raised money to purchase the car and then set about to restore it as a birthday gift for Justin. Then Kyle himself drove it to the boy.
Justin was nearly speechless, the importance of the moment hitting him hard. "I don't know, just knowing that he had it, it's a whole lot different than just any other thing."
As for his mom, she was moved too. For different reasons. "I never got to see him come home. So that one moment right there – I think I needed that," Jessica said.
Watch the video, from CBS Evening News: